White Chocolate Cranberry Pistachio Snowflake Truffles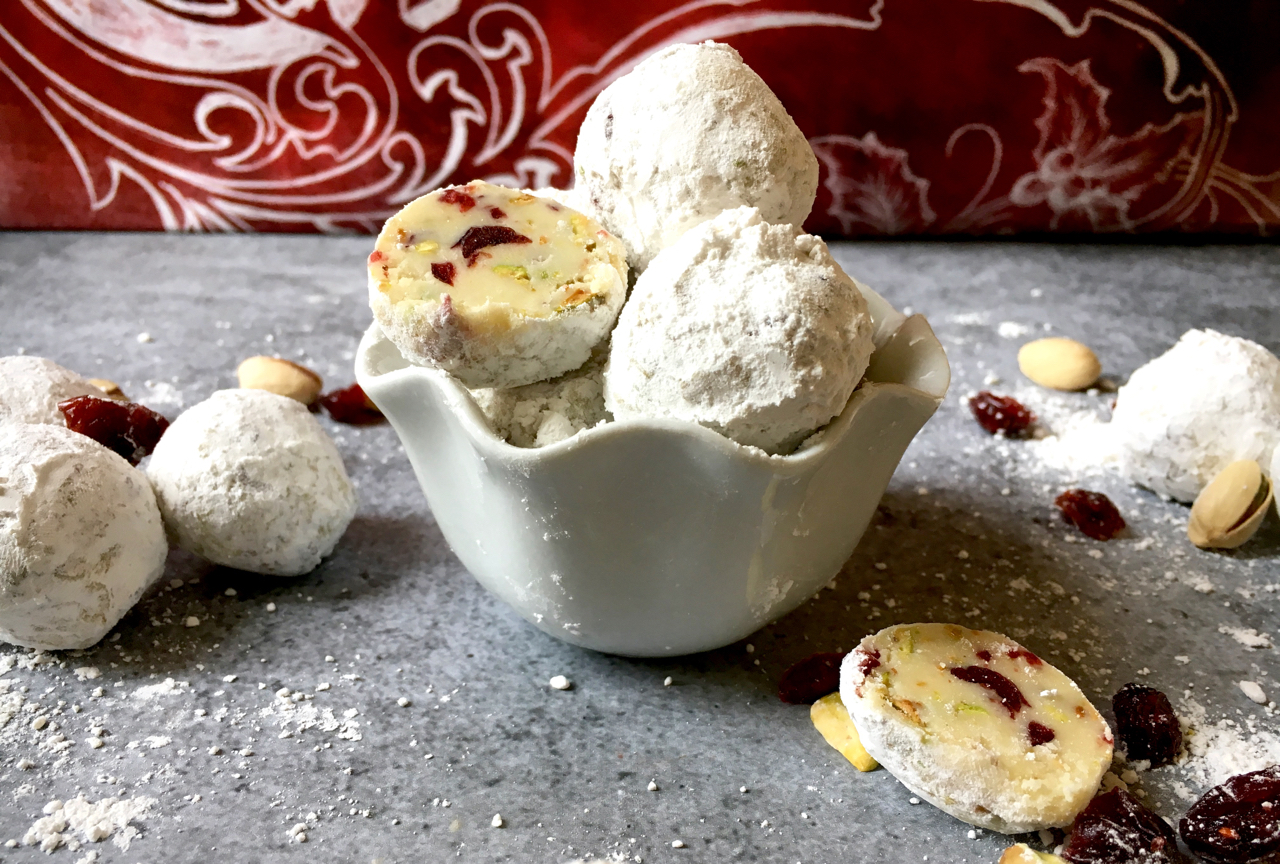 8 oz. white chocolate, chopped into very small pieces
5 Tablespoons of unsalted butter
3 Tablespoons of heavy cream
1 teaspoon of vanilla extract
⅓ cup dried cranberries, finely chopped
¼ cup roasted pistachios, finely chopped
⅓ cup powdered sugar, sifted to remove lumps
In a saucepan, melt butter over low heat. Add heavy cream and stir to combine. Stir in vanilla extract. Set aside.
Using a double boiler over medium-low heat, melt chopped white chocolate, stirring constantly until completely melted. Do not overheat while melting. Slowly melting is better so that the chocolate does not separate.
Remove from heat. Let melted white chocolate cool just a bit before slowly stirring in mixture of butter and cream.
Stir in chopped pistachios and cranberries. Cover top of mixture with plastic wrap. Let mixture come to room temperature before refrigerating.
Refrigerate mixture for several hours, or until firm.
Sift confectioner's sugar into a small bowl.
When ready to roll truffle balls, use a melon baller to scoop out the mixture. (One-inch balls will render about 20 truffles. If you want fewer truffles, scoop out slightly larger amounts per truffle.)Roll each truffle into a ball using your palms. The warmth of your hands will help soften the mixture to form the balls.
Roll each ball in confectioner's sugar, shake off excess, and place on wax paper or in your serving/storage container.
Truffles will keep up to 1 week in tightly sealed container.