Pumpkin Cheesecake With Gingersnap Crust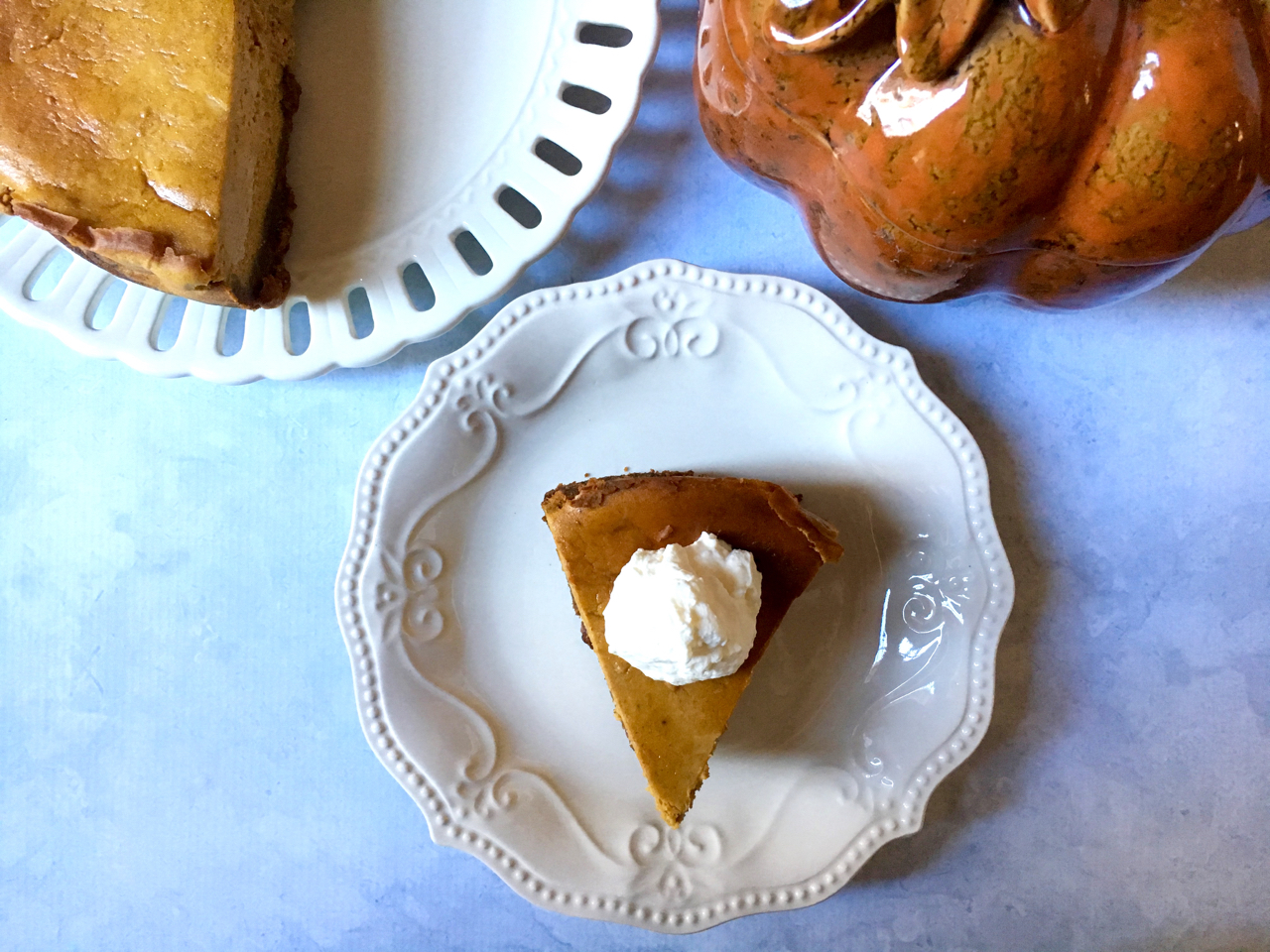 For the Crust
1½ cups crushed gingersnaps (I used Midel Gluten-Free Gingersnaps)
¼ cup melted butter
For the Cheesecake
2 8 oz. packages cream cheese, softened
½ cup organic coconut sugar
⅓ cup maple syrup
3 tbsp gluten-free flour (or all-purpose flour if not making this gluten-free)
1 15 oz. can pumpkin puree (not pumpkin pie filling)
3 eggs
1 tsp vanilla extract
2 tsp cinnamon
½ tsp nutmeg
½ tsp ginger
½ tsp cloves
Preheat oven to 350.
In a mixing bowl, stir together crushed gingersnaps and melted butter. Press mixture into the bottom of a springform pan. Bake for 8 minutes. Remove from oven and set aside.
In the bowl of stand mixer (or with an electric mixer) beat together cream cheese, sugar, and flour until creamy.
Add in maple syrup and mix until incorporated.
Add pumpkin, eggs, vanilla extract and spices to mixture and beat until smooth.
Carefully pour pumpkin mixture over the top of the crust and smooth out the top with the back of a spoon.
Bake for 35-40 minutes or until center is set and knife inserted in the center comes out clean. If the top starts to brown and the center isn't set, cover with aluminum foil to prevent further browning.
Remove to wire rack to cool for at least 1 hour before removing from spring-form pan and placing in the refrigerator for 2 hours or until completely cooled.