Grand Marnier Chocolate Truffles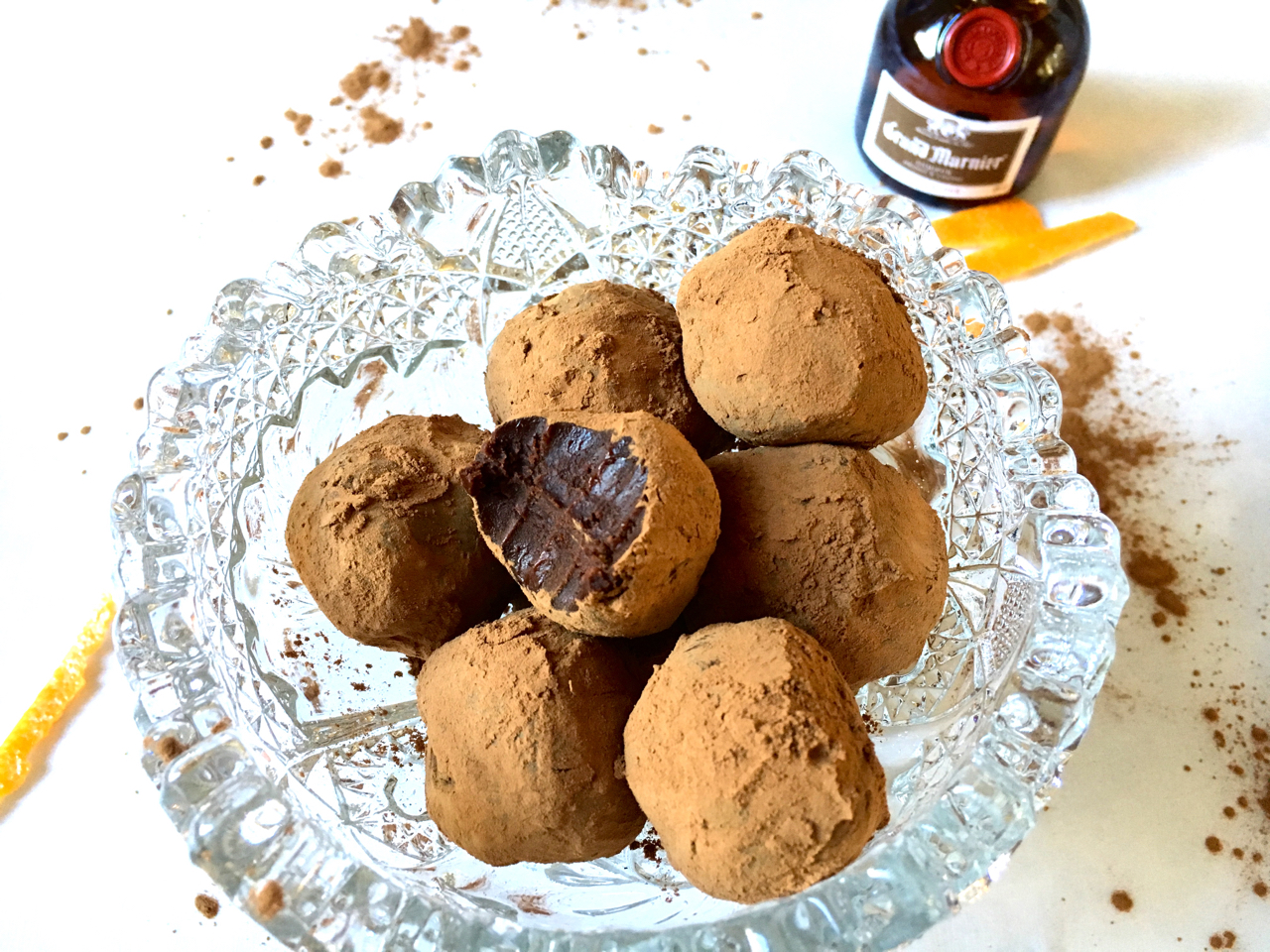 8 ounces bittersweet chocolate, chopped (can also use bittersweet chocolate chips)
½ cup heavy cream
2 Tablespoons Grand Marnier liqueur*
½ cup unsweetened cocoa powder, for rolling
*For non-alcoholic version, substitute 1 Tablespoon of the zest of an orange for the Grand Marnier.
In a small saucepan, heat cream and Grand Marnier liqueur (or zest of an orange) to a simmer. May also do this in a microwave using a microwave-safe bowl.
Put chocolate in a mixing bowl and slowly pour cream mixture over it. Let it sit for a few minutes to begin melting the chocolate.
Using a whisk, begin stirring to melt the chocolate. Keep stirring until all chocolate is melted and mixture is smooth and glossy.
Refrigerate the mixture for 2-3 hours until well-chilled.
Prepare your surface for scooping and rolling. I like to spread out parchment or wax paper on my counter-top for ease of cleanup.
Once mixture is fully chilled, scoop out one-inch portions and gently and quickly roll into balls using the palms of your hands. (Your hands will probably heat the chocolate, so work quickly.)
Roll each truffle ball in the cocoa powder to fully coat.
Keep truffles chilled in the refrigerator until serving.
Truffles will keep in the refrigerator for up to 3 days.