Roasted Heirloom Tomato Basil Mozzarella Caprese Salad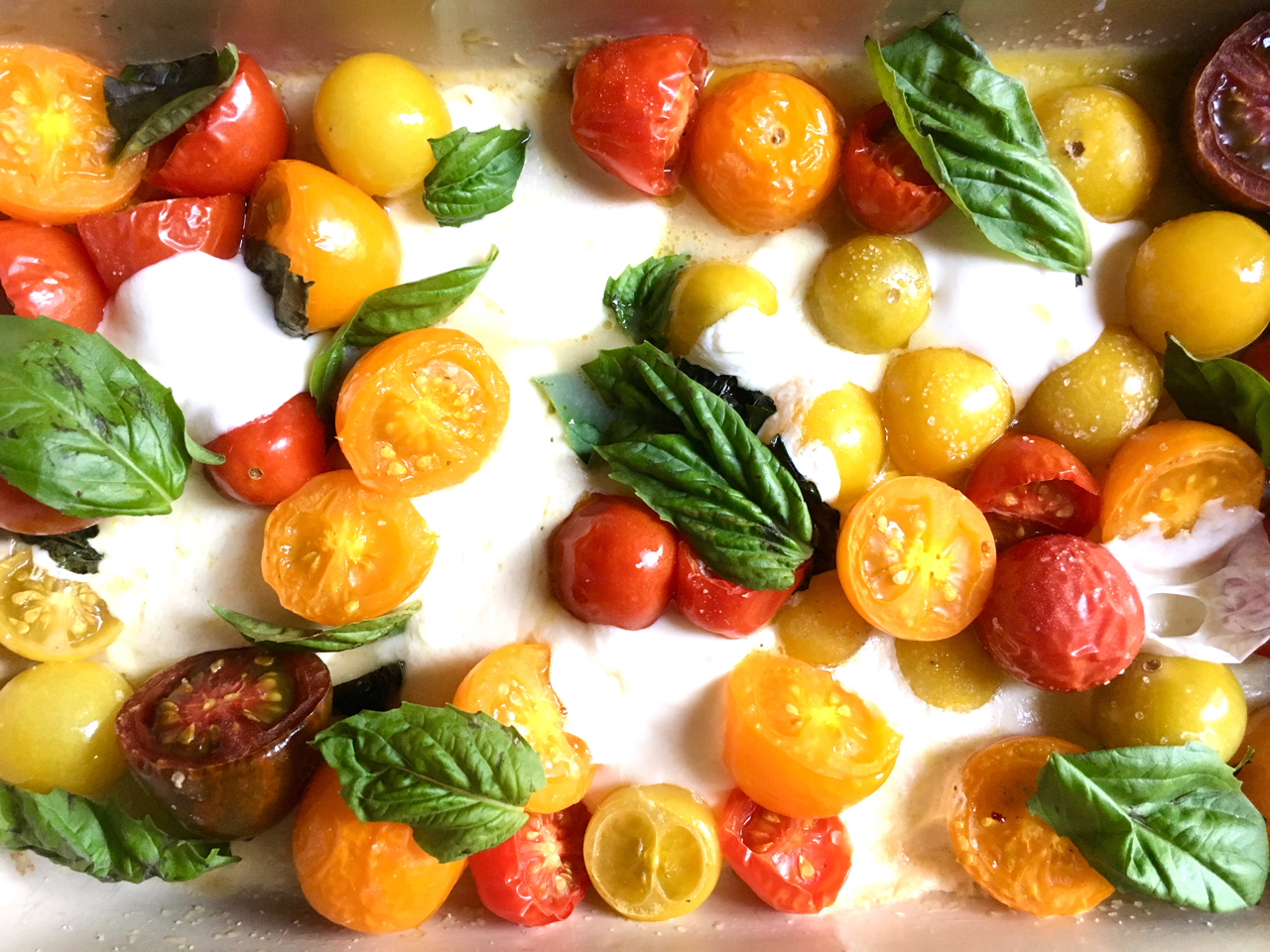 You can customize the serving sizes depending on how much of each ingredient you choose to use, therefore, no set amount of each ingredient is given.
Mini Heirloom tomatoes, slice larger ones; leave small ones whole
Fresh basil leaves
Fresh mozzarella mini cheese balls, or mozzarella, sliced
Extra virgin olive oil
Balsamic vinegar
Himalayan Sea Salt
Preheat oven to 350° F.
Drizzled a little olive oil in the bottom of a casserole dish.
Sliced the larger mini tomatoes and leave the smaller ones whole. Add tomatoes to the dish.
Salt tomatoes.
Add a few basil leaves (not all of them) and roast for 30 minutes or until the tomatoes begin to soften. The basil leaves will turn brown; that's okay, you will remove them before serving and replace with fresh basil leaves.
Remove from oven and add mozzarella cheese balls.
Return to oven for 3-5 minutes, or until cheese begins to melt.
Remove from the oven, and remove wilted basil leaves. Replace with fresh basil leaves.
Serve as is, or drizzle just a little more olive oil and just a touch of balsamic vinegar over the salad before serving.