Spiced Pear Custard Pie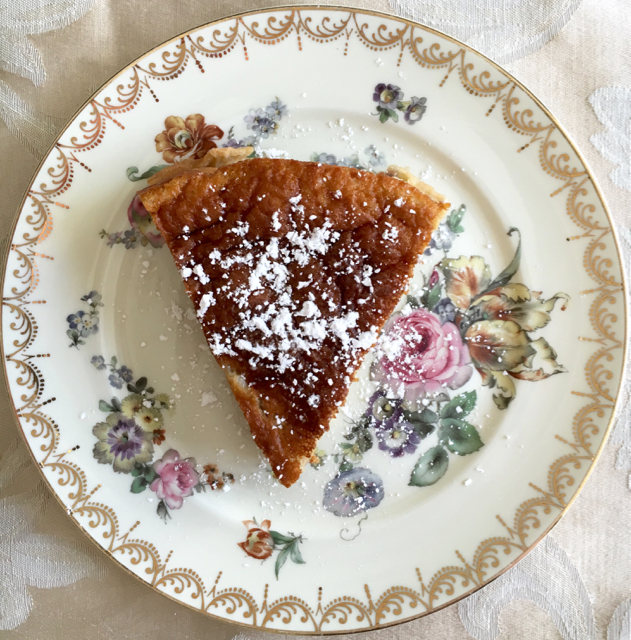 Peel and slice lengthwise 4 pears. Soak pears in ¼ cup rum for 2-3 hours.
Preheat oven to 350 degrees; butter a 9-inch cake pan or pie dish.
Arrange pear slices in bottom of pan, slightly overlapping.
Drizzle pears with honey.
In a blender, process ¼ cup melted unsalted butter, ½ cup of granulated sugar , ⅓ cup gluten-free all-purpose flour, 2 teaspoons vanilla extract, 3 large eggs, ¾ cup milk, ¼ teaspoon each of salt, ground cinnamon and ground ginger until smooth.
Carefully pour batter over pears; bake until golden and firm to touch, approximately 40 minutes.
Let cool for several hours before serving.
Serve with a dusting of confectioners' sugar.