Bacon Brussels Sprouts Au Gratin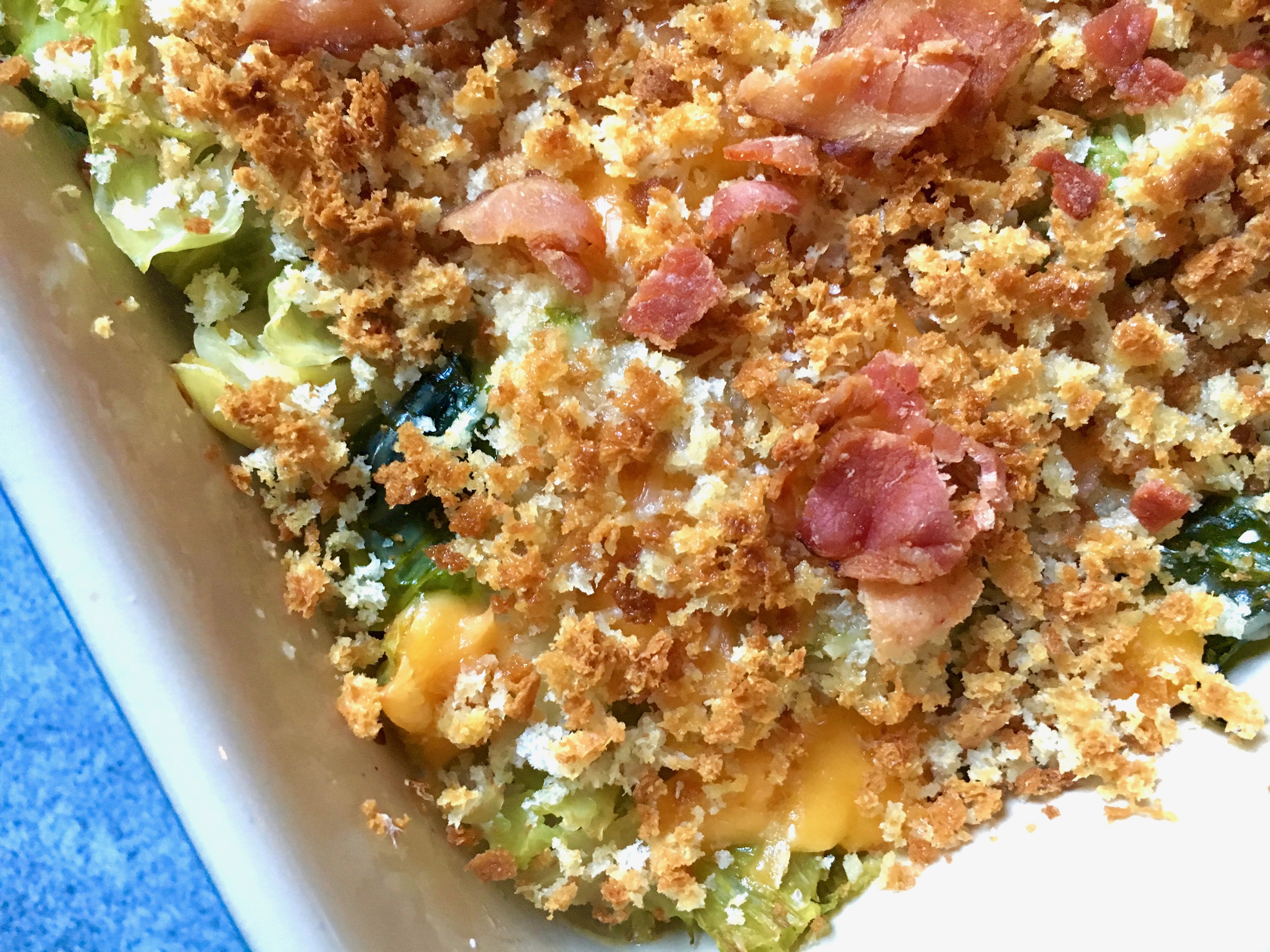 2 Tablespoons unsalted butter, cut into pieces, plus more for the dish
1 pound Brussels sprouts, outer leaves and stems removed
½ cup heavy cream
½ cup grated cheddar cheese
½ cup freshly grated Parmesan cheese
½ cup breadcrumbs (use gluten-free, if you need to)
6 slices bacon, fully cooked and crumbled
¼ tsp garlic powder (or more to taste)
Himalayan Sea salt, to taste
Freshly ground pepper, to taste
Preheat the oven to 400° F and butter a 2-quart baking dish.
Bring a large pot of salted water to a boil. Add the Brussels sprouts and cook until tender, 8 to 10 minutes.
Drain the Brussels sprouts well and let cool for a few minutes before attempting to chop.
Once cooled, coarsely chop the Brussels Sprouts.
Add the Brussels Sprouts to the prepared baking dish and toss with salt, pepper and garlic powder to taste. Sprinkle in ¾ of the bacon crumbs (reserving the rest for garnish) and spread mixture out evenly in dish.
Pour the cream on top, then sprinkle in this order: cheddar cheese, Parmesan cheese and breadcrumbs. Dot the with the butter pieces.
Cover with foil and bake for 15 minutes. Uncover and bake for approx. 10 more minutes or until top is golden brown.
Add reserved crumbled bacon to top and serve.