Healthy Gingerbread Protein Smoothie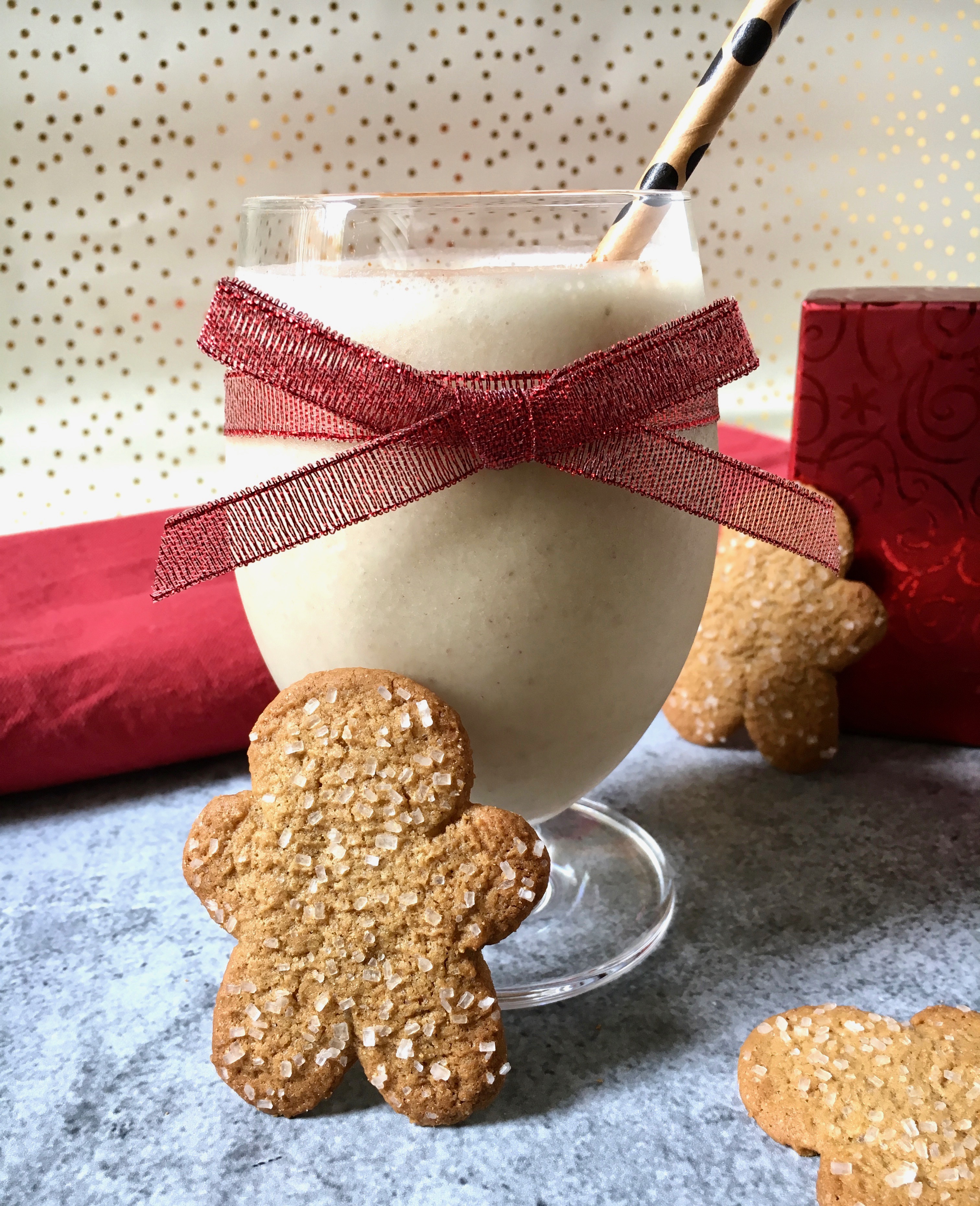 1 cup unsweetend almond milk
1 whole frozen organic banana
1 scoop vanilla protein powder
¼ tsp organic ground cinnamon, or to taste*
¼ tsp organic ground cloves, or to taste*
⅓ tsp fresh ginger OR ⅓ tsp organic ground ginger, to taste*
1 Tablespoon blackstrap molasses
1 Tablespoon almond butter
*Ground spices can be adjusted according to your taste preference.
Note: This smoothie yields the best consistency if blended in stages.
In a high-powdered blender, add almond milk, protein powder, ground spices and blend until combined.
Add in almond butter and molasses and blend well.
Add in frozen banana chunks and blend well.
Pour into glass, garnish with a sprinkle of cinnamon and enjoy!