Easy Pear Crisp (Gluten-Free , Paleo and Vegan)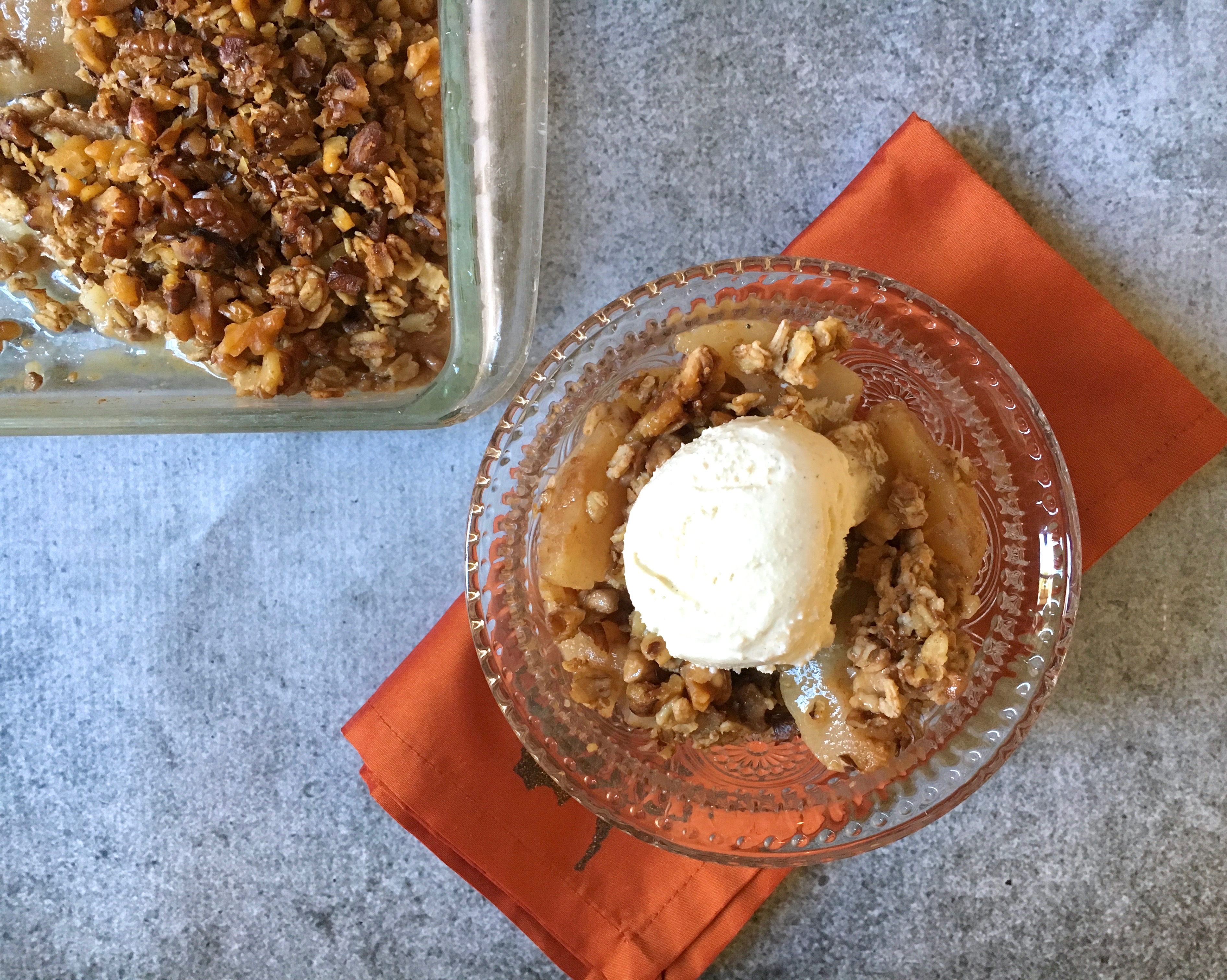 8 pears, peeled, cored and sliced
1 teaspoon cinnamon
1 teaspoon ground ginger
1 teaspoon vanilla extract
teaspoon vanilla bean powder or vanilla bean paste
(optional) 1 tablespoons coconut sugar OR swerve
For the topping
1 cup gluten-free oats
¼ cup maple syrup
¼ cup coconut oil, melted
¾ cup walnuts, chopped
1 teaspoon cinnamon
1 teaspoon ground ginger
1 teaspoon vanilla extract
Preheat the oven to 350ºF.
Lightly grease an 8x8" (or similarly sized) baking dish with coconut oil and set aside.
In a medium bowl, combine the pears, cinnamon, ginger, vanilla extract and coconut sugar (optional). Stir to combine and coat all of the fruit evenly. Pour all of the fruit filling into prepared baking dish.
In a separate bowl, combine oats and coconut oil. Add cinnamon, ginger and vanilla extract and stir to combine. Add maple syrup and walnuts; stir to combine.
Cover the fruit evenly with the topping. Cover with foil and bake for 30 minutes. Remove foil and bake for another 10 minutes to let the top brown.
Let cool slightly before serving warm. Store leftovers in the refrigerator for up to 3 days.