Classic Moscow Mule With Fresh Ginger Simple Syrup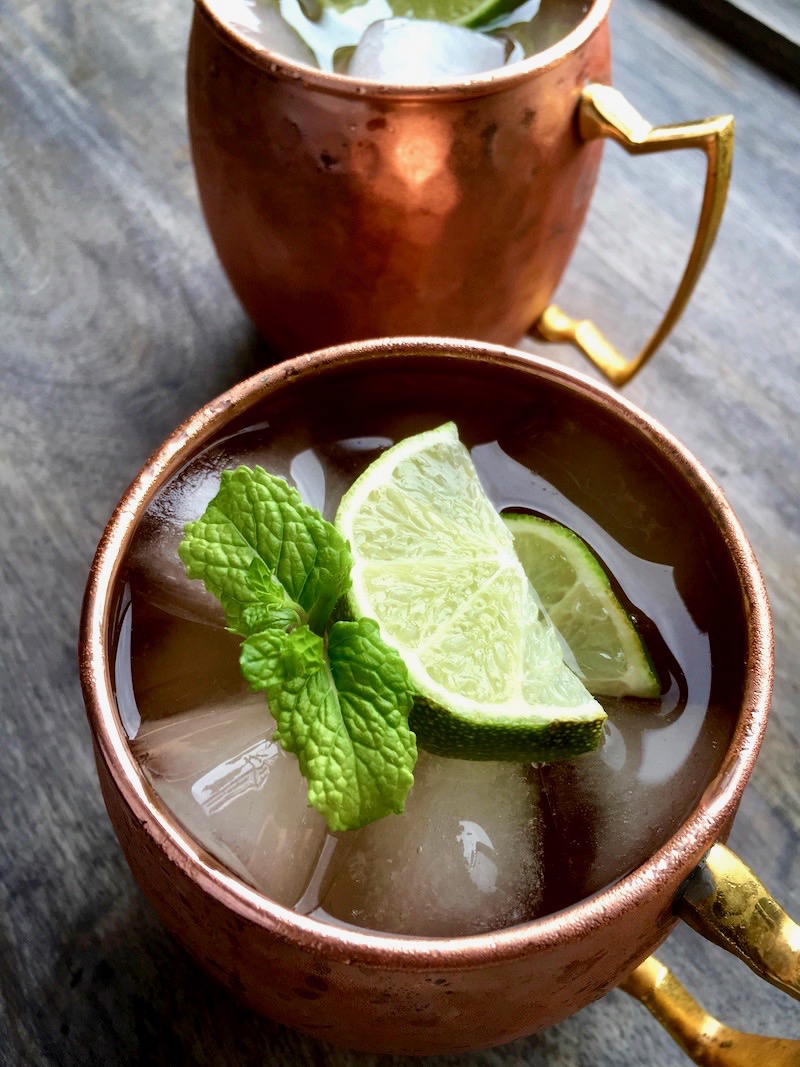 Cuisine:
Classic Moscow Mule With Fresh Ginger Simple Syrup
2 oz. premium vodka (for non-alcoholic version, substitute tonic water or club soda)
2 T. fresh lime juice
Ginger beer (enough to top off mug)
2 t. ginger simple syrup*, or to taste
Fresh mint sprigs, to garnish
Lime wedges, to garnish
Ice cubes
Ginger Simple Syrup

½ c. water
½ c. white sugar
3" fresh ginger, peeled and cut into small pieces
To make the ginger simple syrup, add water and sugar to a medium saucepan. Peel a 3" piece of fresh ginger and chop into small pieces and add to the pan.
Note: The smaller you cut each piece of ginger, the more surface area you will expose to the boiling sugar mixture. This will give your simple syrup a stronger ginger flavor.
Bring mixture to a boil, then reduce heat and simmer for 20 minutes. Remove from heat and let cool.
Fill copper mugs with ice cubes and add vodka and lime juice. Top with ginger beer and a drizzle of simple syrup. Stir to combine.
Garnish with a sprig of fresh mint and a wedge of lime and serve immediately.