Organic Steamed Spinach With Balsamic Vinegar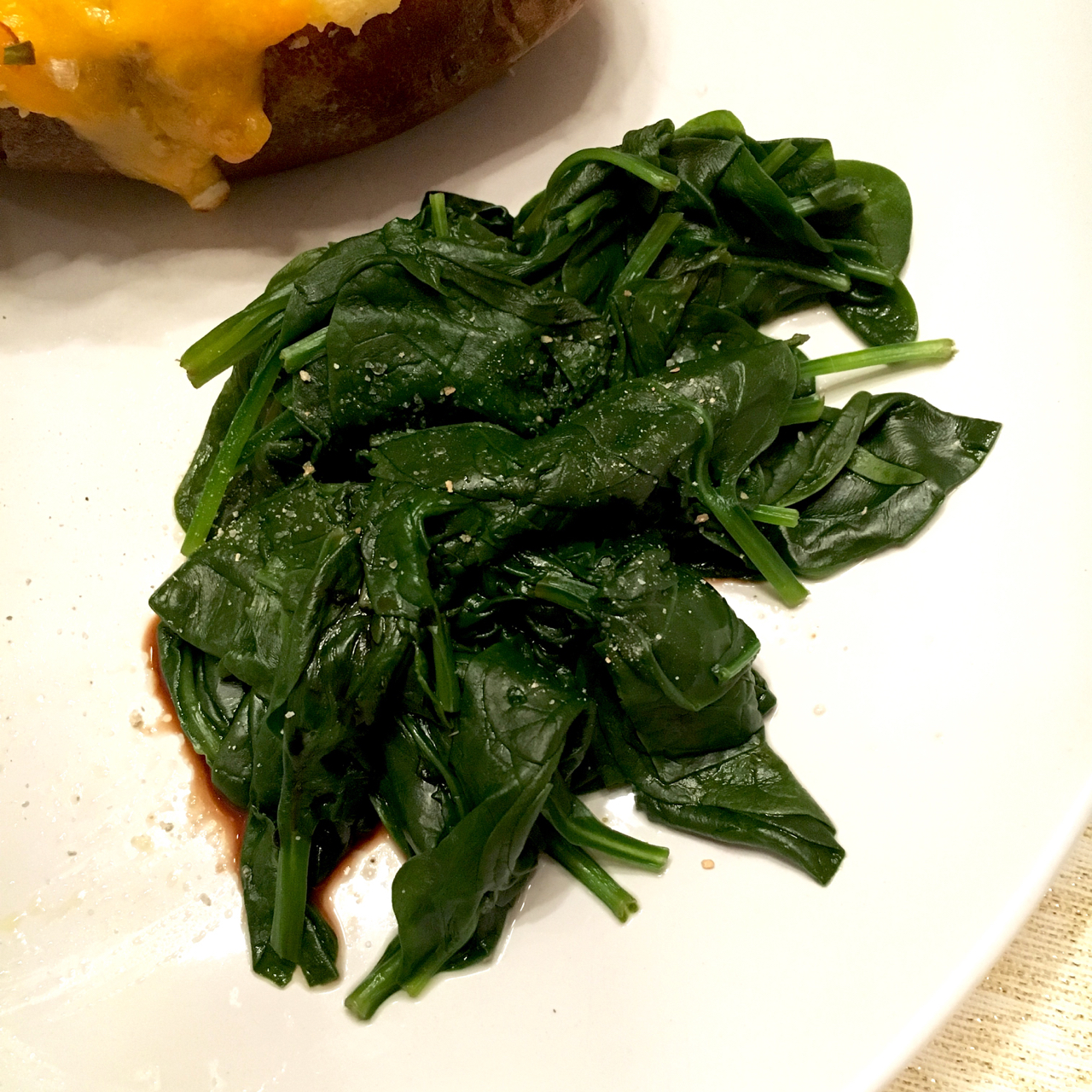 Organic spinach, one 5 oz. container
Sea salt and/or Hebamare seasoning.
Water
Fill the lower pot of a double boiler/steamer about ¼ full of water.
Insert upper steamer pot on top and fill with package of pre-washed organic spinach. Cover with lid.
Set on burner turned on high. When water begins to boil, immediately turn heat down to medium and steam until spinach begins to wilt. Do not over steam, because once the wilting begins, it will keep going on its own even after you remove from heat.
Plate up the spinach, being careful to let any residual water drain from the spinach leaves before setting on to the plate.Once plated, season lightly with sea salt or Herbamare seasoning. Because balsamic vinegar is potent, carefully drizzle just a small amount of it over the spinach. You can always add more later to suit your taste.