Easy Pork Chops with Maple Balsamic Reduction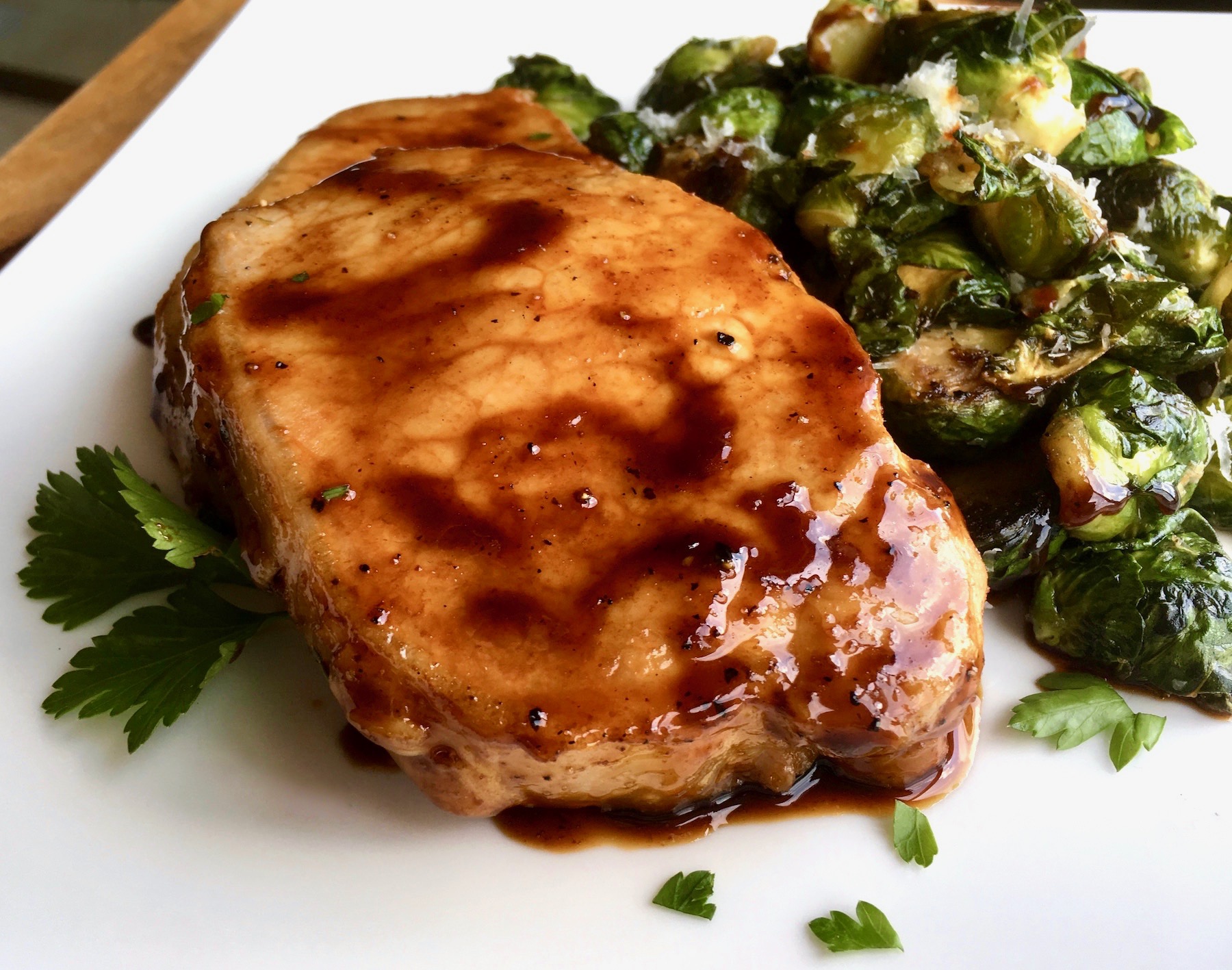 1 T. extra virgin olive oil
4 4-oz. boneless pork chops
Salt and black pepper, to taste
½ c. balsamic vinegar
2½ T. real maple syrup
Heat olive oil in a large, heavy-duty skillet over medium-high heat.
Season pork chops on each side with salt and pepper, to taste, and add to the pre-heated skillet. Brown pork chops on each side, approximately 3 minutes per side. Remove pork chops from pan and set aside on a rimmed dish.
Add balsamic vinegar and maple syrup to hot skillet and bring to a boil, stirring constantly. Reduce heat to medium and cook mixture until it is reduced to about ⅓ of its original volume. When ready, the glaze will become thick and syrupy. (Do not overcook or the mixture will become hard and sticky).

Return the pork chops to the skillet along with the juices that collected on the plate. Stir liquid to blend juices into the syrup and cook for another 1-2 minutes. 

Transfer chops to a serving platter or individual serving plate and drizzle with pan sauce. Serve immediately.