Spinach, Tomato And Feta Cheese Frittata For One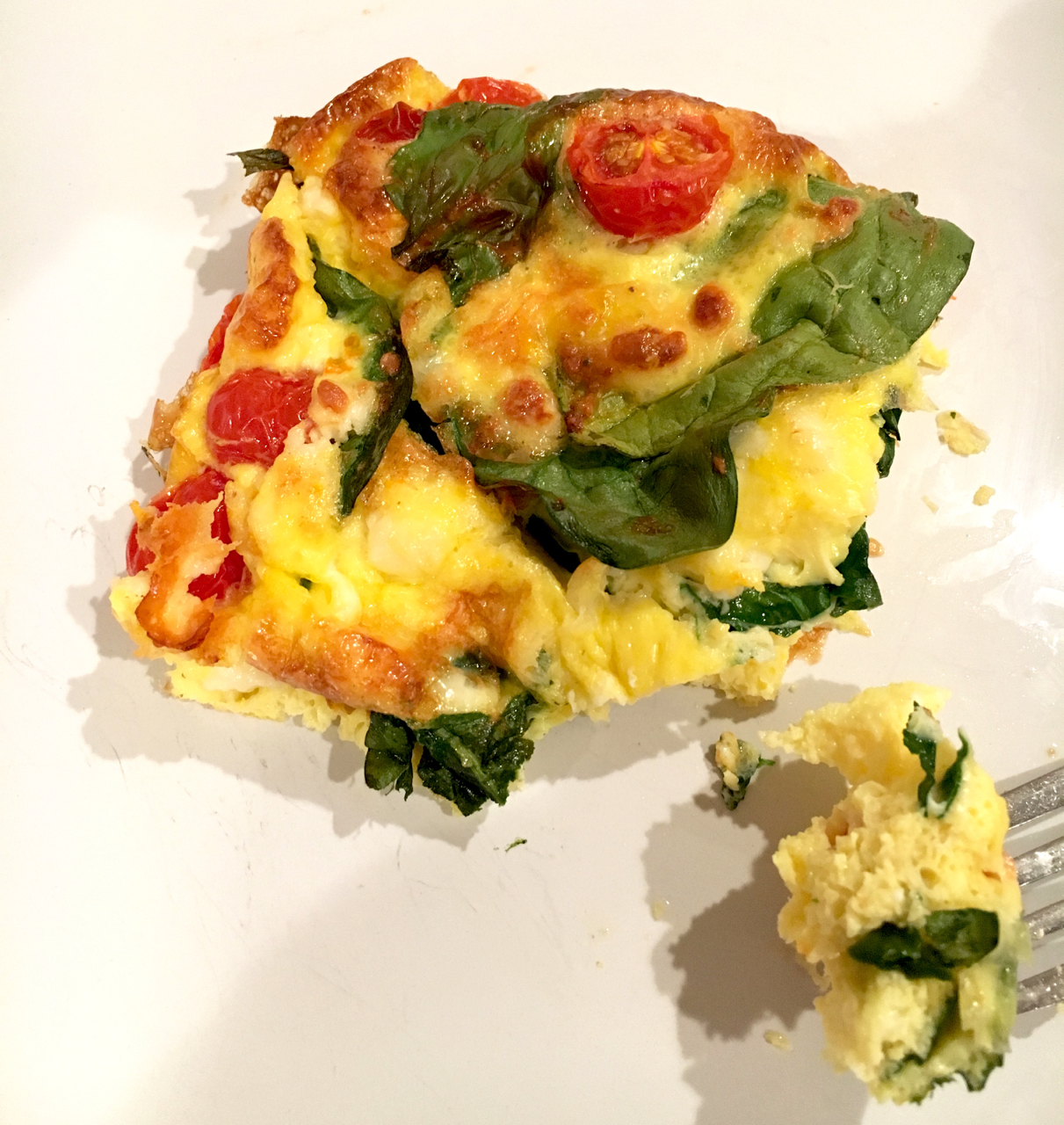 ⅓ c. organic spinach
6-8 organic cherry tomatoes, cut in half
¼ cup feta cheese, crumbled
3 medium-sized organic eggs
¼ cup organic half and half or milk
salt and pepper
garlic powder (optional)
onion powder (optional)
Butter a small baking dish; making sure to butter all the way up the sides, too.
Add in spinach, tomato and feta cheese.
In a separate bowl, scramble three medium-sized eggs.
Add in the half and half or milk and mix well.
Season the mixture with salt and pepper. Optional: added a dash of onion and/or garlic powder
Pour the egg mixture carefully over the veggies and cheese.
Place in a pre-heated 350° oven, uncovered, and bake for 30 minutes, or until top begins to brown. Check that eggs are fully cooked by inserting a knife in the center of the frittata. If it comes out clean, it's done. If not, cook for an additional 5-7 minutes.
Remove from oven, let cool for a few minutes before attempting to cut and serve.