Easy No Mayo Potato Salad Recipe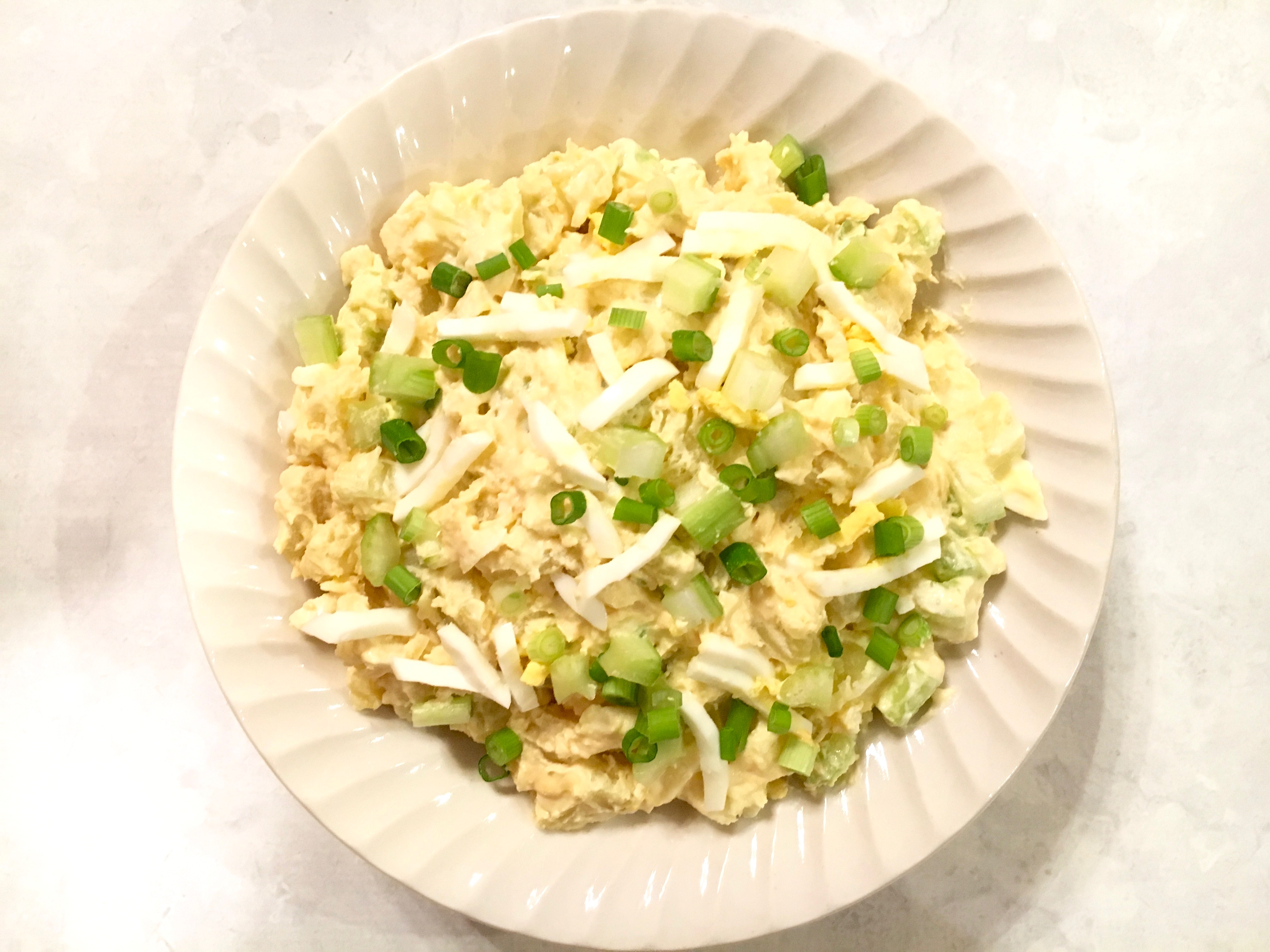 5-6 large Russet or Yukon Gold potatoes, peeled and cut into medium-small cubes
1 cup sour cream
½ cup Dijon mustard (more if you like it zesty)
2 hard-boiled eggs, peeled and chopped
⅓ cup chopped green onions
½ cup diced celery
½ cup diced dill pickle
2 tsp Himalayan salt
Bring a large pot of water to a boil.
While water is coming to a boil, peel and chop potatoes into small-medium cubes. Add to boiling water and cook until almost tender. Do not over boil as the potatoes will hold too much water and turn to mush when you go to assemble the salad.
Drain potatoes well and let them cool for a bit before moving forward with the recipe, unless you are serving your salad warm.
Place the potatoes in a large mixing bowl.
Add salt, sour cream and Dijon mustard. Using a large spoon, very lightly mix, taking care not to mush or break the potatoes.
Add most of the hard-boiled eggs, celery, dill pickle and green onions (reserving the rest for garnish on the top) and lightly toss to combine.
Transfer to serving bowl and garnish the top with the remaining ingredients.
Serve warm or chill the salad, covered, in the fridge until ready to serve.