Pan-Seared Salmon with Creamy Greek Yogurt Lemon Dill Sauce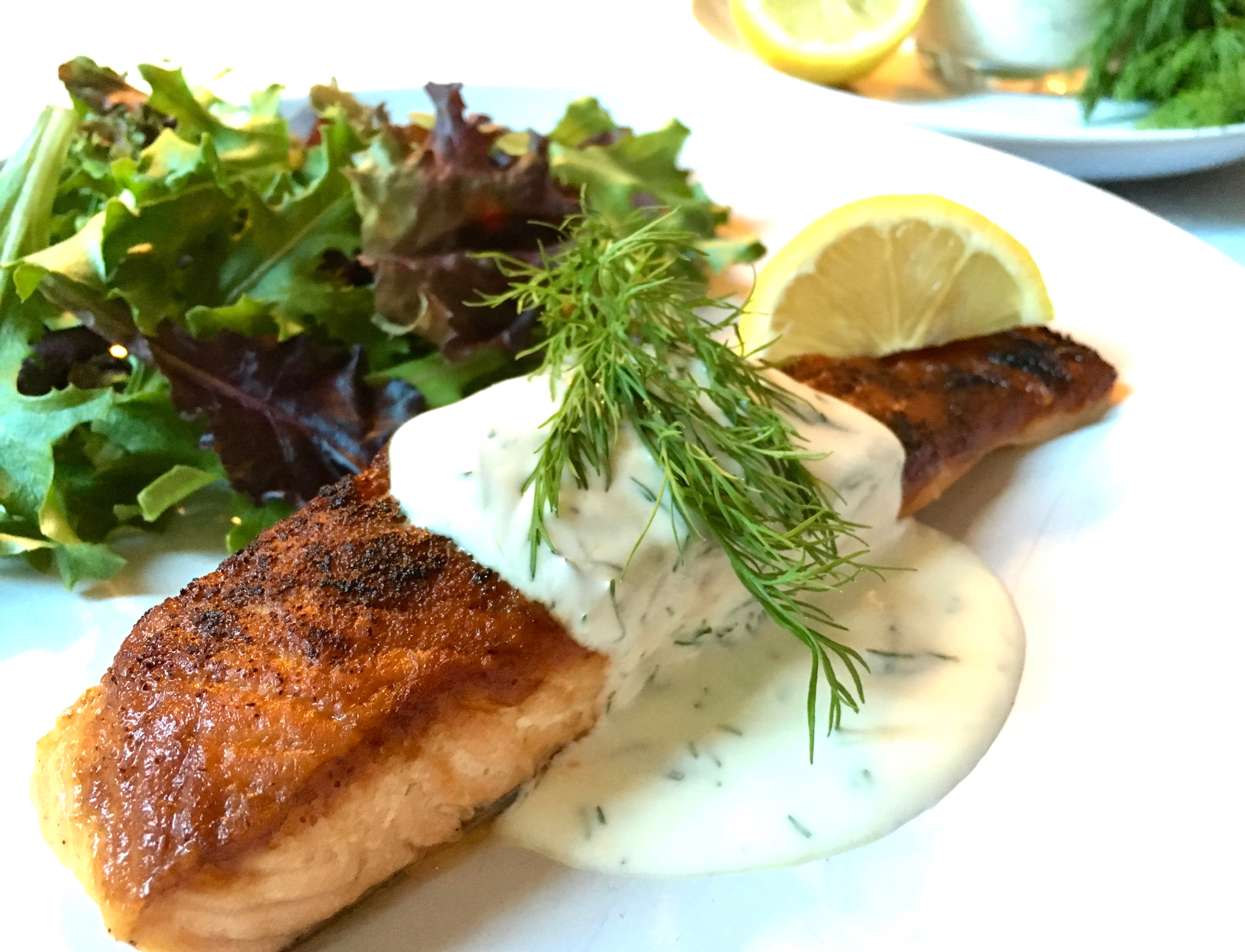 2 salmon fillets
Seasoning/Salt and Pepper
2 Tablespoons Olive oil
¼-1/2 cup water or white wine
For the sauce:
1 cup organic Greek yogurt, plain
½ teaspoon salt
2 Tablespoon fresh dill, chopped
2 Tablespoons fresh lemon juice/OR lemon zest
Prep the salmon for pan searing. Rinse and dry the salmon and season it with salt and pepper.
Add olive oil to stainless steel skillet and heat to medium-high/high.
Add seasoned salmon, flesh side down to skillet. (Watch for oil spatters.) Sear for a few minutes until a crust has formed.
Reduce the heat to low/simmer and add a small amount of water or white wine to the skillet and put a lid on it to finish cooking the salmon all the way through.
Once cooked, remove from pan onto a plate to rest, skin side down.
Making the Greek Yogurt Lemon Dill Sauce
In a small mixing bowl, add the yogurt, fresh dill, fresh lemon juice (or lemon zest if you prefer), and salt.Stir well to combine. Use immediately or refrigerate up to 3 days.