Layered Hot Pizza Dip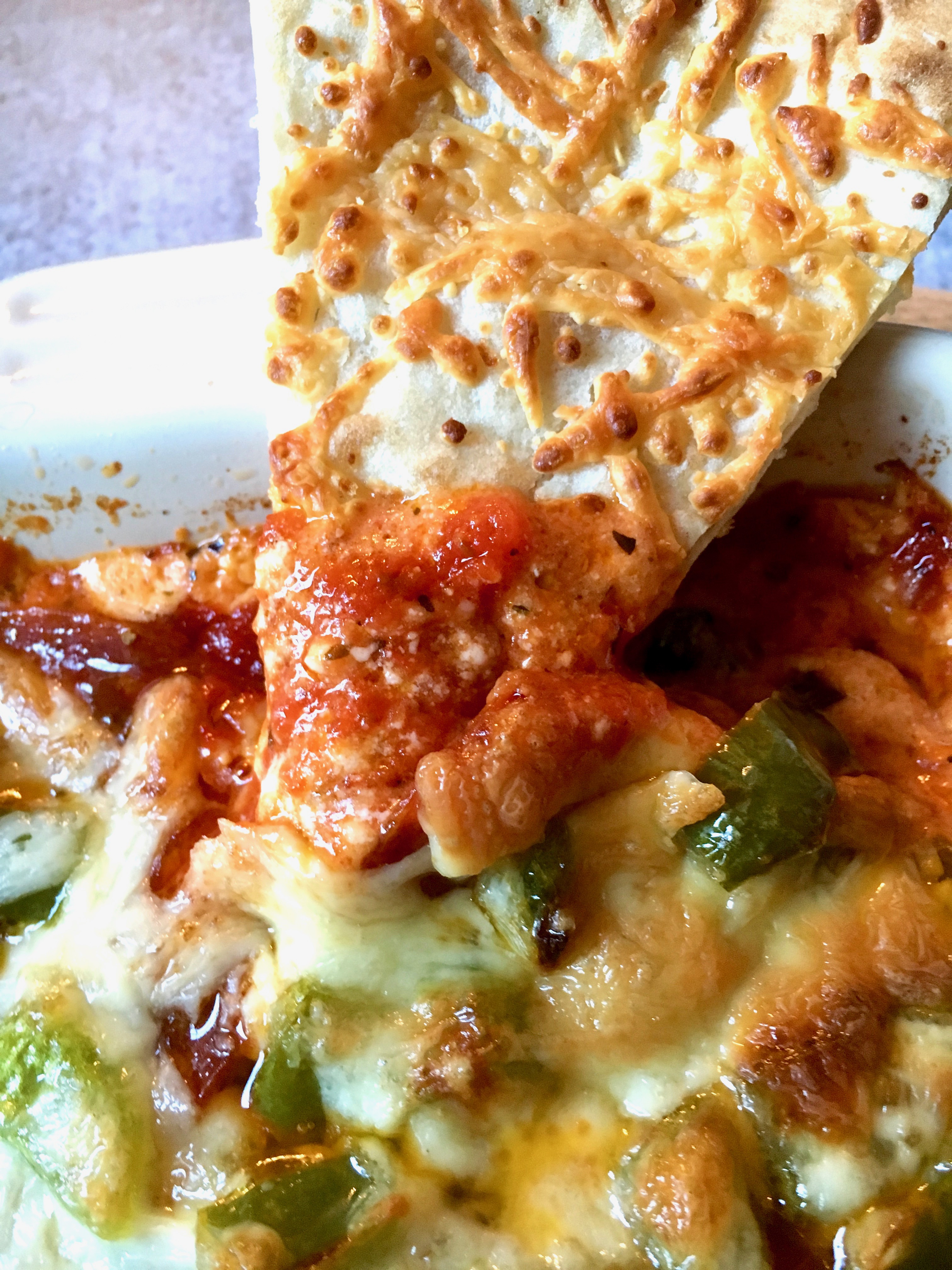 8 ounces cream cheese, softened
1 cup freshly grated parmesan cheese
2 teaspoons Italian herb seasoning
½ teaspoon garlic powder
⅓ cup feta cheese
½ cup wilted spinach - optional (I lightly saute mine)
1 cup grated mozzarella cheese
1 cup pizza sauce
10-12 pepperoni slices
⅓ cup cooked Italian sausage (optional)

1/2 cup chopped green bell pepper

1/4 cup chopped onion
Preheat oven to 400 degrees F. Grease or spray a baking dish with non stick cooking spray.
In a medium bowl, mix the softened cream cheese with1/2 cup cup parmesan cheese, ¼ cup mozzarella cheese, Italian seasoning, and garlic powder. Stir well to combine.
Spread the cheese mixture evenly over the bottom of the baking dish.
Next, spread the pizza sauce over the cheese mixture.
Sprinkle the feta cheese, remaining parmesan cheese and spinach over the pizza sauce to cover it.
Then layer on the pepperoni and crumbled sausage (optional).
Next, add the onions and bell pepper.
Finish by sprinkling the remaining mozzarella cheese on the top.
Bake for 20-20 minutes until cheese is melted, bubbly, and browning on the edges.
Remove and let cool just a bit before serving.