One Bowl Gluten Free Chocolate Chip Cookies (Half Batch)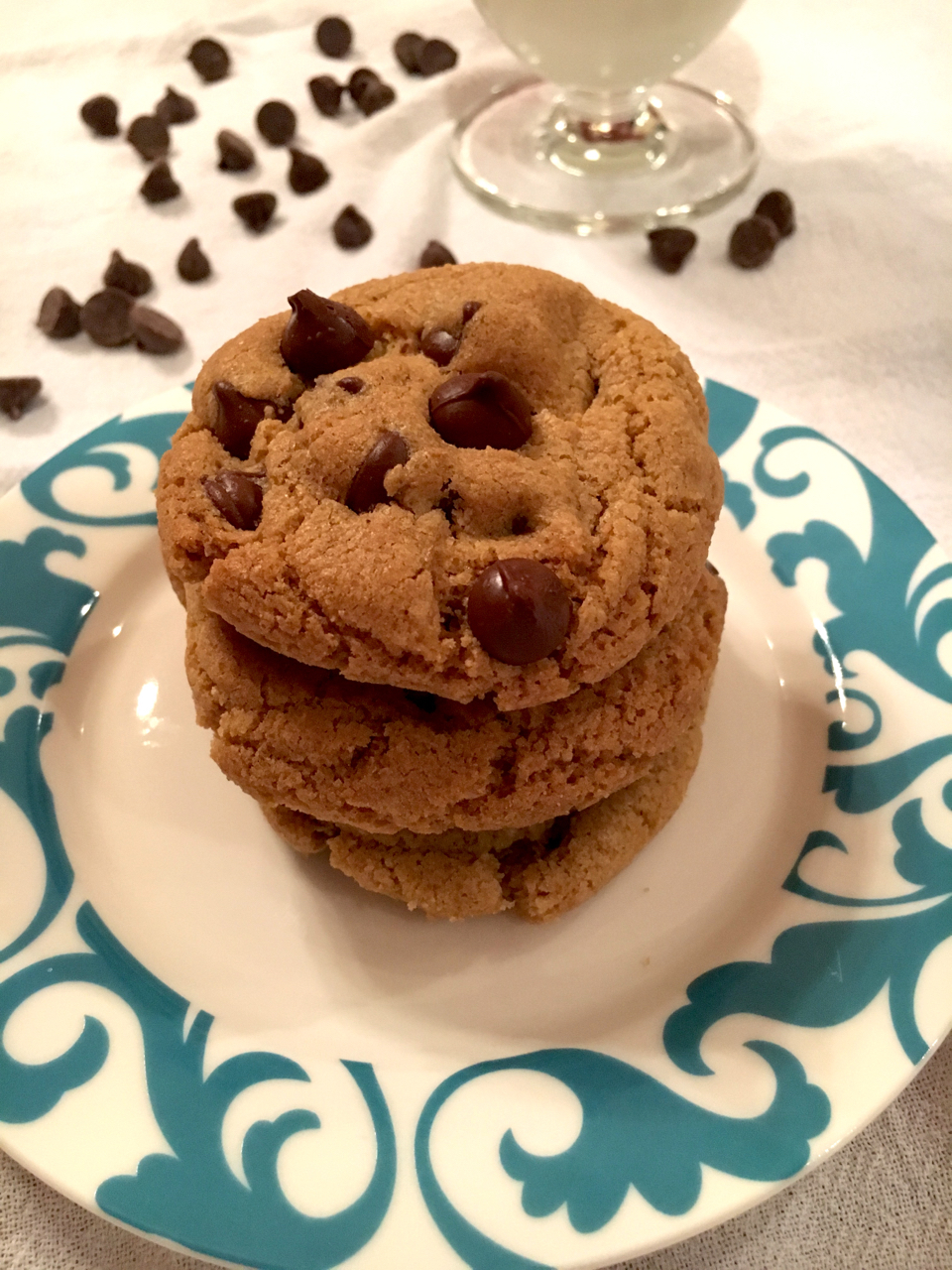 ⅓ cup organic salted butter
⅓ cup organic light brown sugar, packed
3 tablespoons organic white sugar
2 teaspoons vanilla extract
1 large organic egg yolk
¾ cup gluten free flour, not packed (I used Bob's Red Mill Gluten Free 1-to-1 Baking Flour)
½ teaspoon baking soda
⅓ cup high quality semi-sweet chocolate chips + 2-3 tablespoons chocolate chips, reserved
Optional: ¼ cup chopped walnuts
Semi-melt organic, salted butter in the microwave. You want somewhere between softened and fully melted. Set aside.
In a medium-sized mixing bowl, add organic brown, organic white sugar and vanilla extract.
Add in melted butter. Stir with a large spoon until combined and smooth.
Add egg yolk to wet ingredients. Mix until combined.
Add the gluten free flour and baking soda to the wet ingredients and mix well until dough forms. The dough should pull away from your bowl. If not, just add a little bit more flour until it does.
Stir in the chocolate chips, and (optional) nuts.
Cover dough and refrigerate for at least 30 minutes to an hour.
Once dough is chilled, pre-heat your oven to 325 and line your cookie sheets with parchment paper.
For each cookie, roll two small balls of dough and stack on top of each other, vertically. Mesh them down just enough (do not flatten!) so that they adhere together. Secret: this is how you get the thick cookie with the gooey center and crisp outer edges! The lower dough ball will cook first leaving the upper ball a little more soft. Do this for each cookie. Take those extra chocolate chips and carefully add a few to the top of each cookie. Press them down just a bit so they stay on the dough while baking.
Bake for 9-12 minutes or until lightly golden on top. Under-baking will yield a softer cookie. Let the cookies rest on the cookie sheet for a few minutes before removing to a cooling rack.