How To Make 90 Second Keto Low Carb Bread In A Mug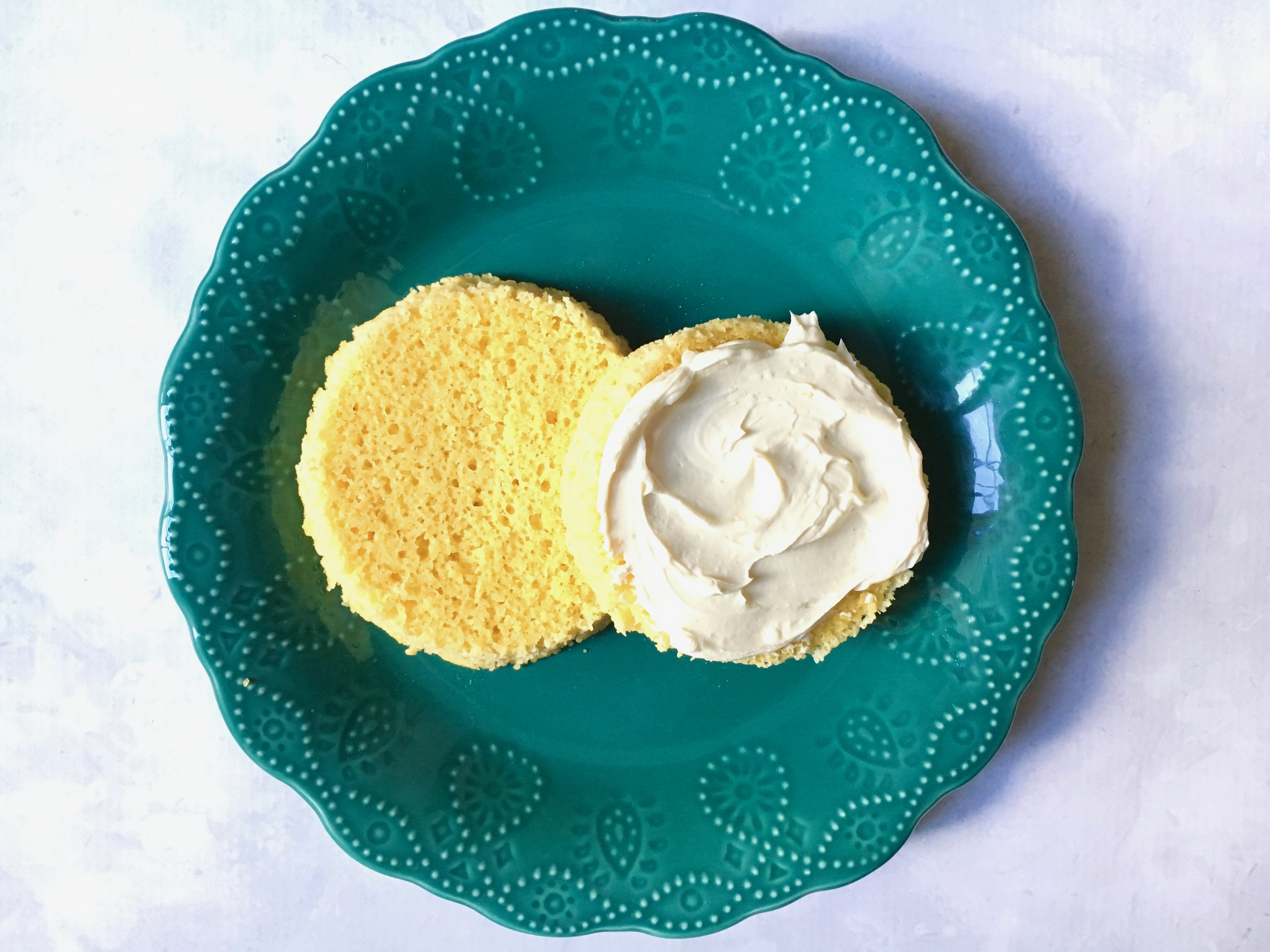 3 Tbsp almond flour
1 egg, lightly beaten
½ tsp baking powder
¼ tsp sea salt
1½ Tbsp butter, melted
NOTE: This recipe is easily customizable. Add a sprinkle of cheddar cheese and a dash or garlic powder to the mix before cooking, or add Italian seasoning for a different taste. Have fun experimenting!
In the large mug or ramekin that you will use for the bread, melt butter and set aside.
In a separate small mixing bowl, lightly beat egg with fork.
Add almond flour, baking powder and salt to egg and mix with fork.
Before you pour the melted butter into the flour and egg mixture, make sure the mug or ramekin is coated with butter on the sides. You can do this by gently tipping the mug/ramekin slightly to ensure the butter has a chance to make contact with all sides.
Pour the butter into the flour and egg mixture and stir well so that there are no lumps.
Pour mixture into buttered mug,
Microwave for 90 seconds.
Stick a knife in the middle of the bread. If it come out clean it's done; if not, microwave for 10-15 more seconds and test again.
Carefully remove mug from microwave with pot holders.
Loosen bread from sides of mug by running a knife around the edges. Remove bread from mug (carefully; it's hot!) and set it vertically on a plate and slice down middle creating two pieces of bread.
Slather with topping of choice and enjoy.