Gluten Free Cheesy Grits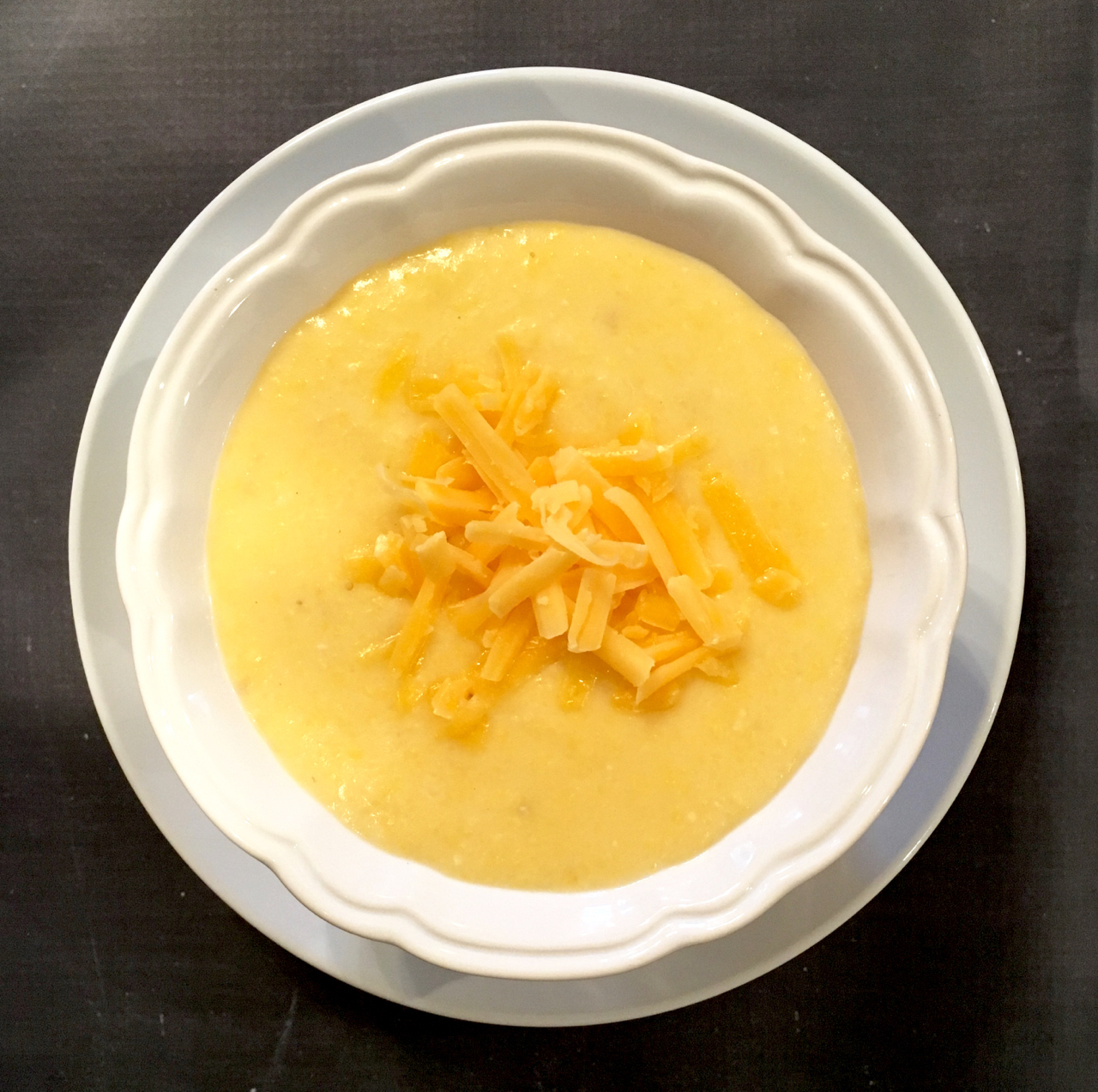 3 cups of water
⅔ cup Bob's Red Mill Gluten Free Grits
1 Tablespoon milk, half and half, or heavy cream
Salt
Garlic powder
Hebamare (optional)
½ cup cheddar cheese, shredded or cubed
Bring water to boil. Add grits, stir and immediately reduce heat to a very low simmer.
Add ½ tsp. salt; stir. Cover with lid to keep spatter contained. Check and *stir frequently.
*It's really crucial that you stir often. You don't want the grits to cook too quickly, so a very slow simmer for 25-30 minutes is optimal. Seasoning is very important, and you'll likely use more seasoning than you think is necessary. Taste often. Grits are a blank canvas that must be seasoned, otherwise you will not love your grits.
When grits **soften, season to taste with salt, garlic powder and (optional) Herbamare.
**If grits cook too quickly and begin to stick before softening, make sure your heat is turned very low, add a little more water, stir and check frequently.
Before serving, add cheese and stir to melt completely.
Remove from heat and let sit, covered, 5 minutes prior to serving.