Pasta With Cannellini Beans And Asparagus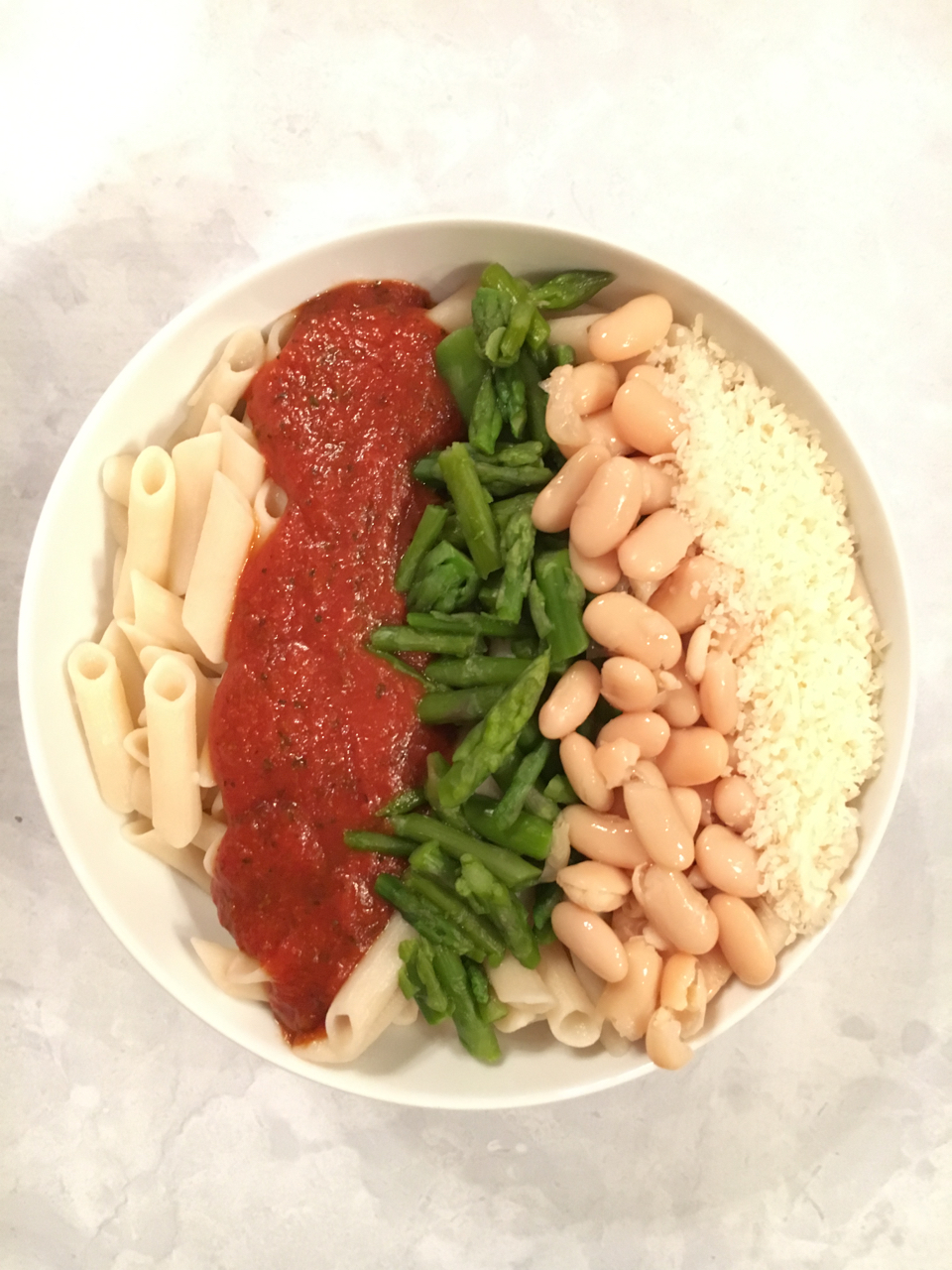 1 box Penna pasta
1 jar pasta sauce
1 can cannellini beans
1 bag frozen asparagus
Salt
Italian seasoning blend
Garnish: freshly grated parmigiano-reggiano cheese
Prepare pasta according to package directions. Make sure you salt your pasta water for optimal pasta taste.
Drain and rinse cannellini beans. Set aside.
Drain pasta, reserving a little pasta water and return both pasta and reserved water to pan.
Add pasta sauce, cannellini beans and frozen asparagus to pasta. Sitr and heat through.
Season to taste with salt, and/or Italian seasoning blend.
Serve with garnish of freshly grated parmigiano-reggiano cheese.