Baked Scalloped Potatoes With Cheese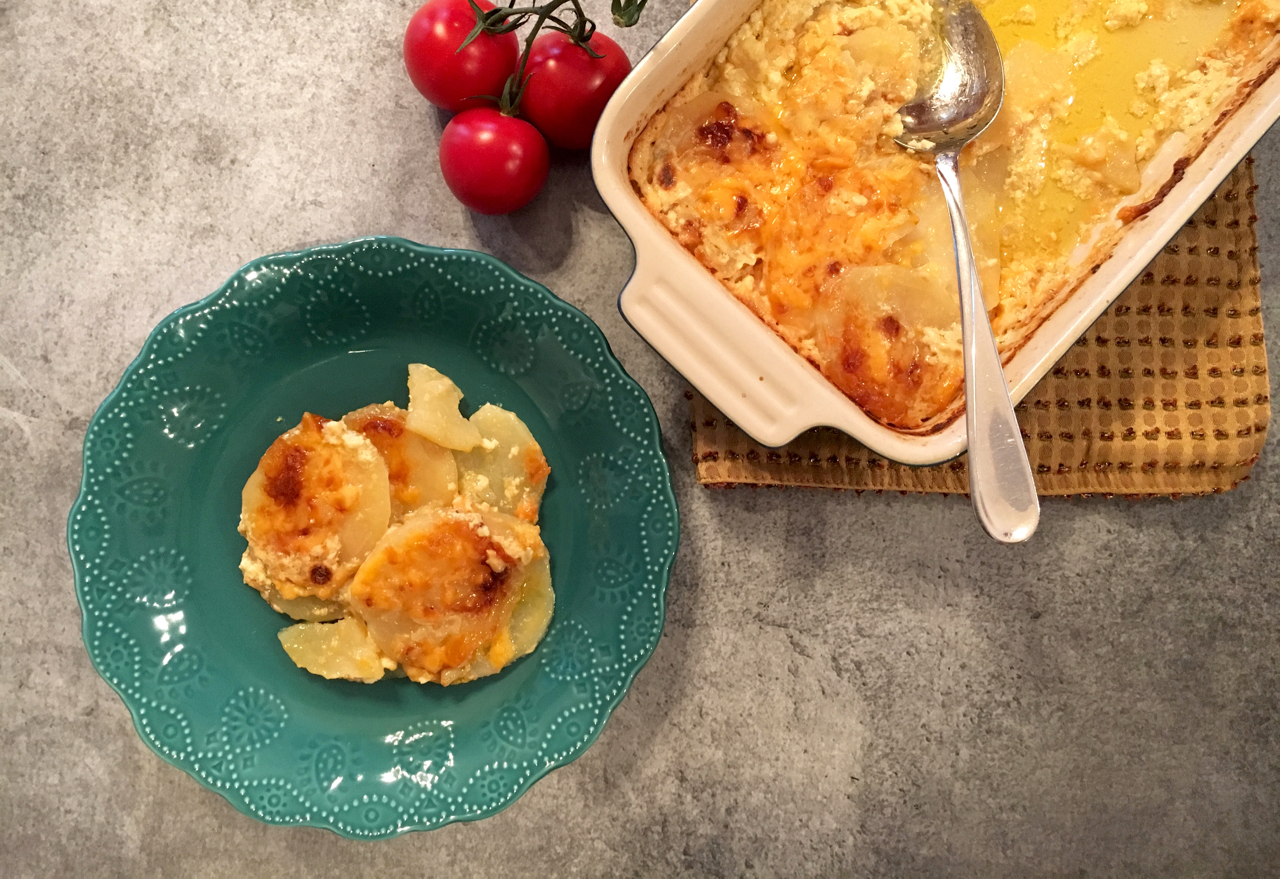 2 large potatoes
1 cup cheddar cheese, grated
½ cup parmigiano reggiano cheese, grated
1 cup half and half or heavy cream
1 small yellow or sweet onion, chopped (about ¼ cup onion)
1 Tablespoon flour
½ teaspoon garlic powder
½ salt
Preheat oven to 375°.
Butter a casserole dish, set aside.
Wash and peel potatoes. Slice each potato very thin. Set aside.
Chop small onion and saute´in a little butter.
Add half and half (or cream), flour, garlic powder and salt to onion and heat to simmer. Remove from heat and set aside.
In buttered a casserole dish, add first layer of sliced potatoes, slightly overlapping each potato.
Sprinkled on the two cheeses and spoon some of the liquid mixture over the layer.
Repeat the process with the next layer of potatoes, using up the cheeses and liquid mixture.
Cover with foil and bake for approx. 90 minutes or until potatoes are tender.