Beef Chili Recipe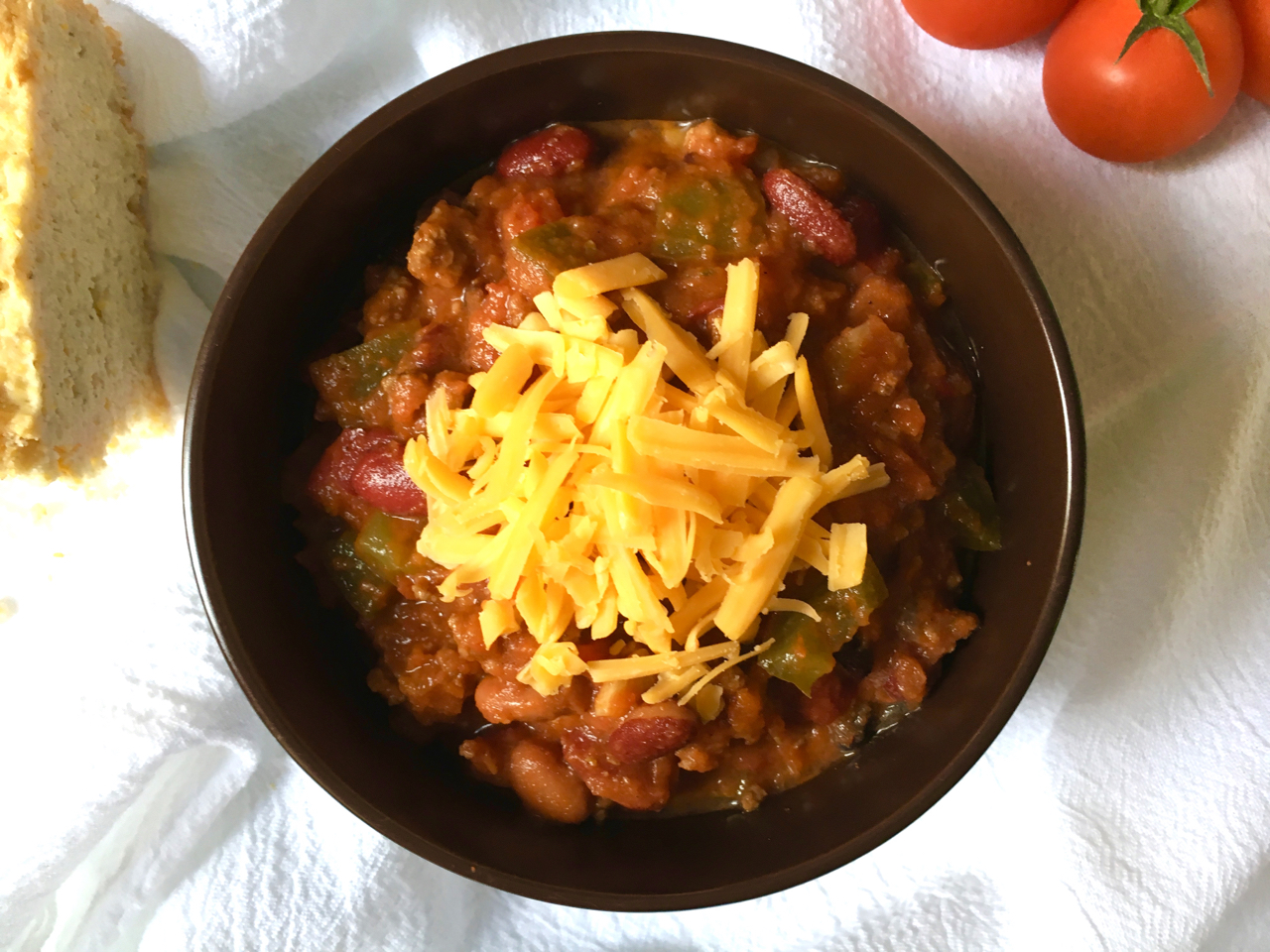 ½ lb. ground beef
1 can (or box) chopped tomatoes
1 can (or box) kidney beans; rinsed and drained
1 small sweet onion, chopped
1 green pepper, chopped
2-3 cloves garlic, peeled and chopped
1 Tbsp. chili power
⅛ tsp cayenne pepper (optional)
salt, to taste, as needed
2 Tbsp. brown sugar
1 Tbsp. apple cider vinegar
1 Tbsp olive oil
Heat olive oil in large pot, over medium high heat and brown the beef. Before beef is completely browned, add onion, peppers, garlic and a pinch of salt. Continue to brown until onions are translucent.
Add can of chopped tomatoes and can of kidney beans that have been rinsed and drained. Add chili powder and cayenne pepper. Bring to boil and reduce heat to simmer.
Add brown sugar and apple cider vinegar. Simmer. Taste and add more salt, chili pepper, cayenne, as needed. This is entirely up to your taste buds!
Simmer for 30 minutes, if possible. Otherwise; serve it up and enjoy!
Note: If you like your chili more like soup, feel free to add a bit of water to thin it out.
Optional: garnish with grated cheddar cheese and or sour cream.
This recipe is easily doubled.