Hot Spinach And Artichoke Dip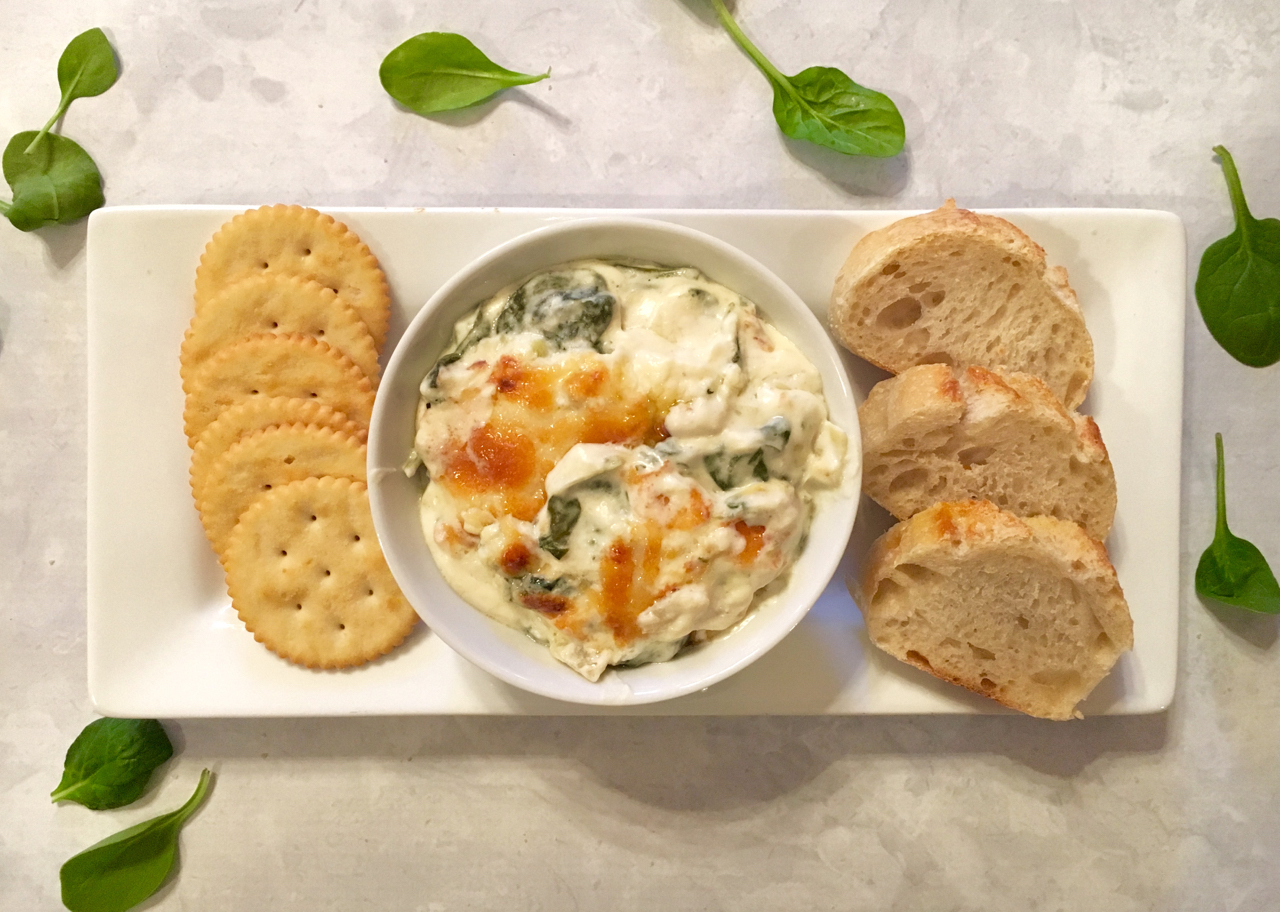 1 block (8 oz) organic cream cheese
½ cup organic sour cream
1 cup freshly grated Parmigiano-Reggiano cheese
½ cup Mozzarella cheese, freshly grated or shredded
1 jar (14 oz.) marinated artichokes, drained and chopped
1 cup steamed organic spinach
4 roasted garlic cloves, minced
Steam the spinach; set aside.
Drain and chop the artichoke hearts; set aside.
In a sauce pan, over medium heat, combine cream cheese, sour cream, Parmigiano-Reggiano cheese and Mozzeralla cheese (reserve a little for the top). Stir until the cream cheese softens and begins to melt.
Add in the artichokes and chopped roasted garlic cloves; stir to combine.
Add in the steamed spinach and stir to combine.
Transfer the mixture to a lightly greased casserole dish. Top with reserved Parmigiano-Reggiano and Mozzarella cheese. Cover with foil and bake at 350° for 20 minutes. Uncover and bake for another 10 minutes to brown the top layer of cheese.