Gluten Free Yogurt Cake Pan Pancakes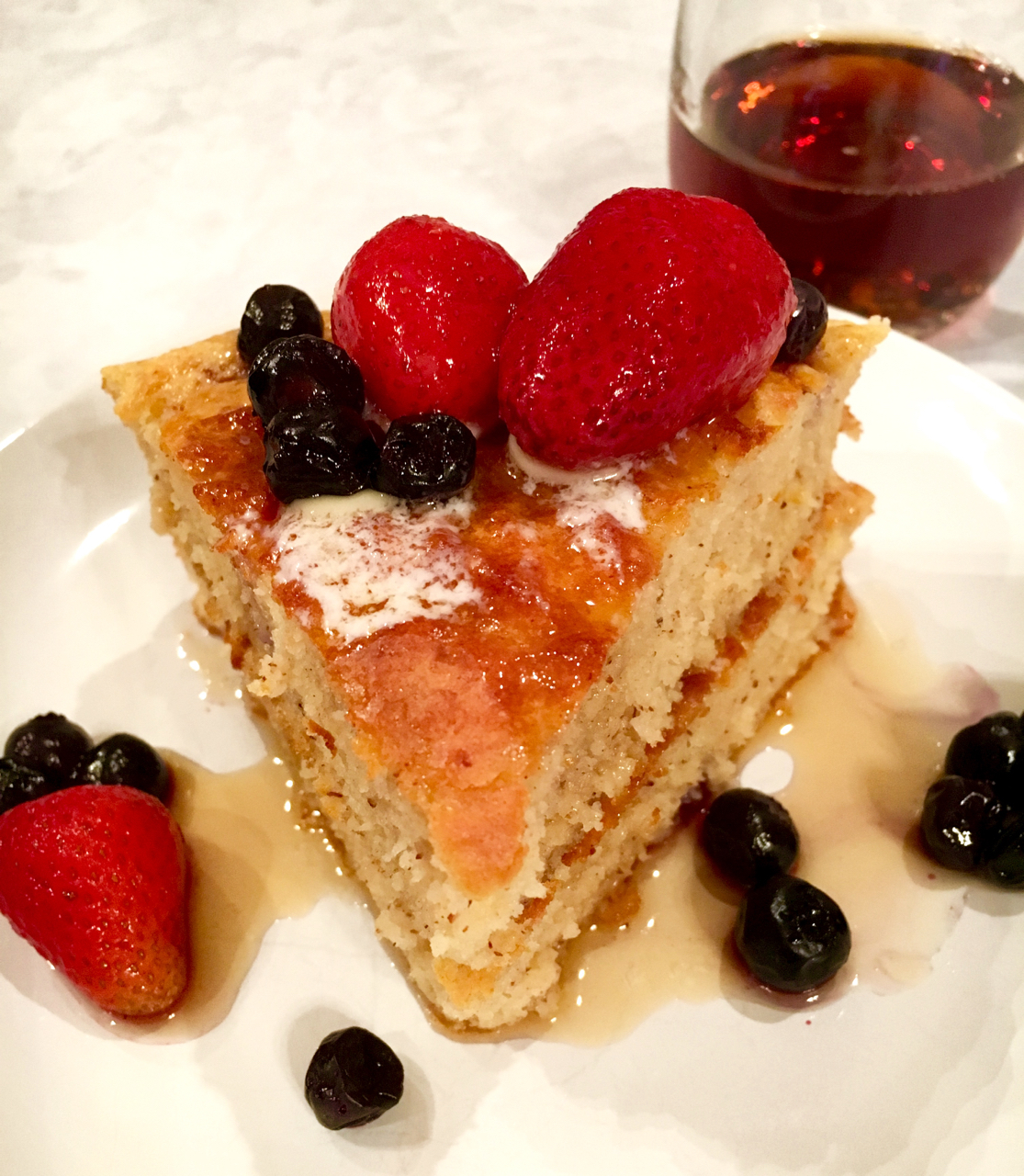 2 organic eggs
¾ cup almond milk
1 small container plain Greek yogurt (5.3 oz)
2 Tablespoons coconut oil, melted
Ground cinnamon
Salt
Grease a cake pan (8" or 9") with coconut oil. Set aside.
BATTER INSTRUCTIONS:
In a microwave-safe small bowl, melt 2 tablespoons of coconut oil. Set aside.
In a large mixing bowl, break and lightly scramble 2 eggs. To the eggs, add pancake mix and almond milk. Stir to combine.
Add in Greek yogurt, and a dash of salt and a few dashes of ground cinnamon. Stir to combine.
Pour in melted coconut oil and stir to combine.
Pour batter into greased cake pan. Bake at 350° for 30-35 minutes. Pancake should be golden on top with sides just pulling away from pan. Test center with a knife. If using an 8" cake pan, you may need a little longer in the oven to achieve a cooked center.
When done, remove from oven and let cool for 5 minutes before removing from cake pan.
Cut and serve in stacked wedges. Garnish with butter, maple syrup and fruit.