Easy DIY Harry Potter Candy Bark Recipe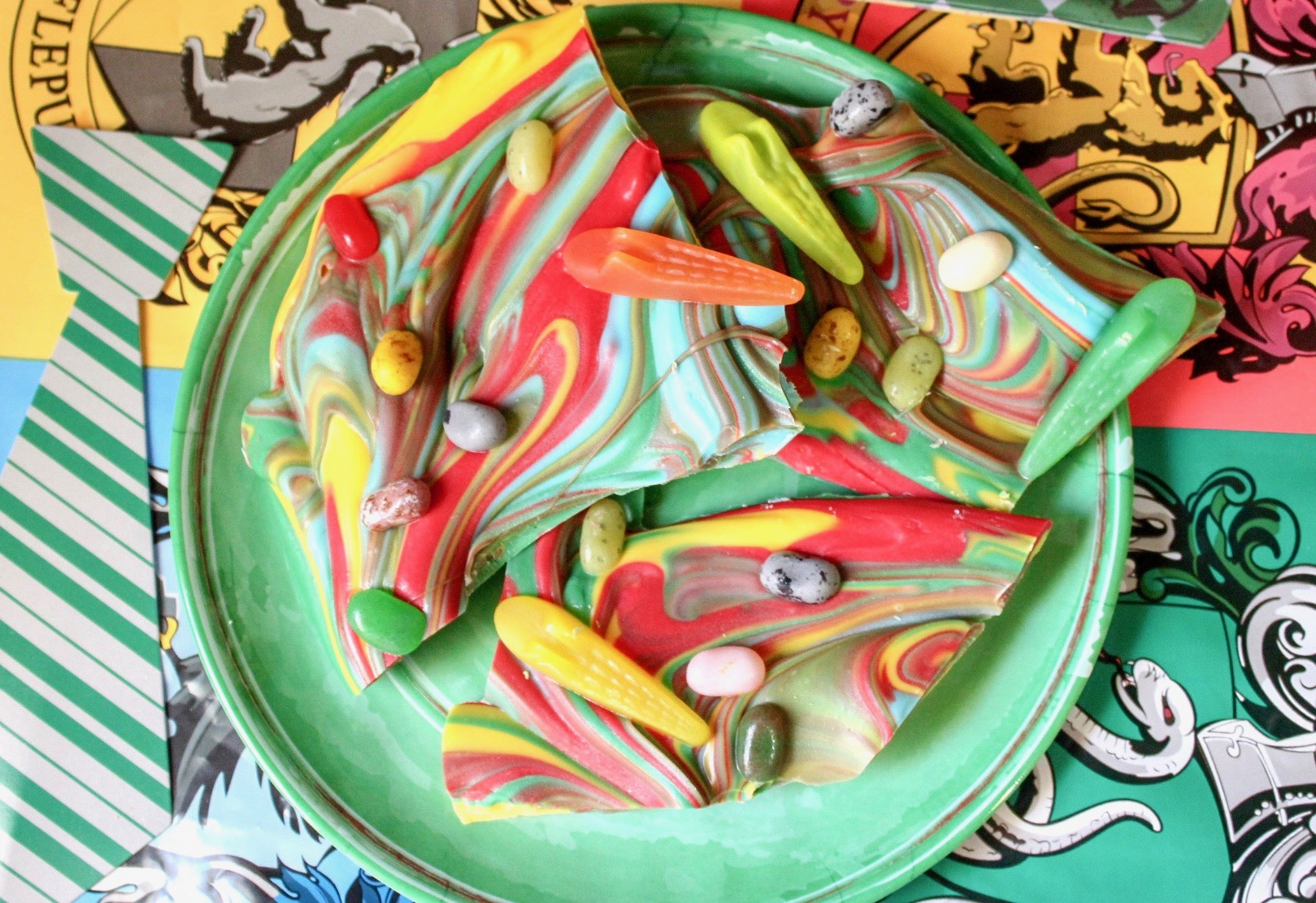 Line a 15 x 11 half sheet pan with parchment paper and set aside.
Melt each color of candy melts in microwave separately or with this Wilton Melting Pot.
Drop circles of the melted chocolate onto the lined sheet pan. Make sure to alternate so no like colors are next to each other. 
Use a knife to smooth out the chocolate and swirl together.
Top with the Harry Potter candy. 
Chill for 15 minutes.
Break into bite size pieces and enjoy!
**Bark can be stored in an airtight container in the refrigerator for up to one month.