Marinated Beef Kabobs With Veggies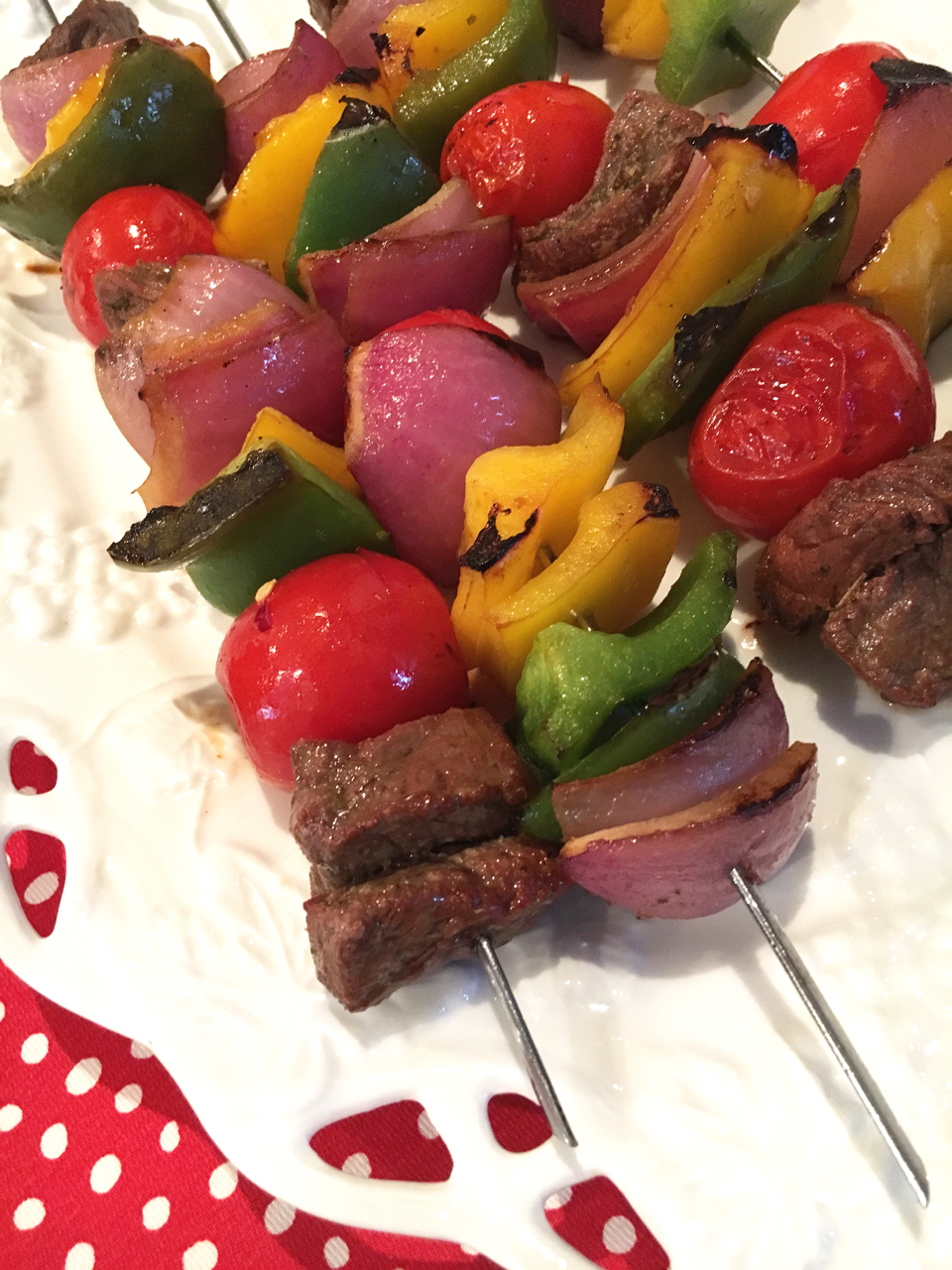 2 grass-feed steaks
1 large red onion
1 large green bell pepper
1 large yellow bell pepper
1 large orange bell pepper
6-8 Campari tomatoes
Marinade:
(Note: I use this marinade twice in this recipe, so you will need double the ingredient volume listed.)
⅓ cup gluten-free soy sauce
⅓ cup extra virgin olive oil
1 Tablespoon garlic powder
1 Tablespoon Italian seasoning blend
Stainless Steel BBQ Skewers (affiliate link)
Make marinade for the meat by whisking gluten-free soy sauce, olive oil, garlic powder and Italian seasoning blend together in a glass bowl. Set aside.
Cut steak into large chunks. Add steak chunks to marinade. Stir to combine and cover steak with marinade. Cover bowl tightly and marinate in refrigerator for at least 2 hours.
In another glass bowl, make marinade again for the veggies. Set aside.
Chop onions and bell peppers into large chunks. Add to marinade along with tomatoes. Toss to cover.
Line your grill pan(s) with foil.
When ready to skewer, alternate meat and veggies on each skewer and set on lined grill pans.
Grill over medium heat, using long-handled tongs to turn each skewer periodically to ensure even grilling on all sides.
Remove from heat and serve kabobs as individual skewers or remove from skewers to large plate and serve.