Roasted Olives With Feta And Lemon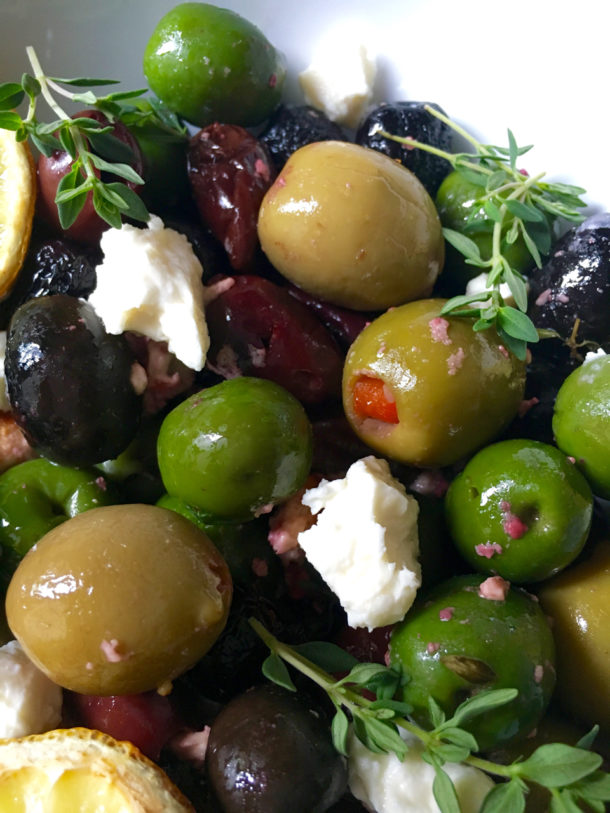 ½ cup pitted Green kalamata olives, drained
½ cup pitted black olives, drained
½ cup pimiento stuffed Spanish olives, drained
½ cup Castelvetrano olives, drained
½ cup feta cheese, large chunks or crumbles
¼ cup olive oil
juice of one lemon
splash of red wine
handful of fresh thyme sprigs
lemon slices for garnish
Preheat oven to 400°F.
In a casserole dish, combine olives and feta cheese. Drizzle with olive oil and lemon juice. Add splash of red wine. Garnish with a few fresh thyme sprigs and lemon slices.
Roast in oven for 30 minutes.
Remove from oven and let cool for 10 minutes before serving. Remove roasted thyme sprigs and replace with fresh thyme before serving.