Melon Ball Salad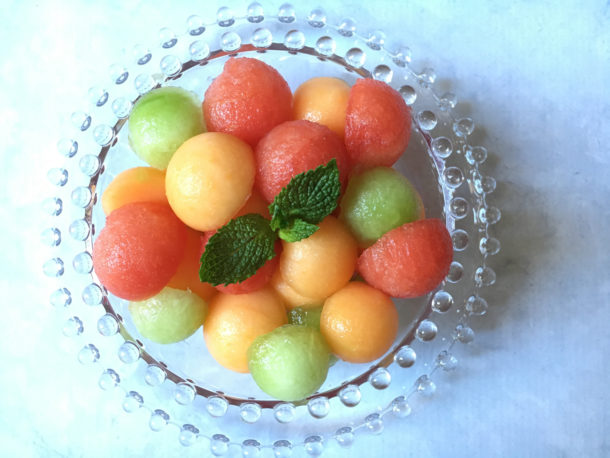 1 small seedless watermelon
1 cantaloupe
1 honey dew melon
Special utensil needed: melon baller
Cut each melon in half. Scoop out the seeds from the cantaloupe and honey dew.
Work around the perimeter of each melon as you scoop sections with the melon ball utensil.
After your first pass at scooping, reveal more melon by cutting away the section that you've already scooped. Try turning each melon half on its side and carefully vertically cut away the scooped sections revealing a new perimeter that's solid and scoop-able.
If not serving this salad immediately, carefully arrange the melon balls in your serving dish and refrigerate.
Optional Dressing
The juice of one lime and ¼ cup honey. Drizzle over salad and very carefully toss.