Marinated Pineapple Cilantro Chicken Kabobs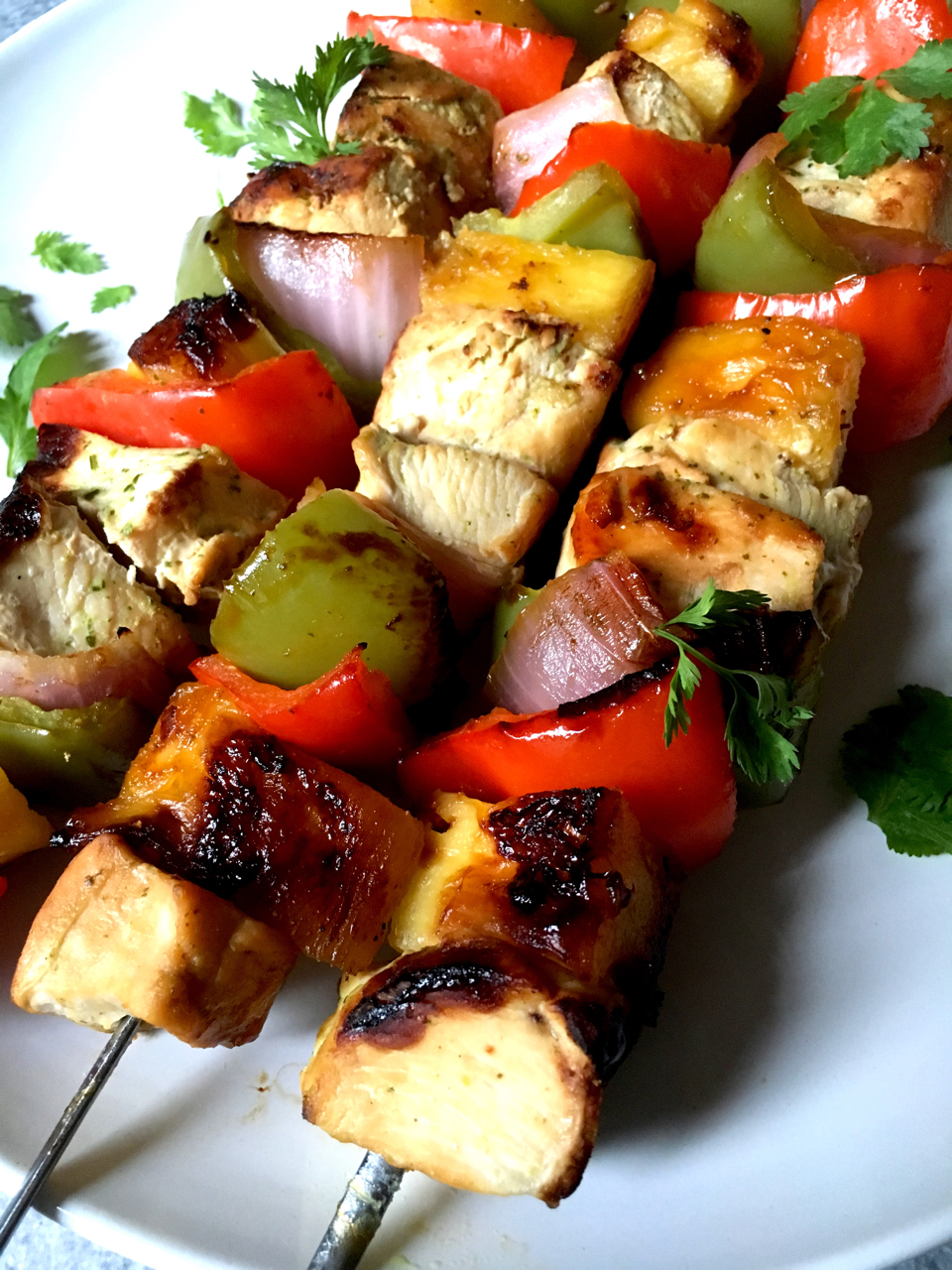 3 large boneless, skinless chicken breasts, cut into large chunks
1 large red onion
1 green bell pepper
1 red bell pepper
1 orange bell pepper
1 cup large pineapple chunks
Marinade:
⅓ cup gluten-free soy sauce
½ cup pineapple juice
¼ cup extra virgin olive oil
1 garlic clove OR 1 Tablespoon garlic powder
1 handful fresh cilantro leaves
Stainless Steel BBQ Skewers (affiliate link)
In blender, add all marinade ingredients, blend and pour ¾ of the marinade into a glass bowl. (Reserve remainder for veggies.) Add chicken chunks to marinade, stir to combine. Cover bowl and refrigerate for at least an hour.
For the veggies, cut peppers and onion into chunks large enough to fit on skewers. Toss veggies in a bowl with the pineapple chunks and drizzle them with the remaining marinade. Lightly toss, cover and refrigerate until ready to skewer.
Skewer the chicken, veggies and pineapples.
Line a grill pan with foil and set the skewers on that before placing on the grill.
Periodically turn your kabobs so you get a lovely char on all sides.
Garnish with fresh cilantro and serve.