Herb Butter Recipe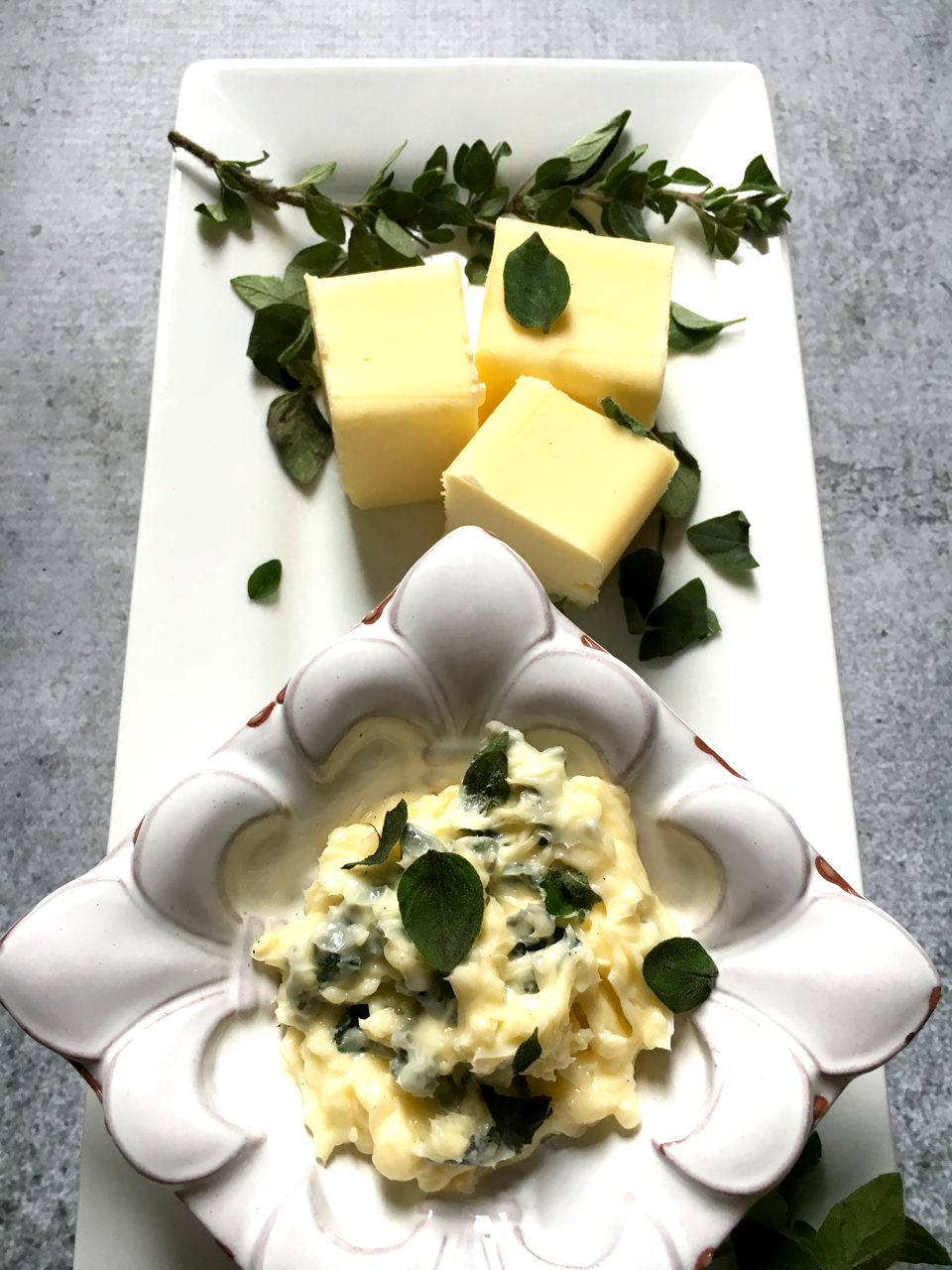 1 stick unsalted butter, softened at room temperature
¼ cup fresh oregano, chopped (or any herb or combination of herbs, such as thyme, rosemary, dill, basil, chives)
Pinch of sea salt
Add a stick of softened butter (room temperature) to a bowl and beat lightly by hand.
Once the butter has been stirred, add in your chopped herbs and stir to combine.
If using salted butter, you probably won't want to add any salt. However, if using unsalted butter, add pinch of sea salt.
Serve immediately or prepare butter for a stay in the fridge or freezer. If storing, put herb butter on a large piece of plastic wrap and shape it into a disc. Cover the disc tightly with the plastic wrap to seal it. Store in the fridge for up 7 days or in the freezer up to 2 months.