Melon Infused Detox Water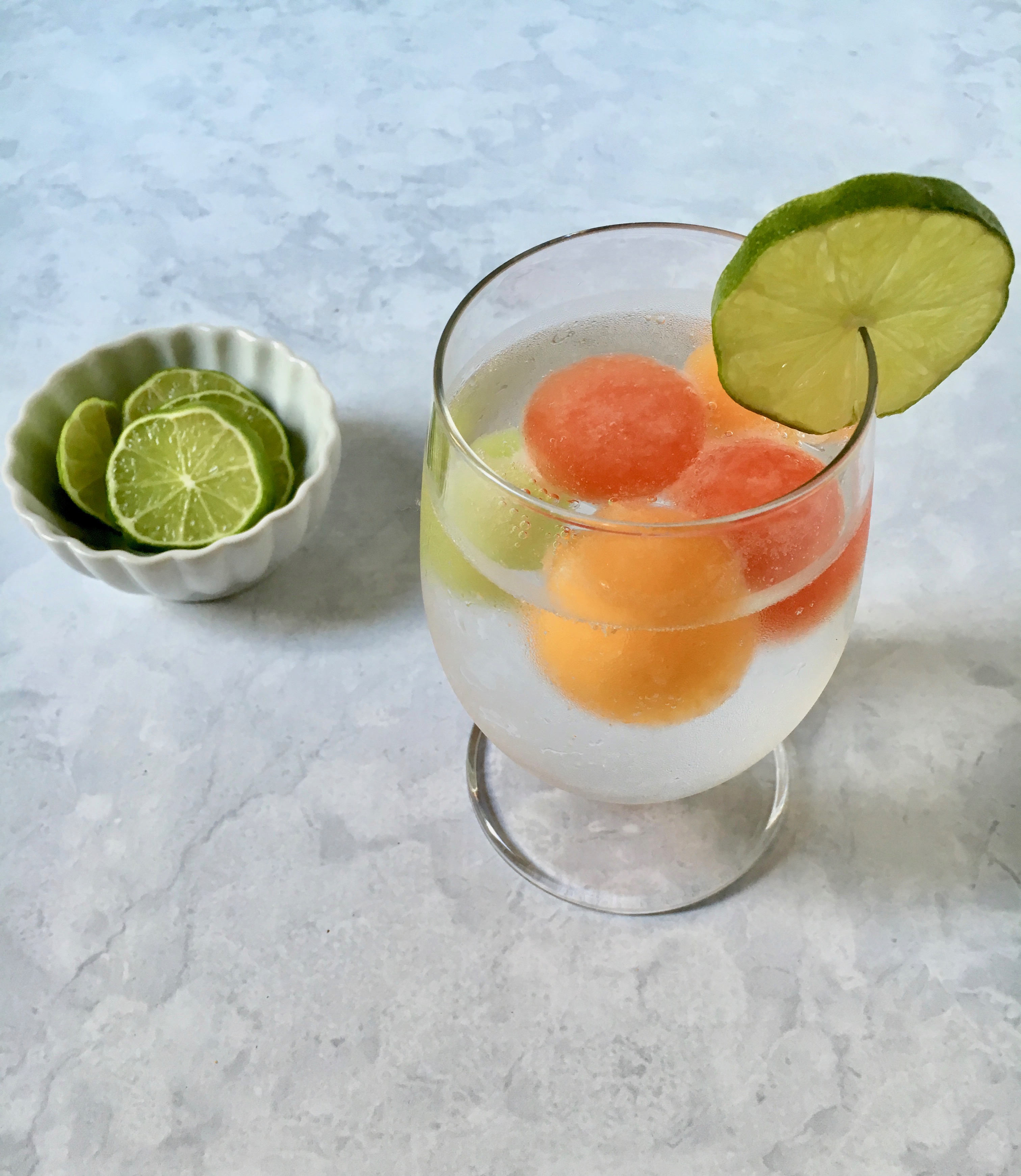 ½ cantaloupe, shaped into melon balls
¼ watermelon, shaped into melon balls
½ honeydew, shaped into melon balls
Juice of 1 lime
Lime slices for garnish
Flat or sparkling unflavored water
Cut each melon and scoop melon pieces into small balls using a melon baller.
Freeze melon balls.
When ready to assemble infused water, add a few frozen melon balls to either flat or sparkling unflavored water.
Squeeze a bit of lime juice in water and/or add a slice of lime for garnish.
Enjoy!