Grilled Corn On The Cob With Herb Butter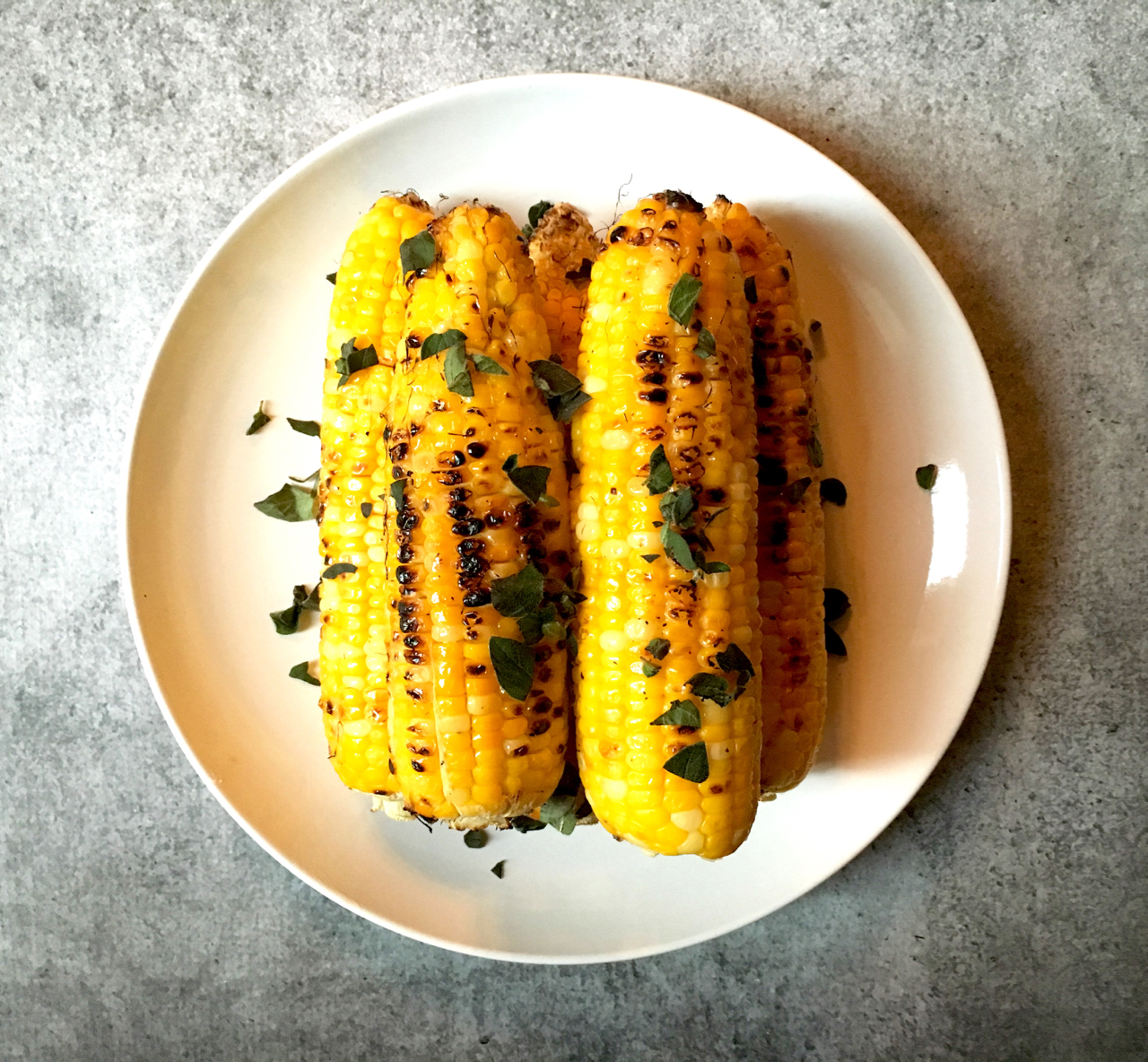 4 ears of corn, husked and rinsed
olive oil
salt
pepper
Other:
tin foil
Remove the husks from the corn and rinse well and remove any remaining corn silk.
Lay each ear of corn on separate sheets of tin foil, very lightly drizzle corn with olive oil and salt and pepper generously. Wrap each ear of corn securely, making sure the ends are closed tightly.
Place each wrapped ear of corn on a preheated grill. Turn flame down to medium. Grill for 15-20 minutes. Turn corn 2 or 3 times to make sure all sides get grilled.
To check on progress of corn, using long-handled tongs, remove an ear from the grill and carefully open the foil.
When corn is done, remove from grill and foil packs and serve immediately. I like to add an herb butter to the hot corn. Here's my recipe for herb butter.
How to cut corn off the cob
If you have leftover ears of corn, consider cutting the corn off the cob and freezing it for later use. You'll need two bowls - one large and one small. Place the small bowl upside down inside the larger bowl. Take a cooled ear of corn and place it upright on the small bowl. Holding the top of the corn with one hand, use a sharp knife to cut down the side of the cob. The corn will fall into the larger bowl. Turn the corn and continue slicing off all the corn. Repeat with remaining ears of corn. Place corn, divide if necessary, in quart-sized freezer bag and freeze for later use.