Creamed Corn Casserole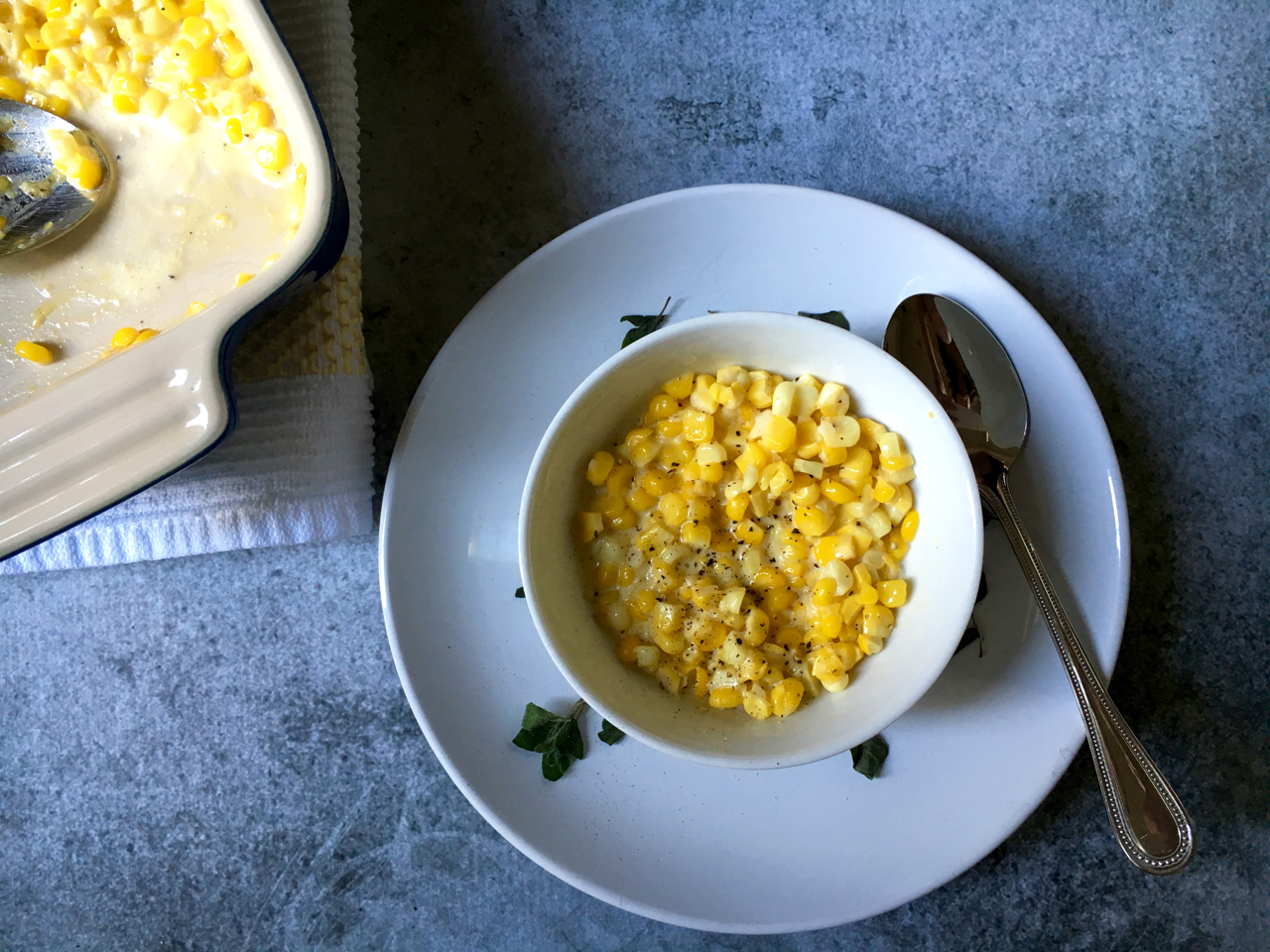 6 - 8 ears of corn, removed from husk
⅔ cup heavy cream
3 Tablespoons of butter, softened
½ teaspoon, salt
Pepper, to taste
Remove the corn from the husks, rinse and remove corn silks.
In a large, deep bowl, slice off the kernels of corn. With the dull side of the knife (or a regular dinner knife), press and scrape the cob all the way down to remove all the bits of kernel and creamy milk inside.
Add heavy cream, softened butter, salt and pepper, to taste; mix well. Pour mixture into a baking dish. Bake at 350Fº for 45 - 60 minutes or until thoroughly warmed through.