Easy Chicken Parmesan Bake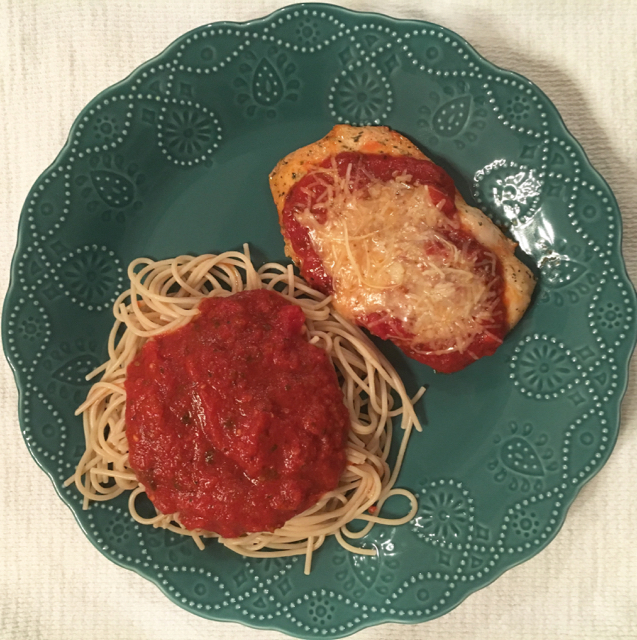 2 boneless, skinless chicken breasts
1 jar pasta sauce
½ cup freshly grated Parmesan cheese
½ Tablespoon olive oil
Salt
Garlic powder
Italian seasoning blend
Pasta of your choice: (spaghetti, angel hair, penne)
Other Optional Sides:
Salad
Italian Bread
Pre-heat oven to 350°.
Lightly oil casserole dish with olive oil.
Season (or marinate) chicken breasts with salt, garlic powder, and Italian seasoning blend and place in casserole dish.
Add several spoonfuls of pasta sauce on top of each chicken breast.
Add freshly grated Parmesan cheese on top of pasta on each chicken breast.
Cover casserole dish with foil and place in pre-heated 350° oven for 25-30 minutes, or until chicken is cooked through and cheese on top is melted.
While chicken is baking, cook and prepare your pasta and heat the remaining pasta sauce.
Optional: prepare your side salad and garlic toast.