Maple and Cinnamon Baked Pears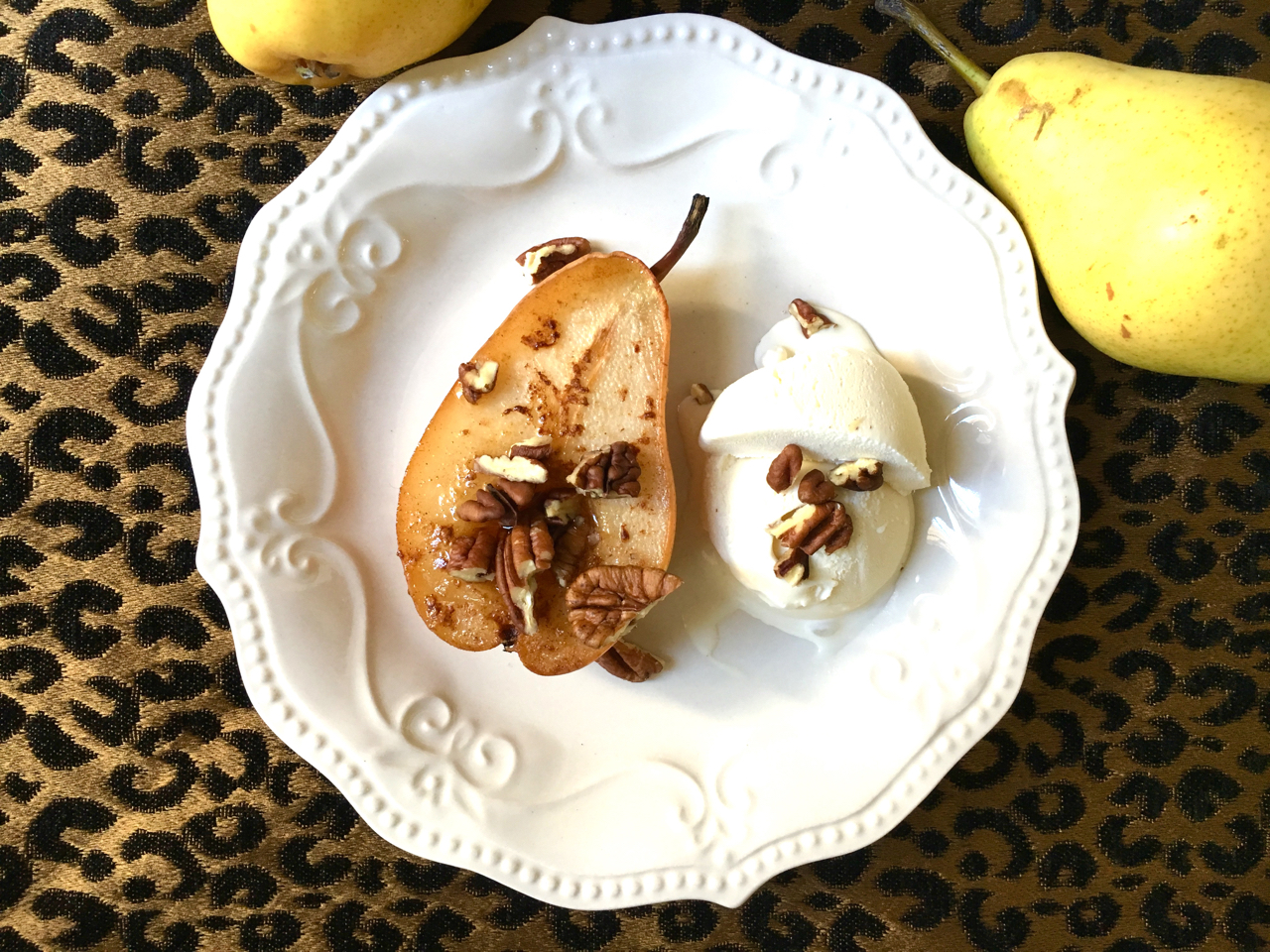 4 Bartlett pears
½ cup maple syrup
1 teaspoon vanilla extract
¼ teaspoon ground cinnamon
¼ teaspoon ginger
Optional toppings: chopped pecans or walnuts, a scoop of vanilla ice cream
Preheat oven to 375° F.
Optional: Line baking dish or baking sheet with parchment paper for easier cleanup.
Wash and dry your pears. Leave the skins on. Cut the pears lengthwise down the middle and using a melon baller or a small teaspoon, remove the core and seeds. Arrange pears, cut-side up, in a casserole dish or sheet pan.
Sprinkle the pears with ground cinnamon and ground ginger.
Add vanilla extract to maple syrup and stir to combine. Carefully spoon or pour the mixture over the pears, making sure to cover all the flesh.
Bake pears, uncovered for 25-30 minutes until tender and lightly browned around the edges.
Serve immediately, garnished with nuts and a side of vanilla ice cream.
Optional garnish: Chopped nuts; pecans or walnuts. Drizzle with any remaining syrup mixture from baking dish.
Note: Leftover pears will keep in the refrigerator, tightly sealed, for 2-3 days.