Autumn Roasted Vegetables With Feta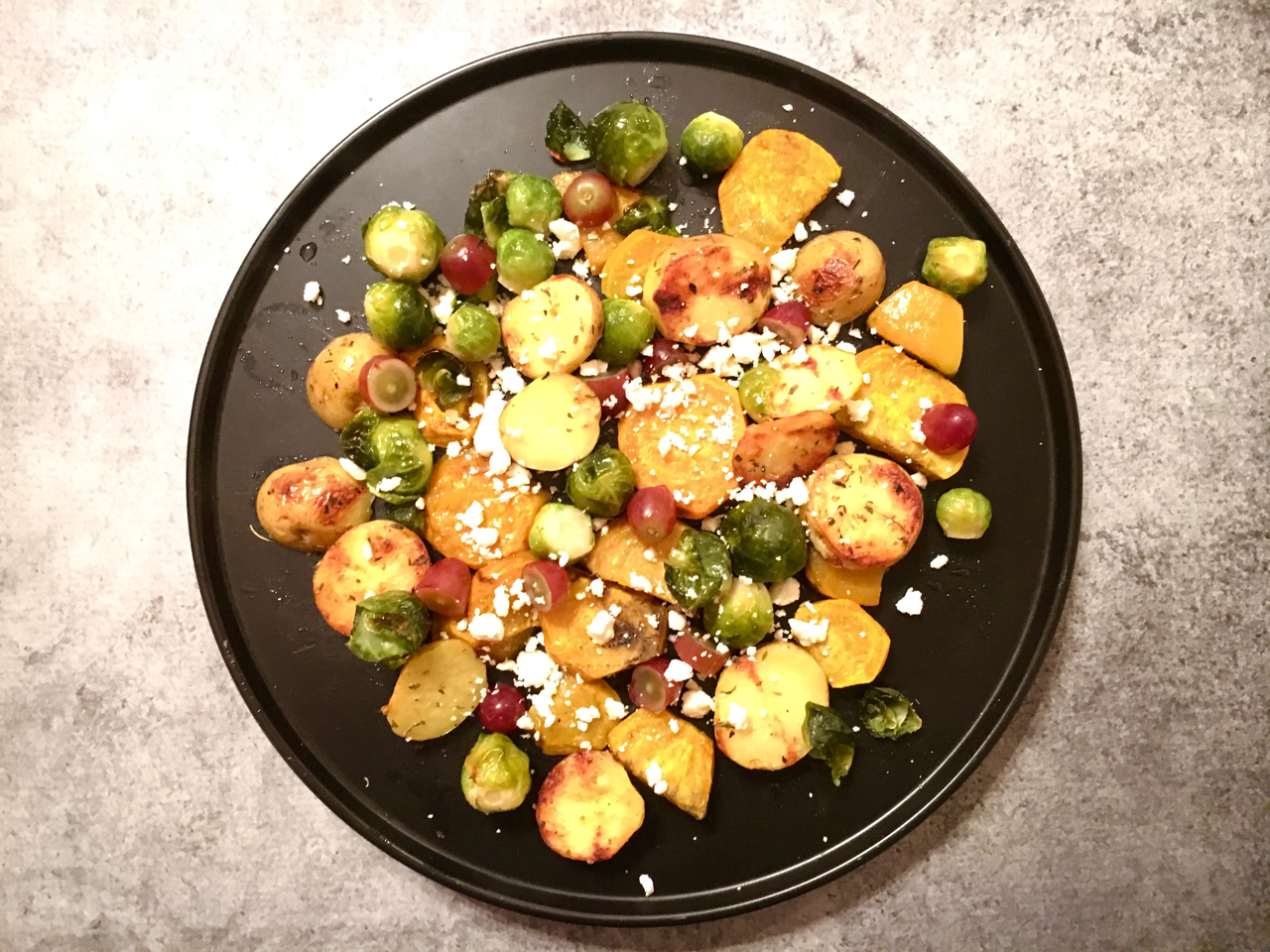 3-4 Golden beets, peeled and sliced
2 large potatoes, peeled and sliced
2 cups Brussels sprouts, stems cut and removed
½ cup feta cheese, crumbled
½ cup red grapes, cut in half
Extra virgin olive oil
Sea salt
Herbs, such as dried oregano and/or rosemary
Pre-heat oven to 375° F. Line large roasting pan with foil. Set aside.


Peel beets and potatoes and slice them. Cut off the tips of the Brussels sprouts and cut in half length-wise if the sprouts are large; leave them whole if they're small.


Put the vegetables on the prepared roasting pan; spread out evenly.


Salt the veggies and drizzle them with olive oil. Toss them bit, either by hand or with a large spoon, making sure all the veggies are covered with oil.


Lastly, season them with some herbs, such as oregano and/or rosemary.


Roast in the oven for approximately 40 minutes or until veggies are at your tenderness preference.


Remove from oven and garnish with crumbled feta cheese and red grapes for a touch of sweetness.