Skillet Chicken Fajitas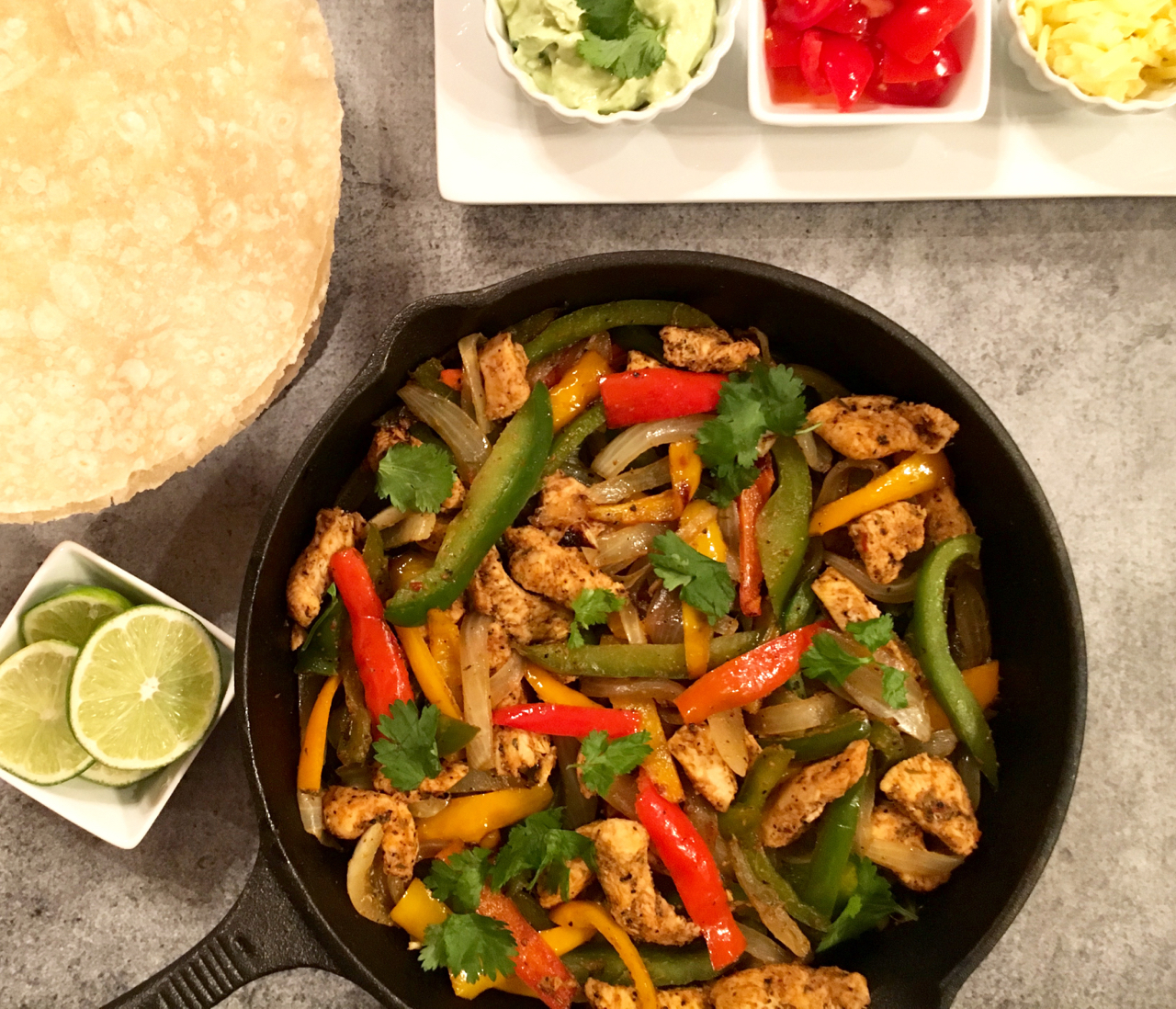 FAJITAS:
2 boneless, skinless chicken breasts, sliced into strips
3 limes, juiced
1 Tablespoon olive oil
3 bells peppers (green, yellow, orange, and/or red), sliced
1 large white onion, sliced
½ tsp. chili powder
½ tsp. garlic powder
½ tsp. ground pepper
¼ tsp. salt
pinch of cayenne pepper powder
flour tortillas
GARNISHES:
Cheese
Salsa
Cilantro
For the marinade, add lime juice, olive oil, chili powder, garlic powder, pepper, salt, and cayenne pepper to a glass bowl and stir to combine. Set aside.
Slice two chicken breasts into thin strips, and add to marinade bowl. Stir to coat all the pieces, cover and place it in the fridge to marinate for at least 1 hour.
Slice peppers and onions. Set aside.
Prepare sides/garnishes.
When ready to cook chicken, heat cast iron skillet to medium-high heat and add chicken and any remaining marinade. Cook until chicken is done; remove chicken from skillet and cover with foil to keep warm.
Add veggies to the skillet and cook until almost tender. Add chicken back in and cook for a few minutes until veggies are tender.
Remove from heat and serve immediately with warm flour tortillas and side items.