This creamy avocado and cilantro dip makes a wonderful faux guacamole dip because it's creamy and not too harsh. There are no raw onions or raw garlic to contend with, no tomatoes to chop, so it's the perfect substitute if you're short on time or ingredients. You can throw this together very quickly and season it to fit your taste.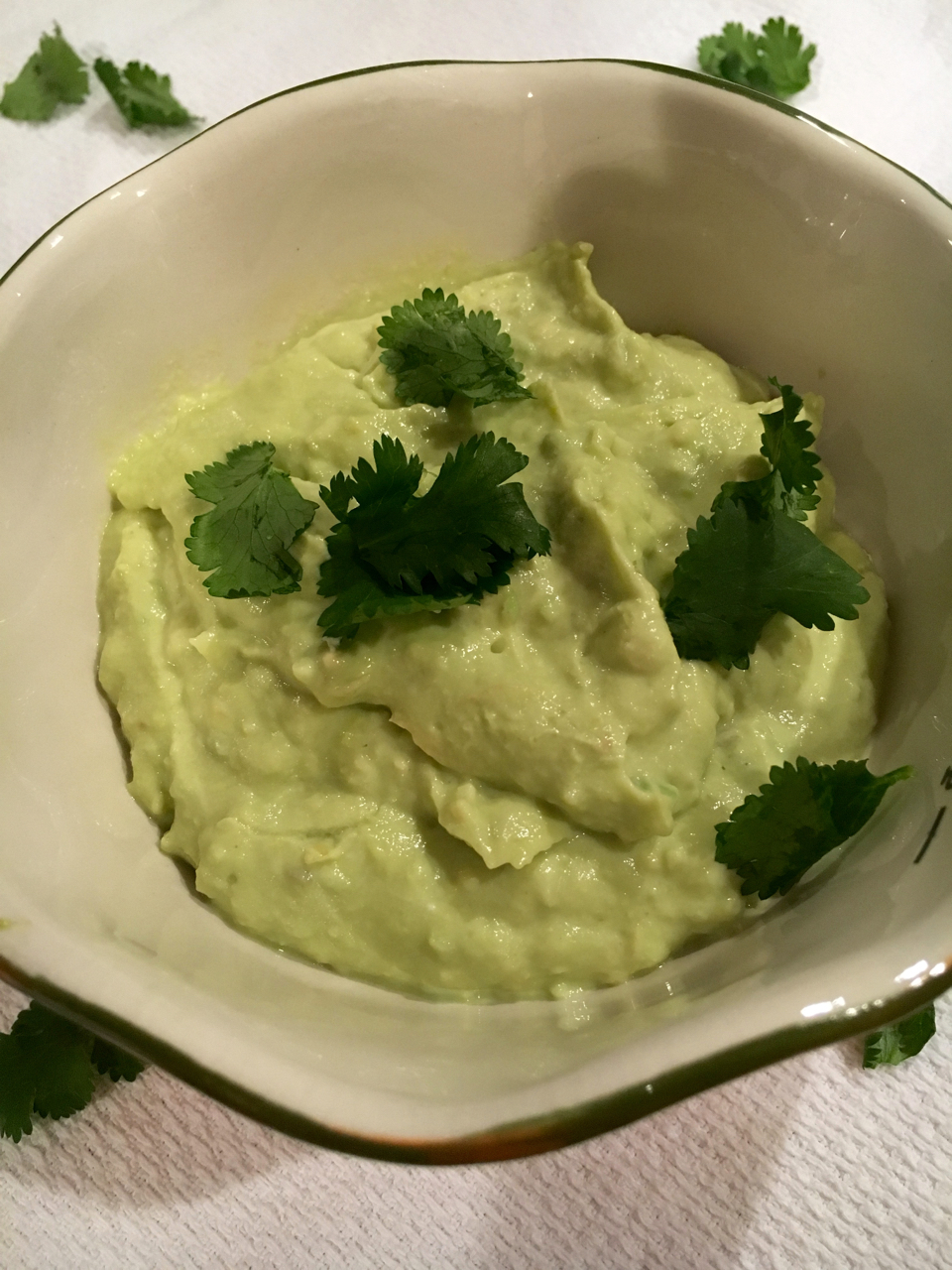 To put this together, I used two organic ripe avocados, cut in half and pitted. Sometimes you get the perfect avocado, like below. Beautiful!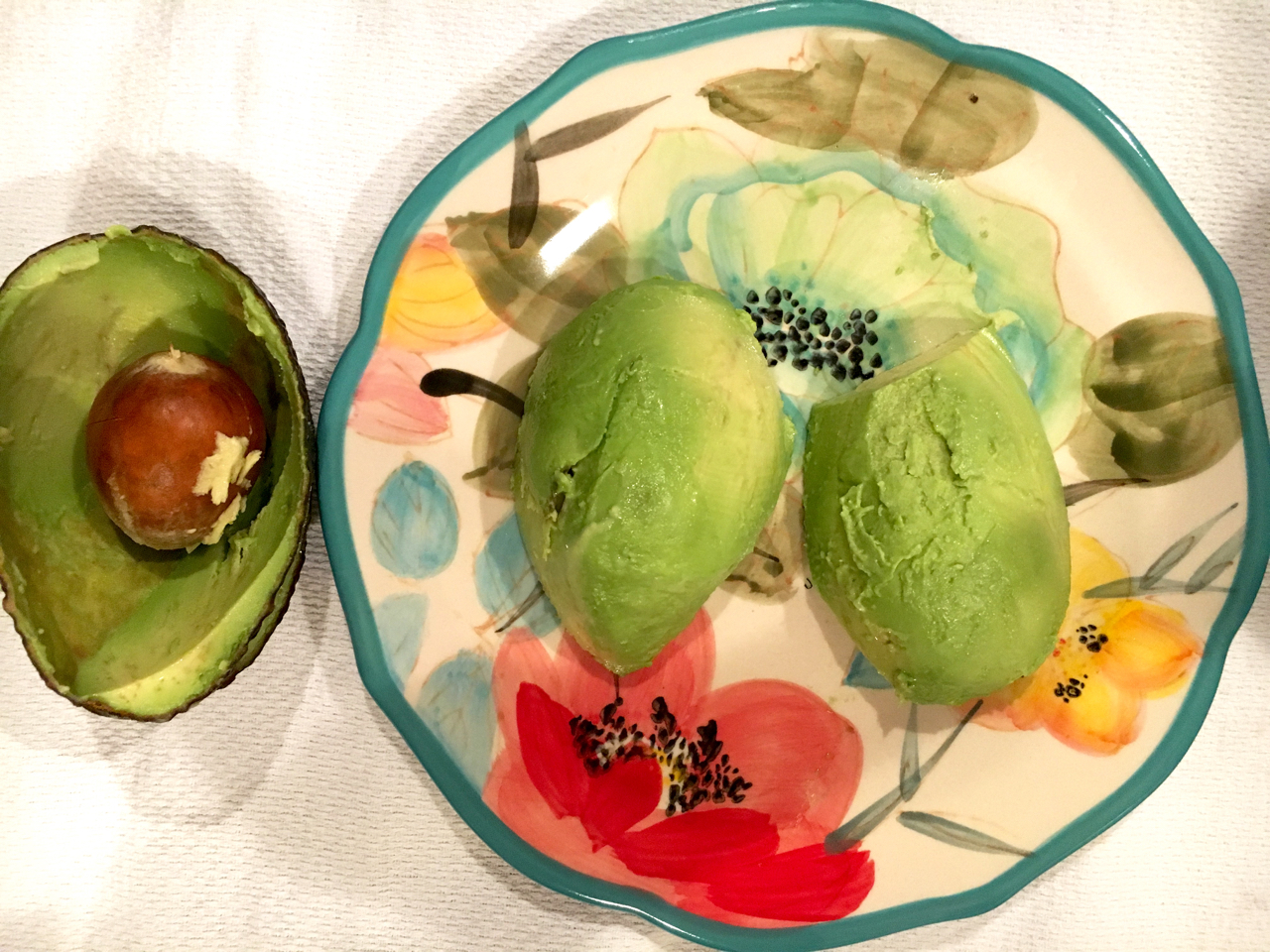 Chop the avocados, put them in a bowl and mash and stir with a fork. I added sea salt and organic garlic powder, to taste. I also added about 1/2 cup of organic sour cream. Again, you can add more or less, depending on how creamy you want your dip.

And finally, I added about 1/4 cup of organic cilantro and stirred that in. I love cilantro. Sigh.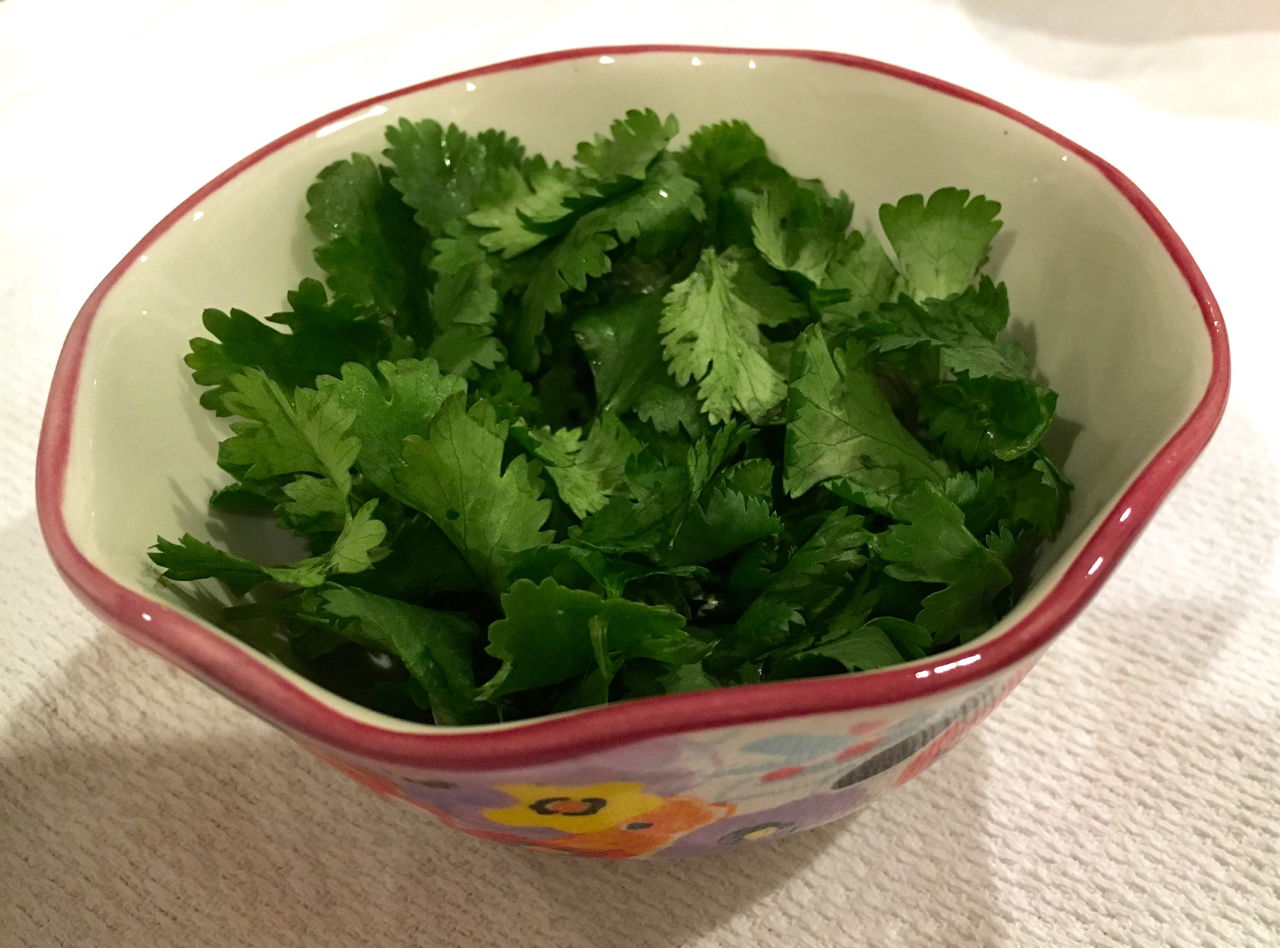 You can eat this dip immediately, or chill for a few hours, if you have time. I find the flavors intensify if you let it chill for a bit. Either way, serve this up in place of guacamole or as a dip for chips, crackers, or veggies.