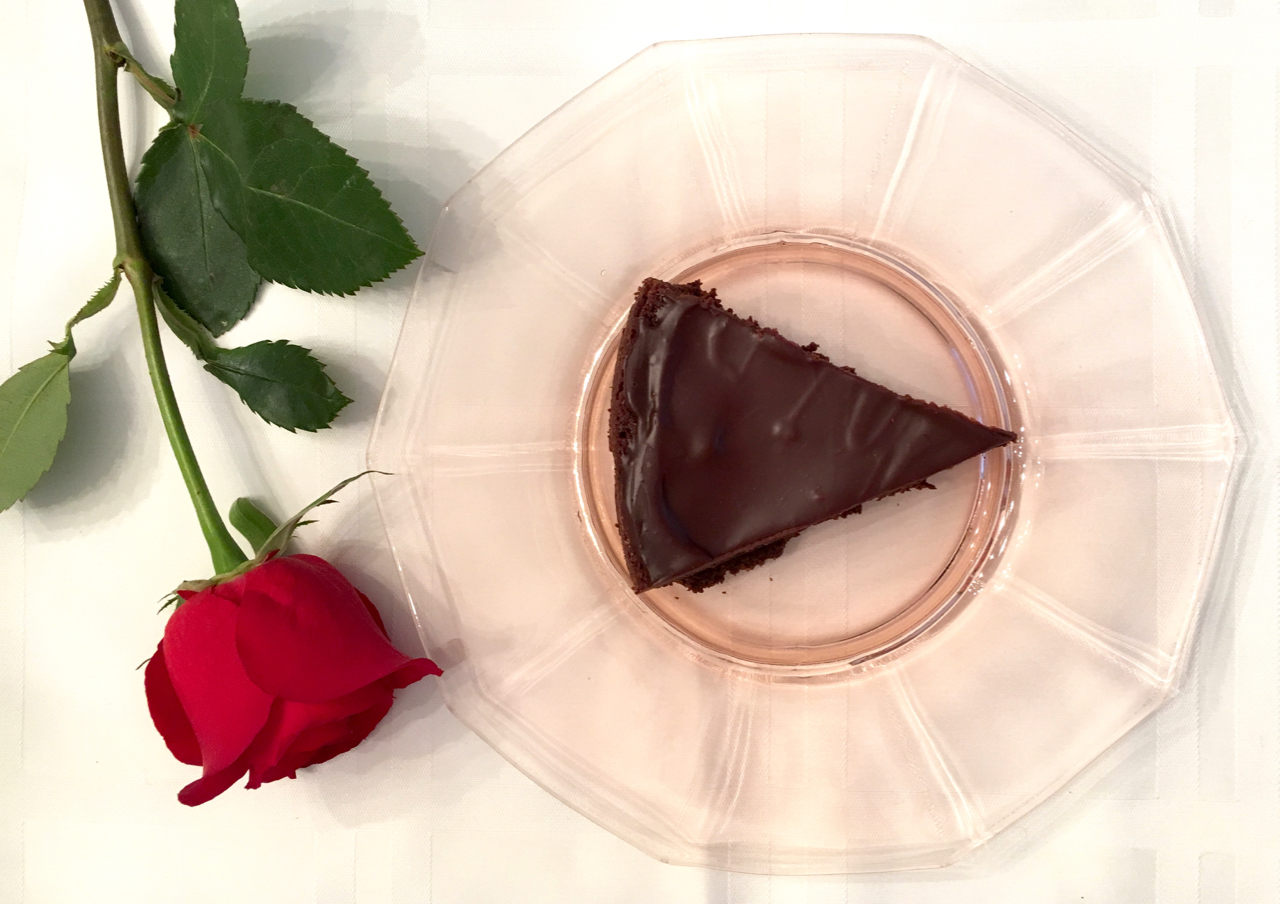 You can whip up this flourless chocolate cake with ganache glaze in one bowl ~ no need for a mixer! This cake is dense and rich – perfect for chocolate lovers. Bonus: it's easy!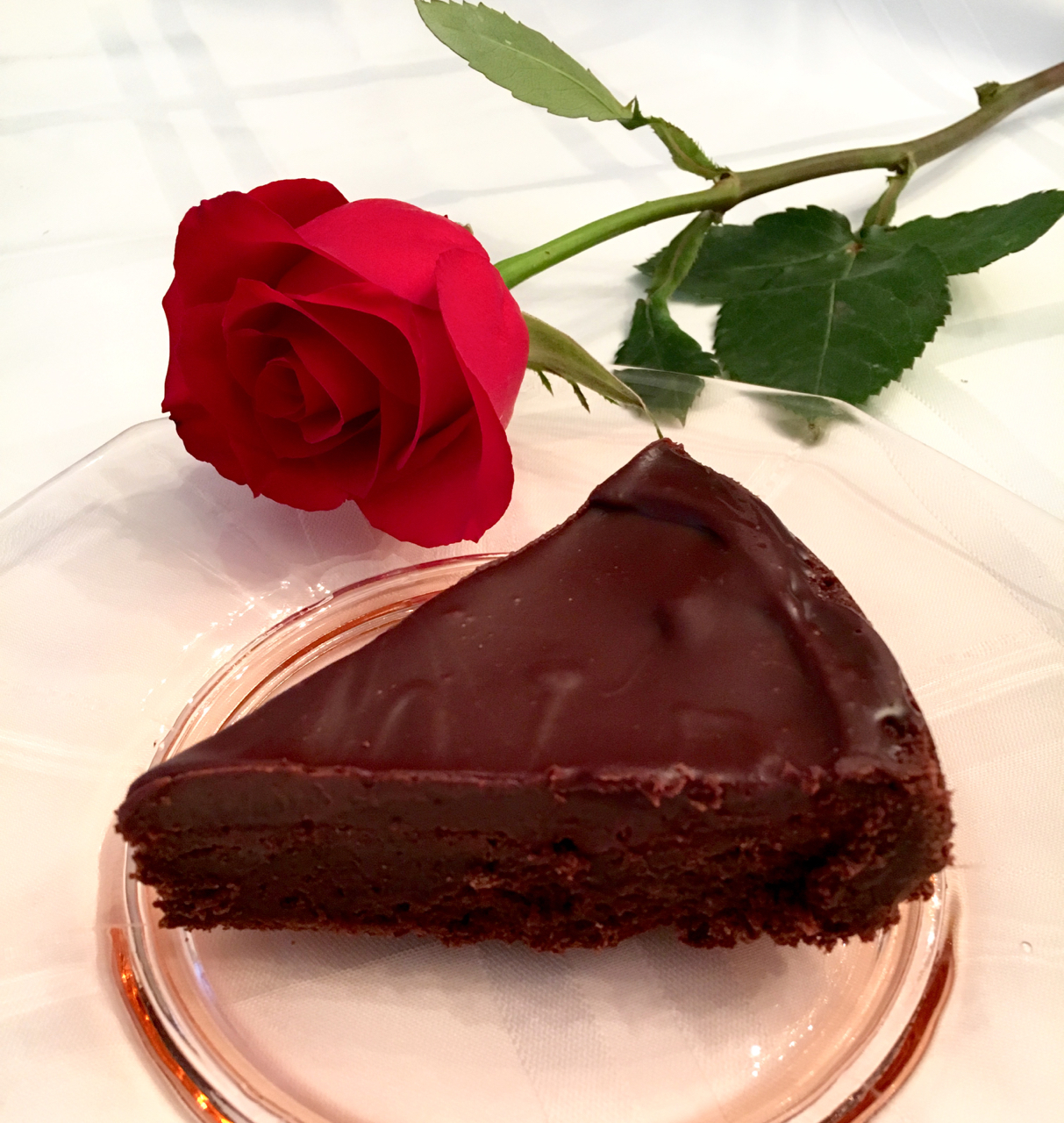 Here's what I used to put it together: bittersweet chocolate chips, organic butter, organic eggs, vanilla extract, organic sugar, sea salt, unsweetened cocoa powder, organic ground cinnamon, decaf instant coffee, organic cream (for the ganache).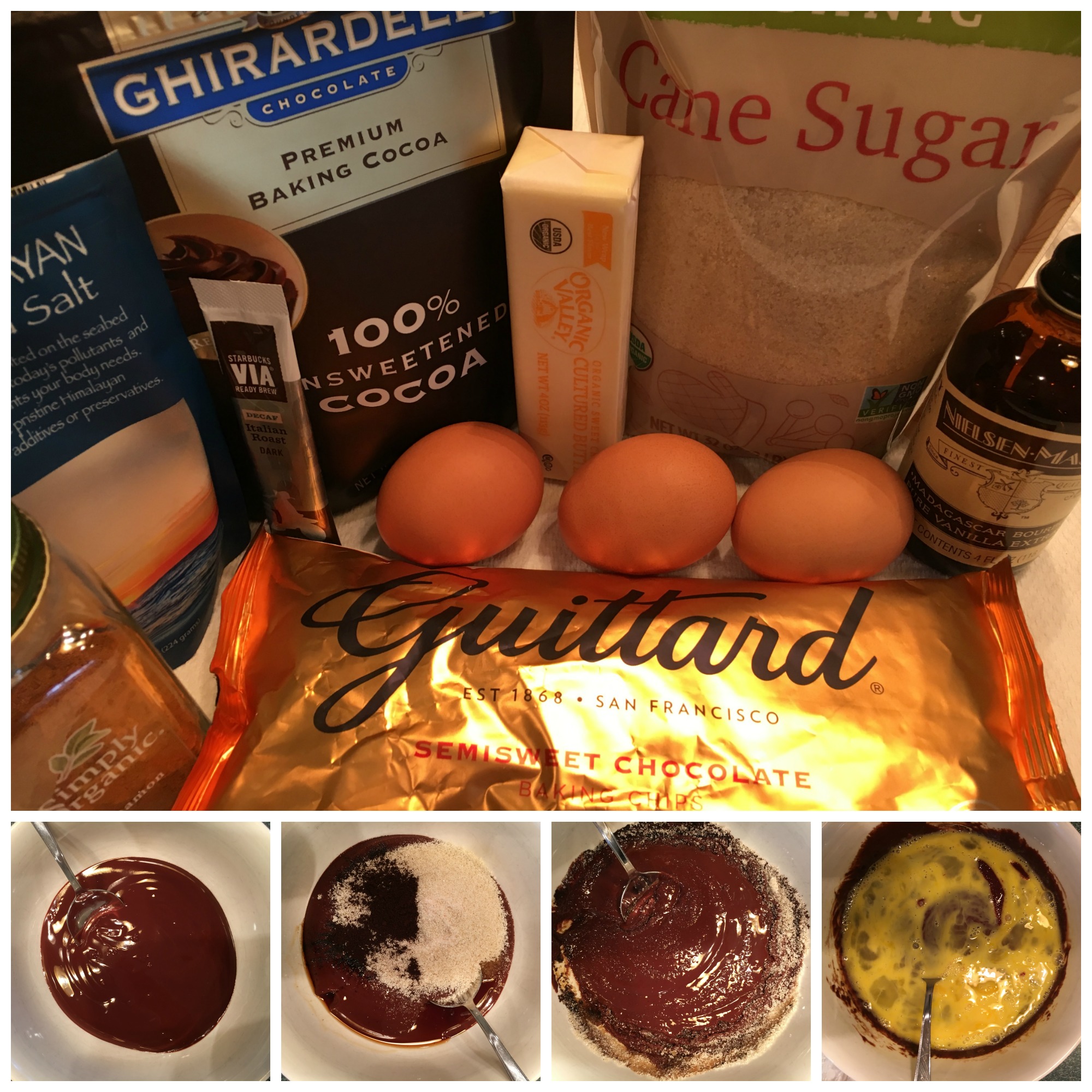 Mixing it is quick. Melt butter and chocolate chips first, then add in sugar, vanilla, salt, cinnamon, coffee powder and stir. Finally, add in eggs and cocoa powder and stir to combine. Pour it in a buttered cake pan and bake. Done! Well, almost…

Once it comes out of the oven, invert it and let it cool completely before adding the ganache to the top. Once ganache is added, it needs to go in the refrigerator for about 4-6 hours, overnight if possible. This cake is actually better the next day because the ganache has had a chance to settle.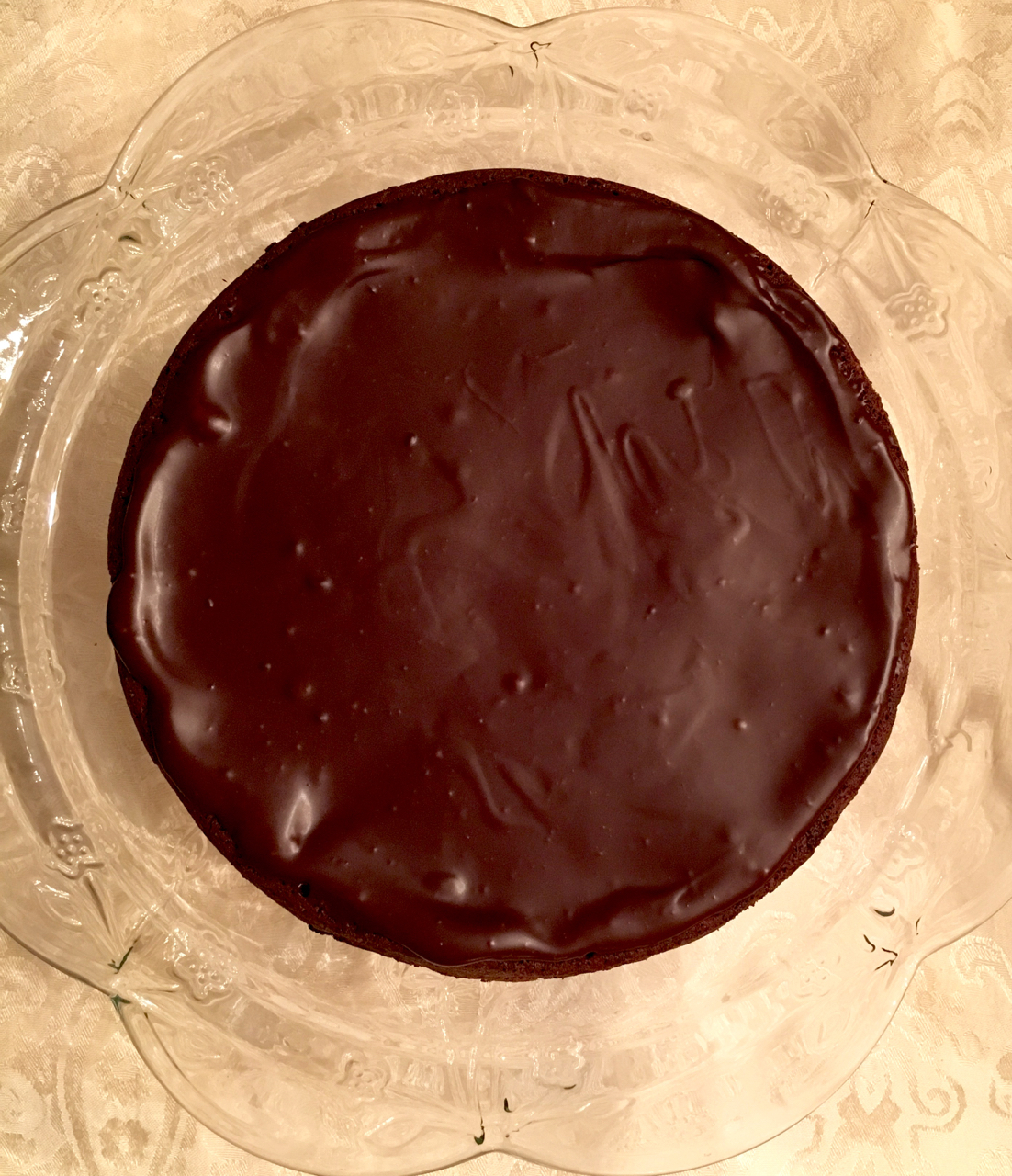 I like to glaze just the top of the cake. It is totally rich, so glazing the sides isn't really necessary. Plus, it's just a little less messy this way.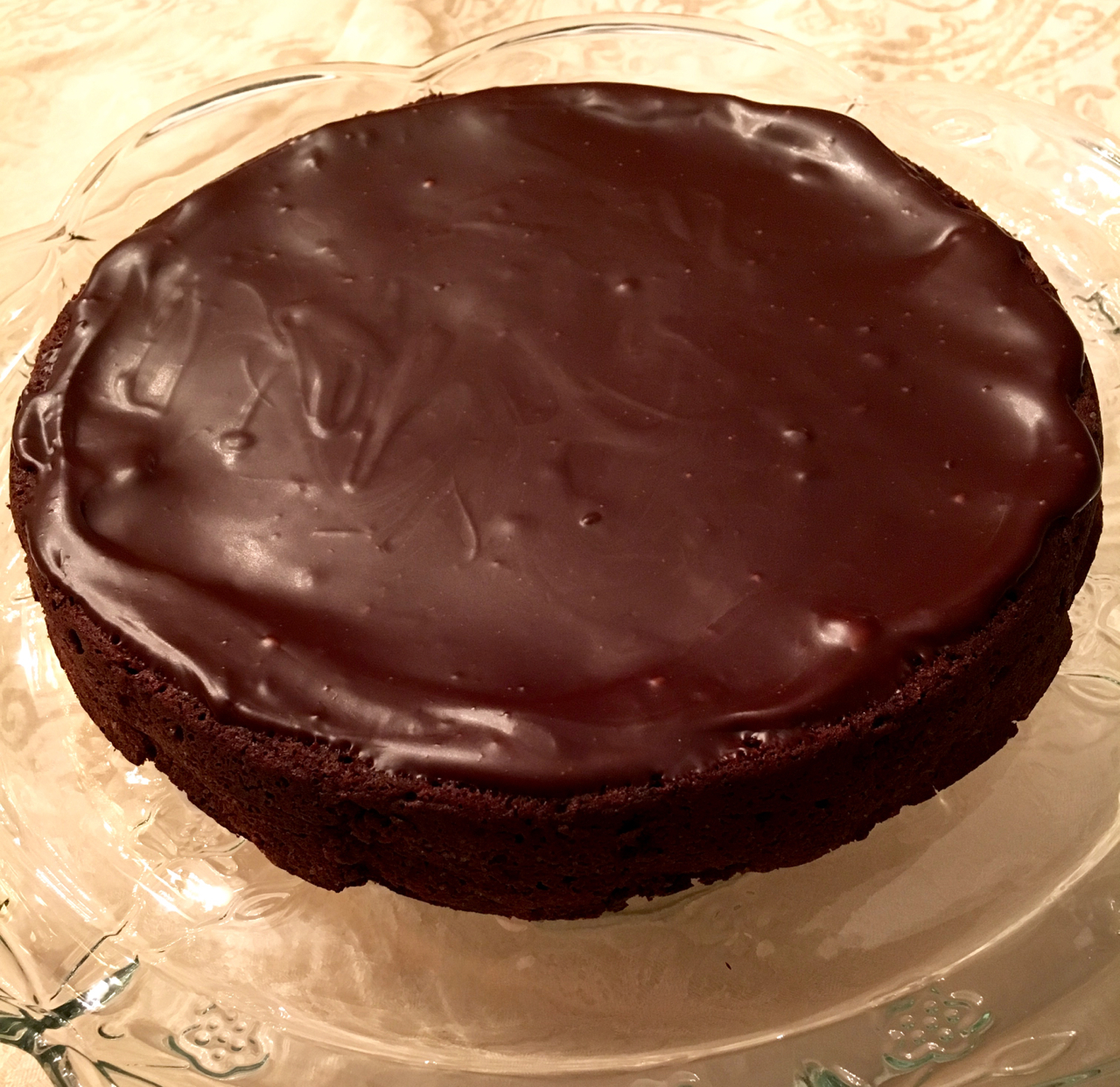 You can see how thick the ganache is here: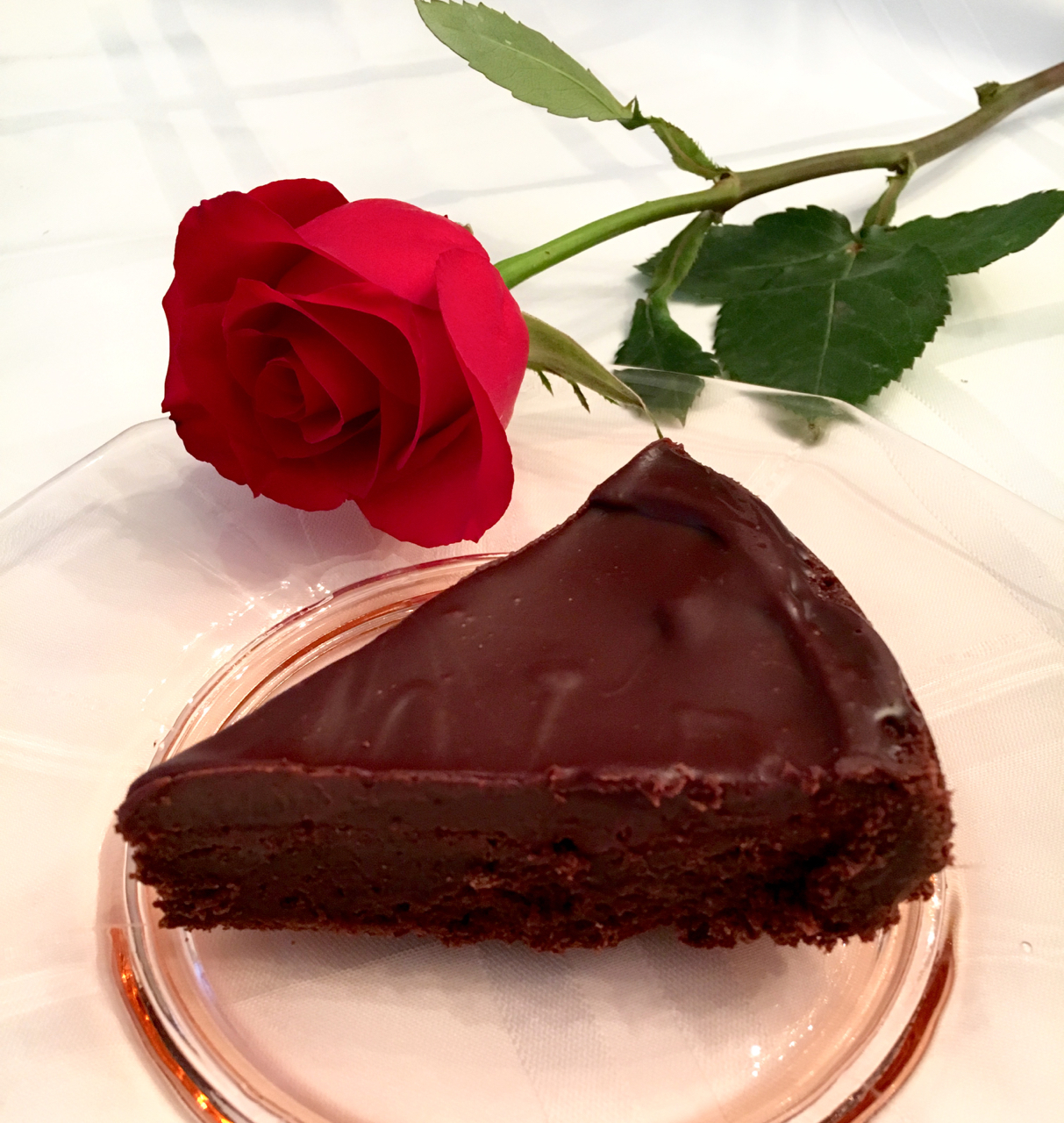 Another way to consume this amazing cake is to slice a small piece and warm it in the microwave just until the ganache starts to melt. I do this in about 20 second increments, checking to see if it's warm enough. Don't leave it in too long! Then I add a scoop or two of vanilla ice cream to the bowl. Heaven!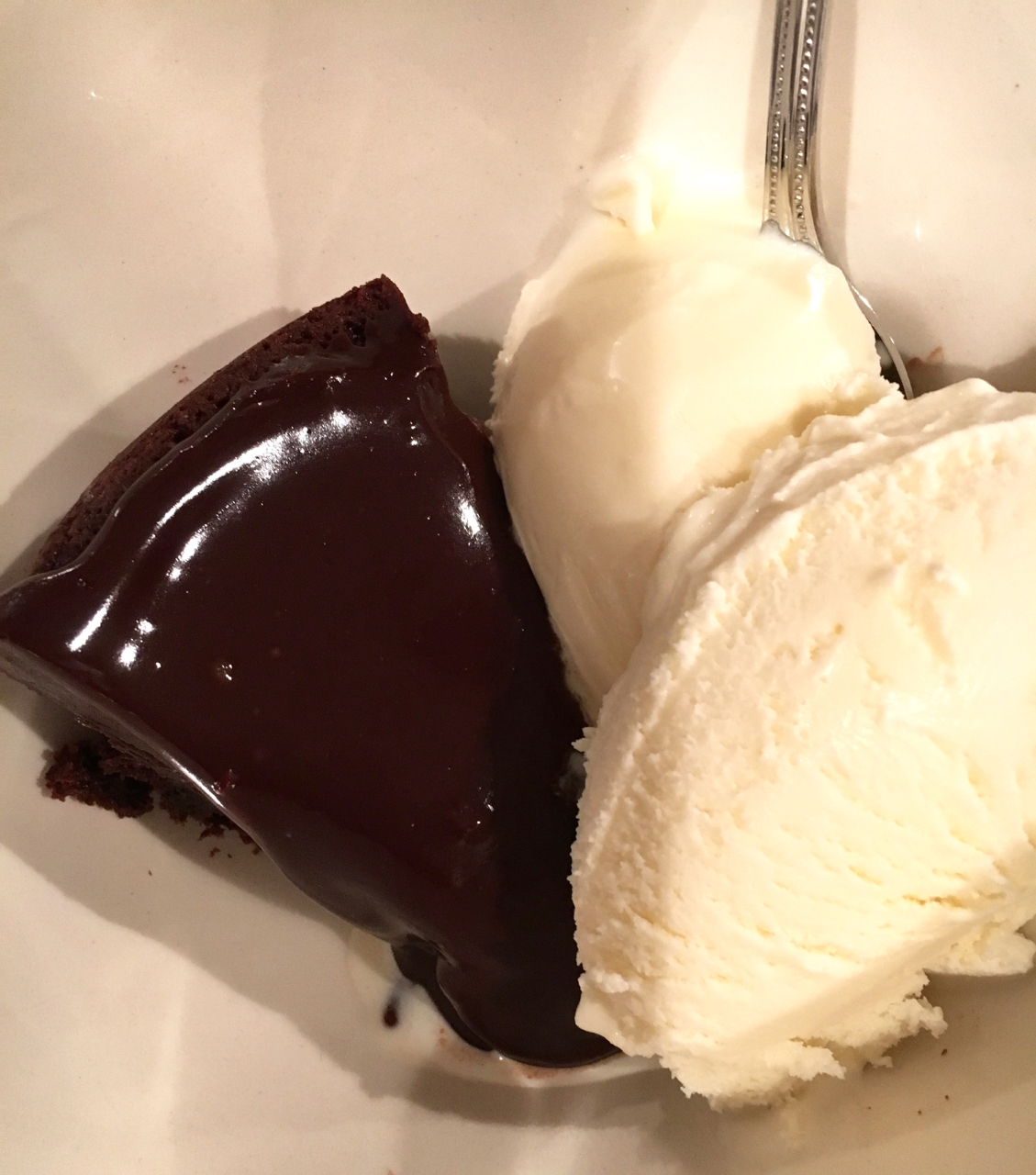 Decadent ~ any way you choose to consume it!