Only need a half batch of cookies? Try this easy gooey one bowl gluten-free chocolate chip cookie batter recipe!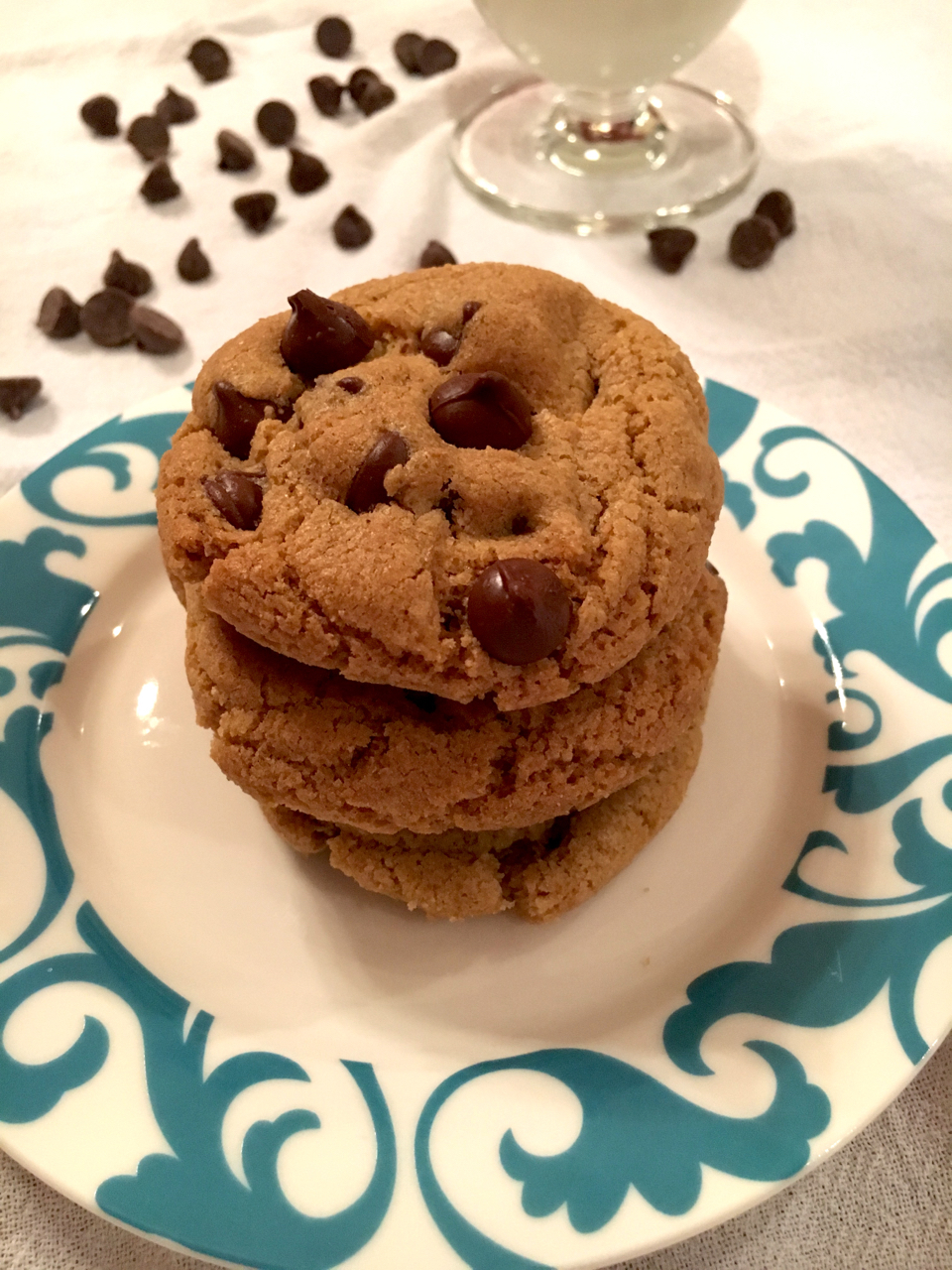 Note: This post contains Amazon affiliate links.
This one bowl gluten free chocolate chip cookie recipe is so easy and I love that it's half-batch. I adapted this recipe from Chelsea's Messy Apron and made it gluten free. Also, Chelsea shared her secret for making thick, gooey cookies. Hint: stacking. Amazing! Thanks, Chelsea!
Here's the process I followed:
I semi-melted organic, salted butter in the microwave. You want somewhere between softened and fully melted for this recipe. Add that to a medium-sized mixing bowl with the organic brown and white sugars and vanilla extract. Stir with a large spoon until combined and smooth. Then add in the egg yolk. Mix until combined.
To make this gluten free, I used Bob's Red Mill Gluten Free 1-to-1 Baking Flour. Add the gluten free flour and baking soda to the wet ingredients and mix well until dough forms. The dough should pull away from your bowl. If not, just add a little bit more flour until it does.

Stir in the chocolate chips. You could also add in nuts, if desired. Next batch I make, I'll add in some walnuts, for the nut lover in the house. 😉 Oh, reserve some chocolate chips for the end result – this will help the cookies showcase the chips on the top of the cookies. You'll add them to the tops of the dough prior to baking.
Gaze longingly at the dough, cover it,  and put it in the refrigerator to chill for at least 30 minutes; longer if you can. This is crucial! Trust.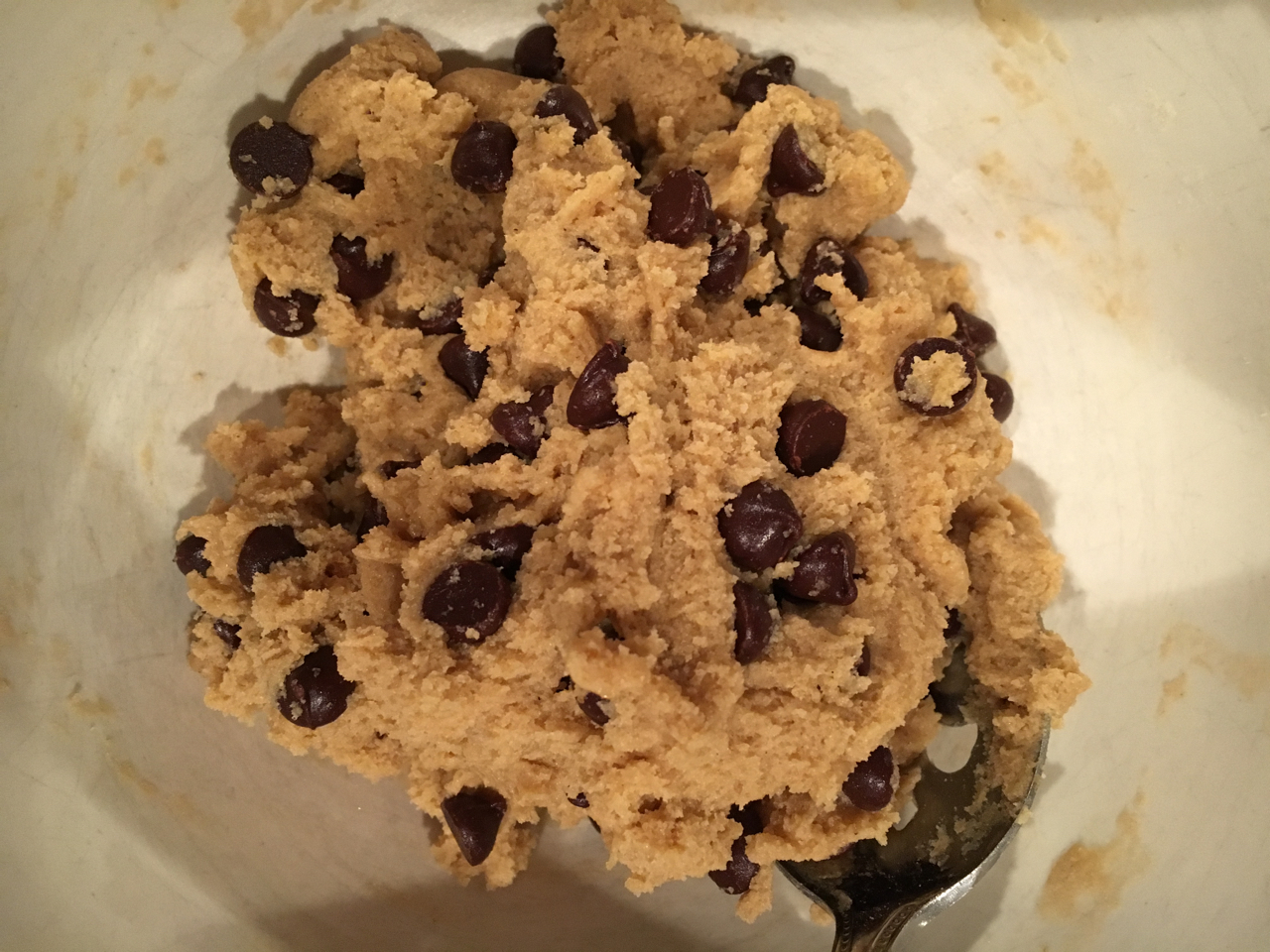 Once dough is chilled, you're ready to roll. Literally.
Pre-heat your oven to 325 and line your cookie sheets with parchment paper.
For each cookie, roll two small balls of dough and stack on top of each other, vertically.  Mesh them down just enough (do not flatten!) so that they adhere together. Secret: this is how you get the thick cookie with the gooey center and crisp outer edges! The lower dough ball will cook first leaving the upper ball a little more soft. It totally works!
Do this for each cookie. Take those extra chocolate chips and carefully add a few to the top of each cookie. Press them down just a bit so they stay on the dough while baking.
Bake for 9-12 minutes or until lightly golden on top. Under-baking will yield a softer cookie. Let the cookies rest on the cookie sheet for a few minutes before removing to a cooling rack.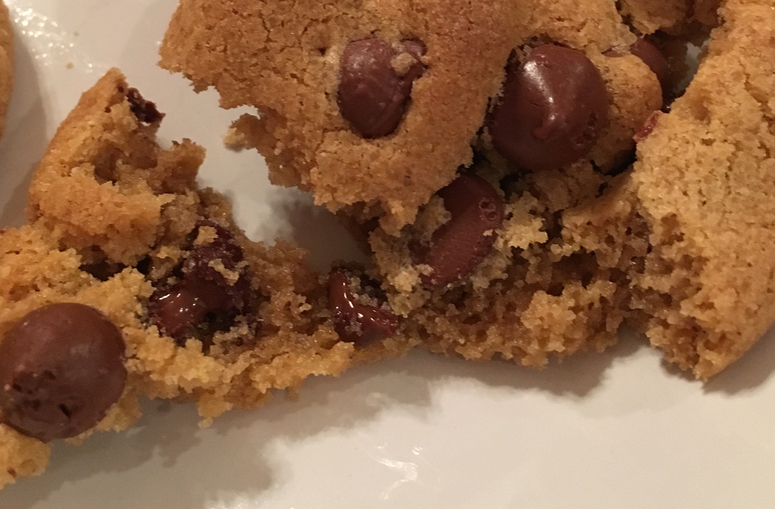 This recipe will yield approximately 12 delicious gluten free chocolate chip cookies!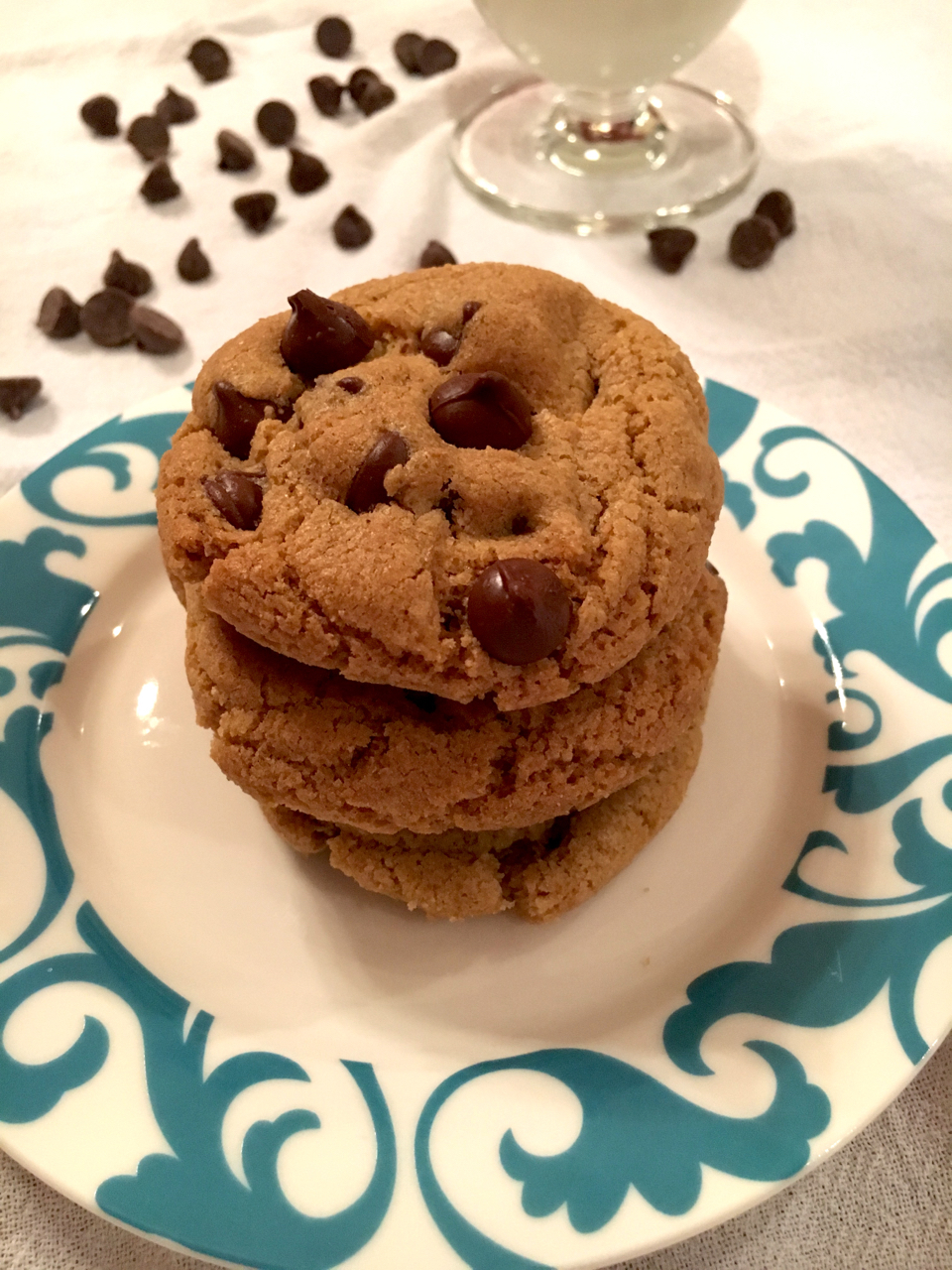 You may also like:
Flourless Chocolate Brownies 
Gluten-Free Almond Butter Chocolate Chip Blondies
Gluten-Free Apple Pie Shortbread Bars
If you like these recipes, consider joining the Zesty Recipes Facebook Group. We'd love to have you!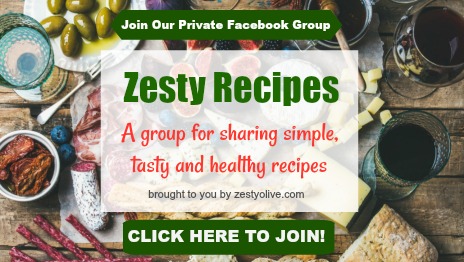 DON'T FORGET TO PIN AND SHARE!