Meal planning requires organization and one of the best ways to prep and plan is to make sure that you have all the essential ingredients before you get started, which also includes your food storage containers.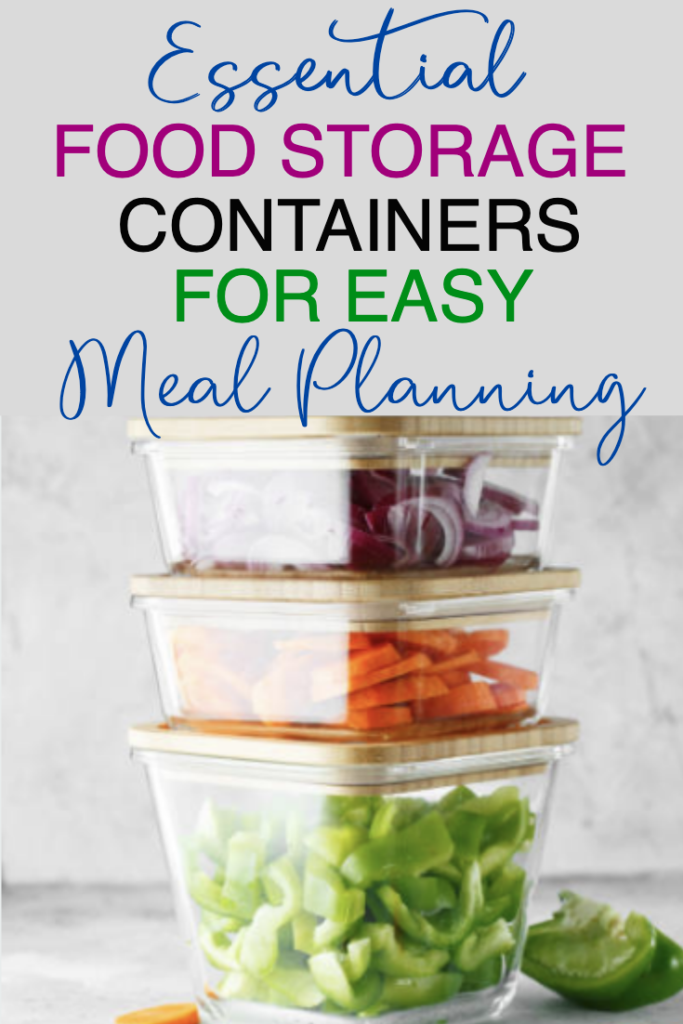 There's nothing worse than putting in all that hard work to prep your meals and then realize you don't have the right size containers or ones that are freezer-friendly. Also, size matters here, so making sure you have the containers that fit your ingredients is crucial.
It's important to store your meals in the right material, too. Plastic, silicon and glass are all popular options and here, I've provided tips on what to look for with each of these styles of containers.
Non-BPA Plastic
If you're looking for the most economical containers, consider plastic. Make sure you're choosing those that are non-BPA and are food safe. You're looking for containers that come in a variety of sizes to accommodate different food prep situations. The plastic should be stain and odor resistant. For ease of use, the containers should also be dishwasher and microwave-safe. If you plan to use them in the freezer, you should make sure they are safe for those temperatures. Lids should attach securely and be leak-proof as well. Consider using labels to identify the contents no matter what type of container you choose.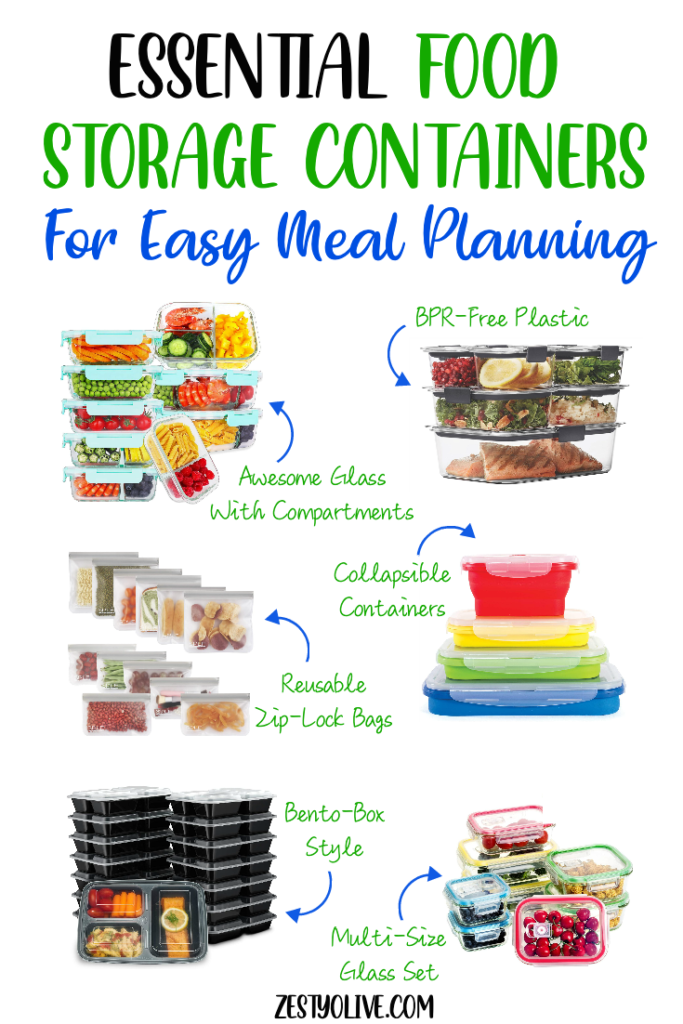 Here's a plastic storage container option that meets the criteria listed above. This set contains 7 containers and lids as comes highly rated.
For plastic containers that are for on-the-go use or for sectional meal planning storage, consider these bento box style containers.
Food-grade Silicon
Another option is to use containers made of silicon. The food-grade manufacturing process with silicon containers means they're non-toxic, and BPA free. Silicon containers are odorless, tasteless, non-stick, leak-proof and easy to clean. Most are also dishwasher safe.
When you're looking to store smaller items, consider using fillable bags. These are great for sandwiches, frozen fruit, veggie sticks and slices and smaller portions of food. Here's a great choice for eco-friendly zip-lock style reusable bags that go from fridge to freezer.
Remember to consider the portability of your pre-planned meals. You'll want easy-to-transport containers that are lightweight and can be easily packed. Consider these collapsible silicone containers work well for packable lunches. When not in use, the containers collapse for easy storage.
Glass
Possibly the best way to store food items without the worry of chemical leaching from container material is to use glass. Eco-friendly class is easy to clean, re-heat in and most glass is freezer-friendly. Glass containers come in a wide variety of sizes and shapes, are stackable for easy storage and are generally thought of as superior to other storage container methods. Choose a container with lids that are tight-fitting, easy to put on and remove.
Here's a multi-sized set with air-tight snaplock lids. The smaller containers are easily portable.
Here's a wonderful glass set that contains compartments for easy meal prep storage. They are fridge, freezer and microwave safe. They are a great option for on-the-go lunches.
Meal storage and meal prep containers will help save you money in the long run by giving you workable options to store your food so that you're wasting less. You'll be more organized and will appreciate the peace of mind of having your food stored in safe and convenient containers for ease of use and planning.
PIN AND SHARE!