Are you a coffee lover? I am. Recently, I've begun making pour over coffee because it gives me control over the strength and amount of coffee that I make. I use the Chemex glass handle pour over coffee maker and I love it.  Most people are familiar with the iconic wood collar Chemex pour over glass coffee maker, which is equally lovely. If you love coffee and are particular about the bean, grind, flavor, and strength of your coffee, consider giving pour over coffee a try.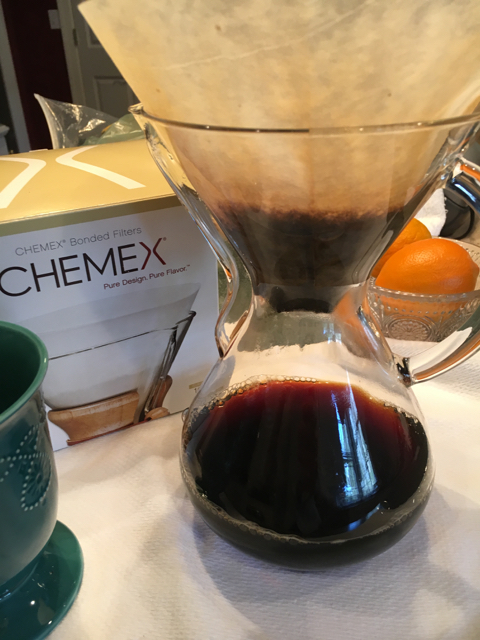 Yes, it takes just a little longer than a drip coffee maker or a single serve machine, but the end results are worth it.
It's really easy: you boil your water, grind your beans, unless you're using pre-ground, and very slowly pour the water over the grounds as it drips through the carafe. I use the Chemex pre-folder filters which just tuck right down in the top of the carafe. I've tried other brands and types of filters, but the Chemex filters are a special weight of paper that seems to filter with a precision that produces the best taste, in my opinion.
So if you have some extra time in the morning or even on the weekends, give the pour over method a try. You may never go back!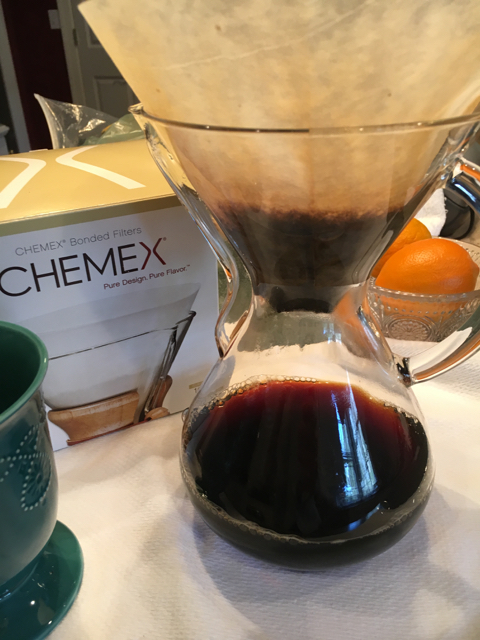 Save