Here's a creamy and elegant roasted cauliflower soup recipe that works well paired with a sandwich or a salad.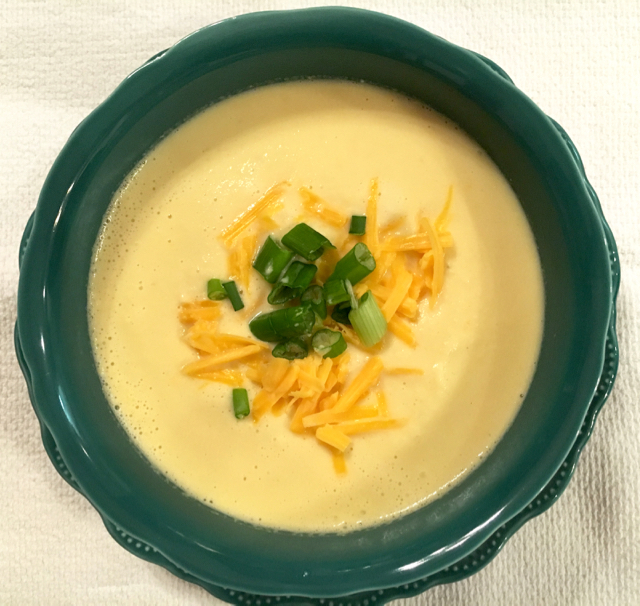 Roasting the cauliflower adds another dimension to the flavor of the soup. Here's how I make it:
Roast a head of cauliflower in the oven by cutting the cauliflower into large chunks, drizzling with olive oil and seasoning with salt and pepper. While the cauliflower is in the oven, chop and saute some onion and garlic. This is optional; you can also use onion powder and garlic powder if you prefer. Here, I used green onion and saved a little for garnish on the soup when ready to serve.
Since I puree the soup in a blender (I use my trusty Vitamix), go ahead and pour 1 cup of vegetable broth, the onion, garlic and 1/2 cup of half and half in the blender.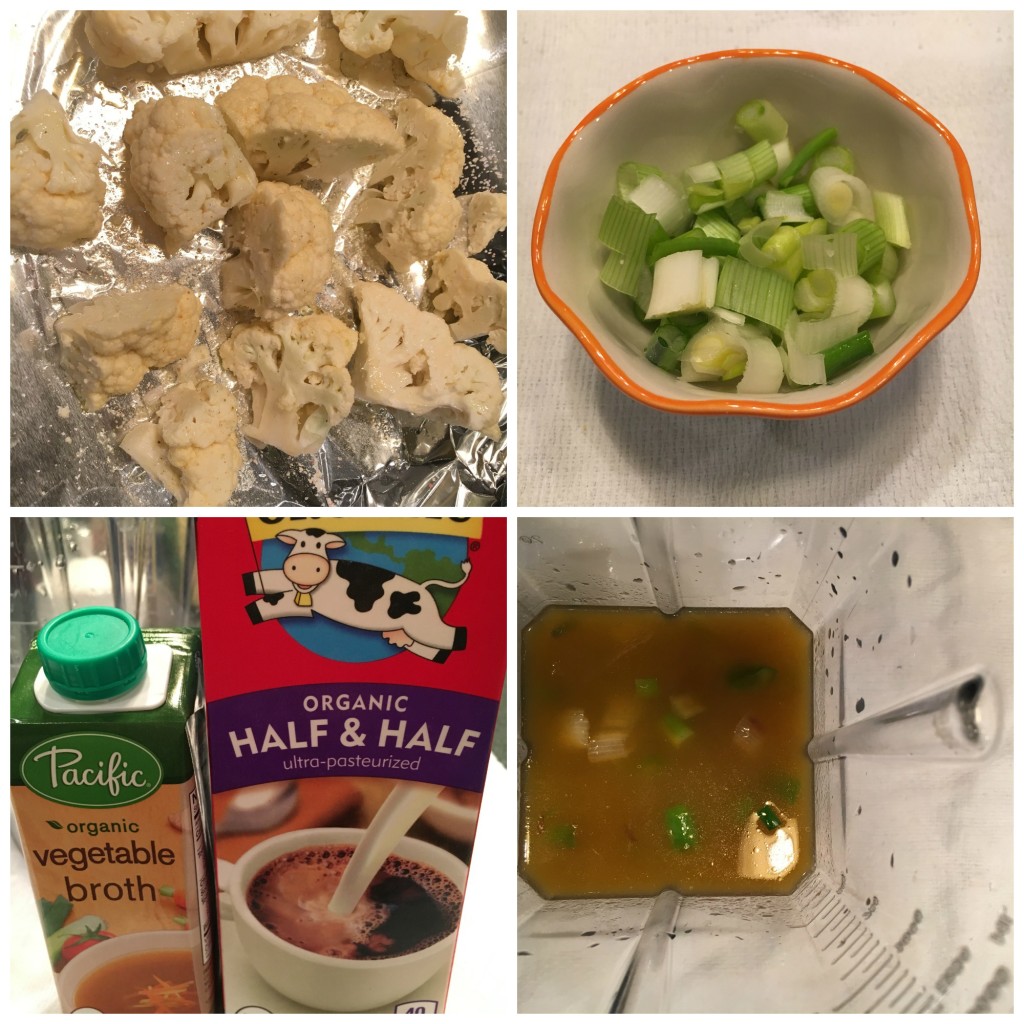 Here's another option: add some cheddar cheese to your soup, either as a garnish or melt it into the soup, as I've done here. Again, this is optional depending if you like your soup cheesy. Sometimes I add it, other times I prefer to have more cauliflower flavor come through.
If you opt for it, grate about 1 cup of cheddar cheese and set aside.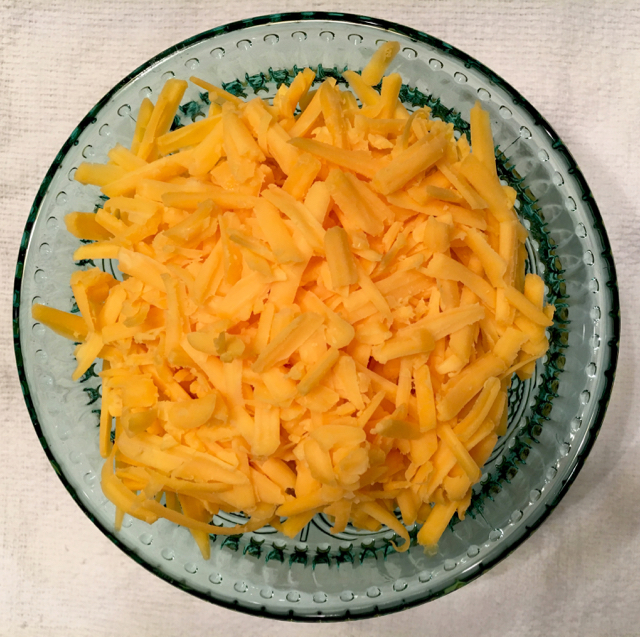 Once the cauliflower is roasted, add about half the chunks into the blender and lightly puree. Taste it and decide you need to add more seasoning. Instead of more salt and pepper, sometimes I like to use a blend called Herbamare. Season if needed, and add in the remainder of the cauliflower; puree again. If needed, add a splash more of half and half, or water, if the soup needs to be thinned out.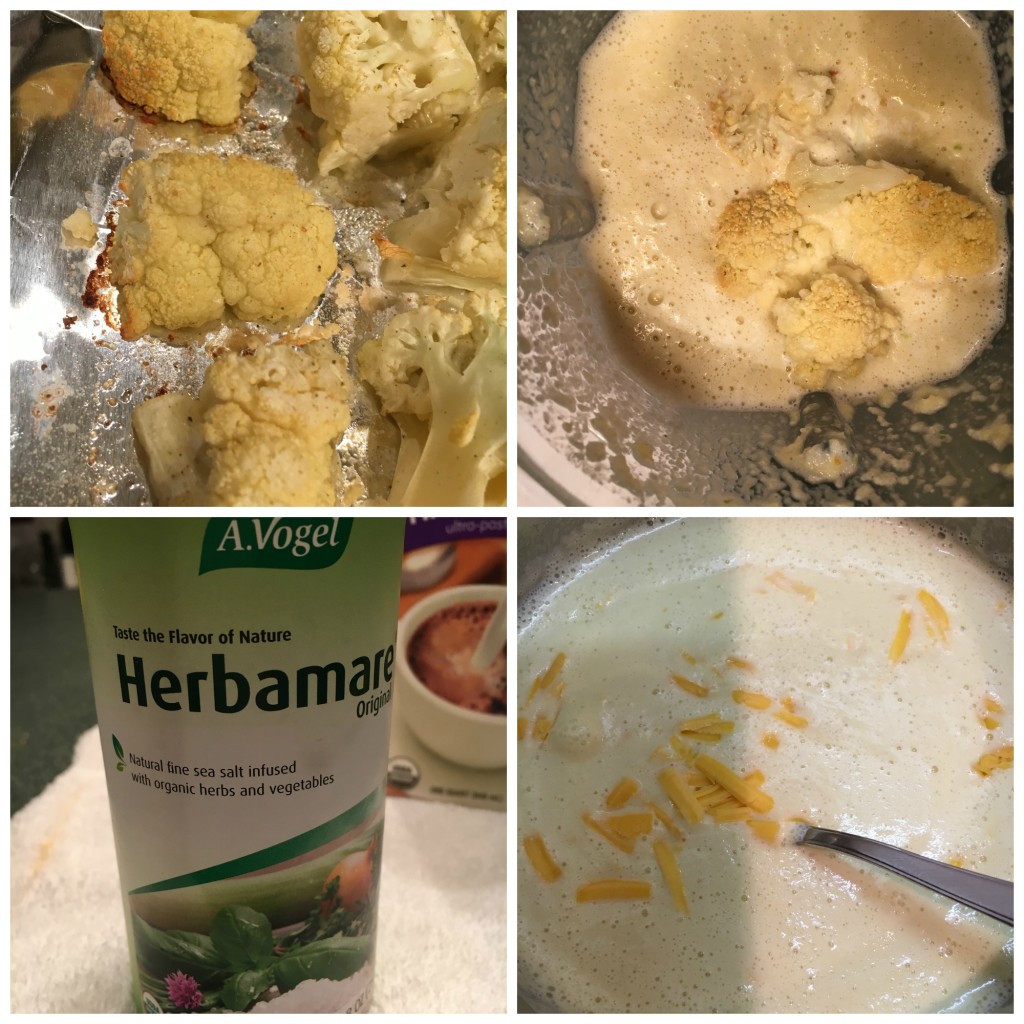 Pour the soup into a large saucepan on the stove and heat over medium heat. Add about half the grated cheese to the soup and stir until melted. Continue to taste the soup and season as needed. Once the soup is warm enough and the cheese is melted, serve it with a garnish of cheese and green onion.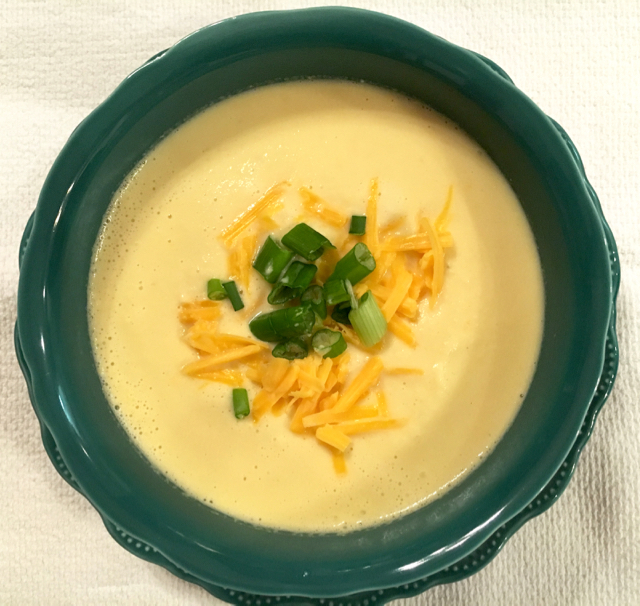 Roasted Cauliflower Soup
Roasted Cauliflower Soup
Ingredients
1 head cauliflower
1 small onion (sweet, white, yellow or green) OR onion powder
1-2 cloves garlic OR garlic powder
1 cup vegetable broth
½ cup half and half
1 cup grated cheddar cheese
Salt and pepper, to taste
Olive oil
Optional garnish: grated cheddar cheese and chopped green onions
Instructions
Remove stem and leaves from cauliflower head. Wash cauliflower, chop into large chunks and spread on baking sheet. Drizzle with olive oil and season with salt and pepper. Roast in a 350 oven for 25 minutes.


While roasting cauliflower, chop onion and garlic and lightly saute. (Omit this step if using onion and garlic powder.)


Grate cheese and set aside.


Add the vegetable broth, half and half, onion and garlic to blender. Carefully add half of the roasted cauliflower to the blender and lightly puree.


Taste; add more seasoning and half and half or water if needed. Add remaining cauliflower chunks and blend again.


Pour soup into saucepan and simmer on stove.


Add in cheddar cheese, stirring to melt. Reserve a small amount of cheddar cheese for garnish, if desired.


When cheese has melted, pour into bowls, garnish with cheese and/or green onions and serve.