This Gift Guide for Smoothie Lovers will help you choose the perfect item for those in your life who love blending and crafting their protein shakes, smoothies and smoothie bowls.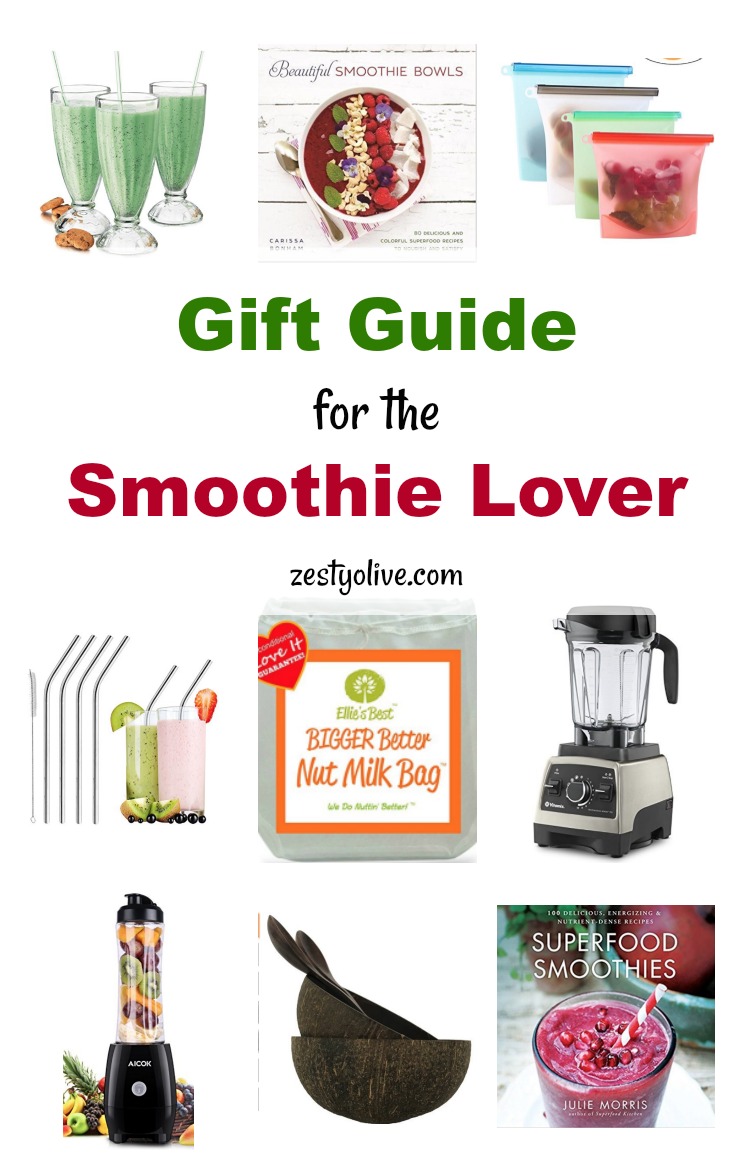 This Gift Guide for Smoothie Lovers will help you choose the perfect item for those in your life who love blending and crafting their protein shakes, smoothies and smoothie bowls.
Note: This post contains Amazon affiliate links.
The key to great smoothies is to use the right tool. It's no secret that a powerful blender will give you the ultimate smoothie experience and allow you to blend, (ahem, pulverize 😉 ) those rock-solid or frozen ingredients that add all that nutritious goodness that you're looking for. My favorite high-powered blender is the powerhouse Vitamix blender. This bad boy will make quick work of frozen fruits, leafy greens, little bitty seeds…you name it, it'll blend it. There's a reason it has stellar ratings across the board. This appliance will last you decades. I kid you not (go read the reviews!). And if for some reason it doesn't, warranty issues and customer service from the Vitamix company is also stellar. So you can buy this investment appliance with confidence. The only hard thing you'll have to do is figure out which model (and color) you want. Oh, and this beauty is not just for smoothies. No, sir. You'll have fun learning the different ways it can help you in the kitchen.

If you're looking to up your smoothie game, check out this best-selling smoothie cookbook. You'll learn how to combine ingredients to create superfood smoothies. If you or your gift recipient loves experimenting, then this recipe book is for you, er…them.
The totally trendy way to consume your smoothie these days is to drink it from a mason jar, with handles, of course. Here's an affordable 6-pack of goodness for you or your gift recipients.

And if you're more old school, you or your recipient will love these fountain shop glasses…I do! Smoothies, ice cream floats, milkshakes…they're classy and make whatever you put in them look yummy and delicious.

For an eco-friendly way to sip your smoothie, check out these reusable stainless steel straws. Very chic! They're wide enough for thick smoothies and shakes and they're dishwasher friendly.

For the person who loves smoothie bowls as opposed to shakes, this beautiful smoothie bowls recipe book will delight! Ooh and ahh through the pages as the author shares how to create these visual masterpieces of nutrition.
Also for the smoothie bowl lover, may I suggest these eco-friendly handmade natural coconut shell bowls with wooden spoons. Not just for smoothies – use for salads, soup, cereals, Buddha bowls and fruits. Gorgeous!
Love making almond milk by hand? Then you'll want this best-selling and top-rated pro-quality nut milk bag. It's bigger and better and perfectly shaped to handle the task at hand. Its super strong construction makes this a true re-usable bag.
I have a freezer full of frozen fruit just for my smoothies. Ditch the traditional plastic freezer bags for these eco-friendly and re-usable silicon bags. They are food-grade safe and don't contain toxins. They're also leak-proof, fridge and freezer friendly as well as microwave friendly. These are a must-have, smoothie lover or not!
And finally, while it won't replace my beloved Vitamix, this little personal blender will do the trick if I'm traveling or on the go. It's lightweight enough to pack in a carry on or in your luggage if checking your bag. It will work with ice or small-chunk frozen fruits and will blend well-enough that you can still call your concoction a smoothie! 😉
LOOKING FOR SOME SMOOTHIE RECIPES?
Almond Butter and Banana Protein Smoothie
Cherry Vanilla Protein Smoothie
Healthy Gingerbread Protein Smoothie
Apple Cinnamon Protein Smoothie
Peaches and Cream Protein Smoothie
Blueberry Pineapple Protein Smoothie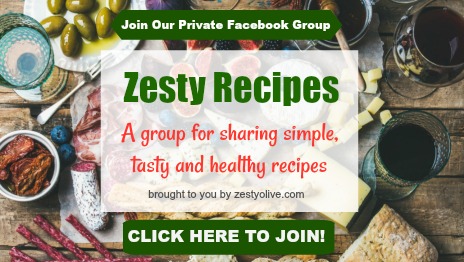 DON'T FORGET TO PIN AND SHARE!