It's cherry season and what better way to celebrate this sweet fruit than with this healthy Cherry Vanilla Protein Smoothie.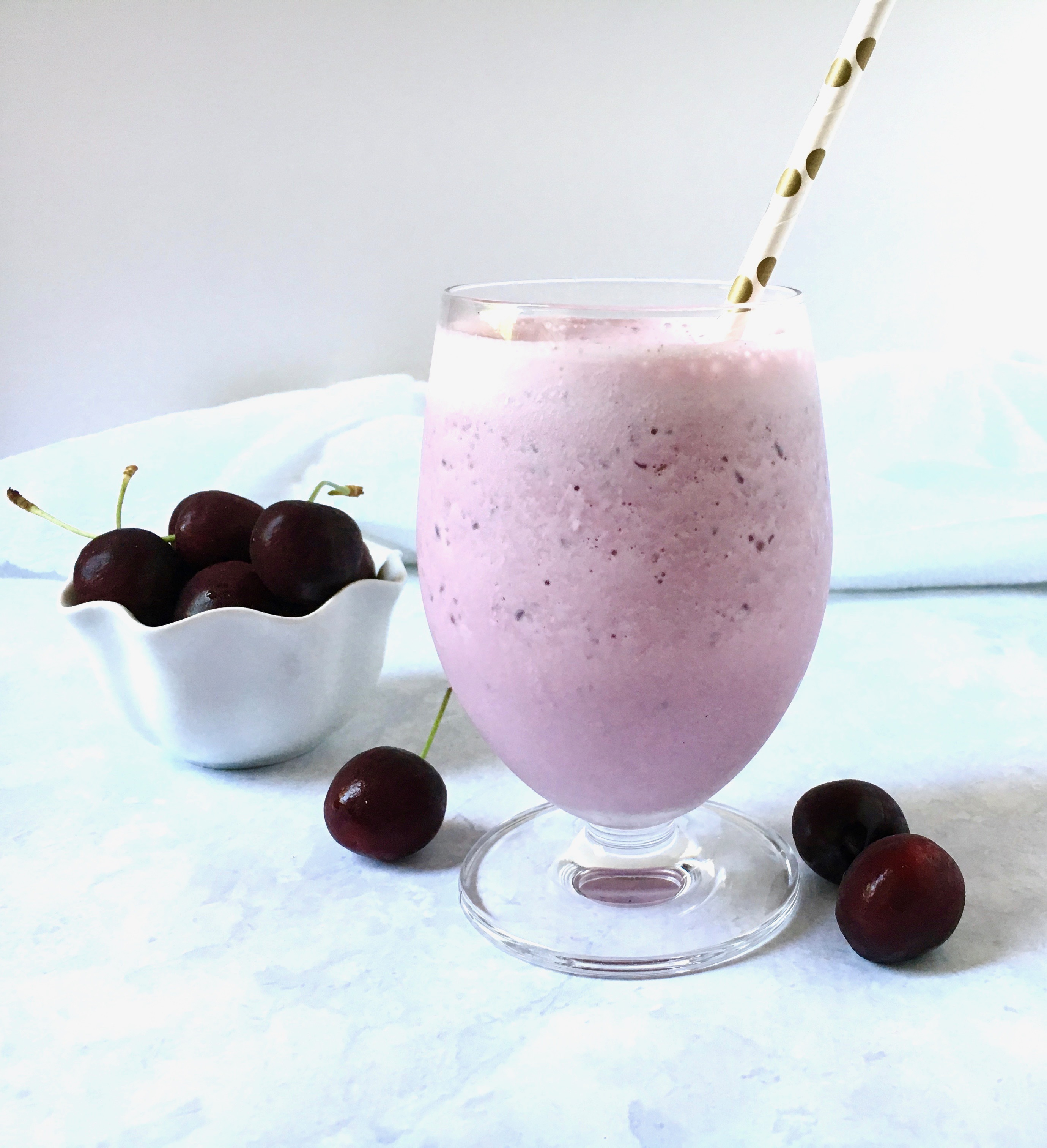 Note: this post contains Amazon affiliate links.
When in season, cherries are abundant in the grocery stores and farmers markets, making it a perfect time to make this healthy Cherry Vanilla Protein Smoothie. Cherries come in many varieties, ranging from tart to sweet. Bing cherries are easily found in the stores and they're perfect to use for smoothies because they're sweet, not bitter or tart. So grab a bag or two or three of cherries when in season, especially if you like smoothies. You can pit them easily with a cherry pitter and freeze them for later use in your smoothies!
Since I make smoothies daily, I keep an abundance of frozen fruits in my freezer. For fresh fruits that are in season and that I want to freeze, or like bananas that I peel and break in half, I use these silicone reusable ziplock bags. Money-saver and eco-friendly!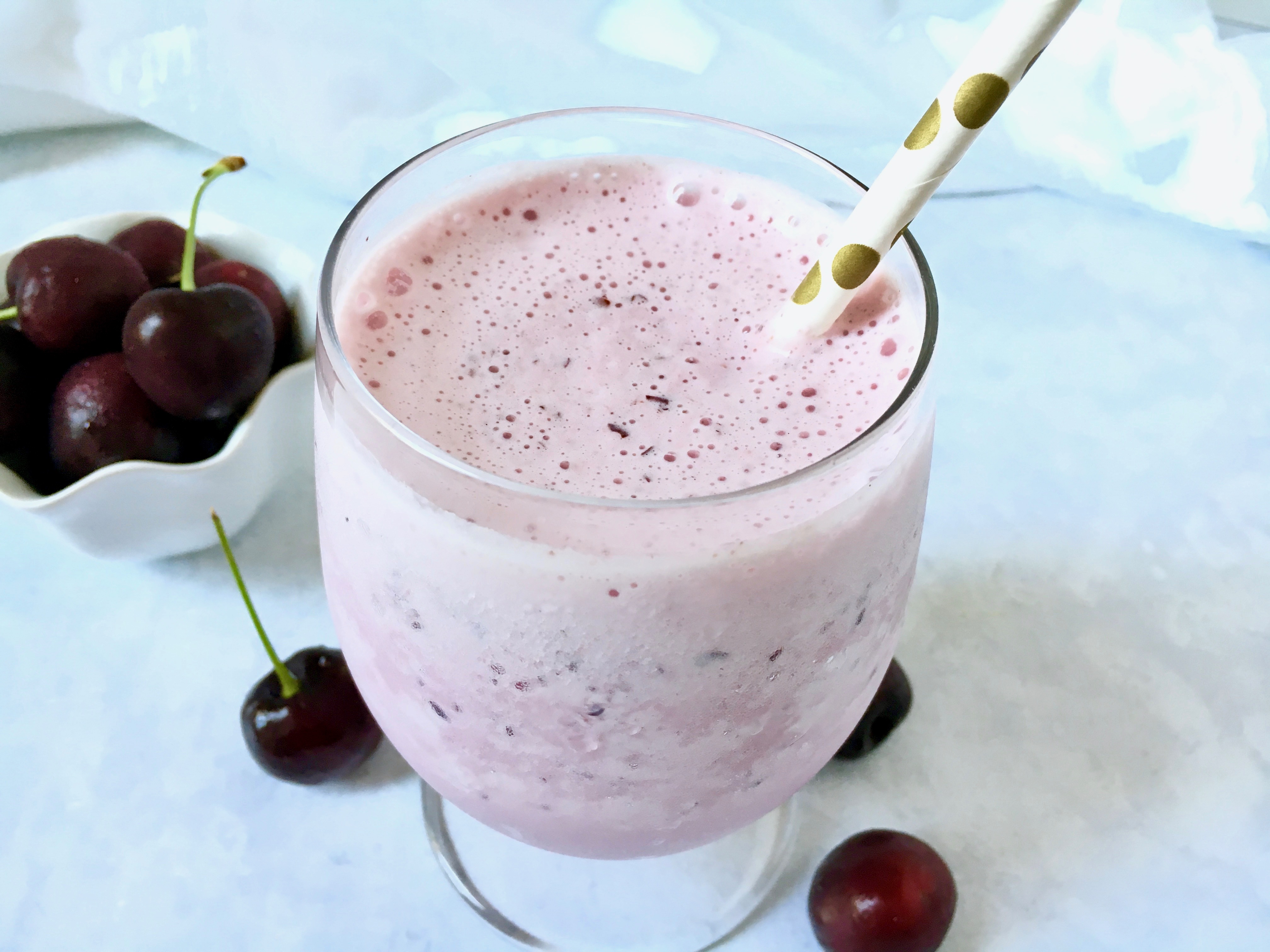 Who could resist this delicious blend of cherry and vanilla? Add the cherries, along with some vanilla protein powder to some vanilla flavored almond milk OR coconut milk; blend with a high-powered blender and you're in for a healthy smoothie to keep you powered up.
Other smoothie recipes you may like:
Black Forest Chocolate Cherry Protein Smoothie
Apple Cinnamon Protein Smoothie
Blueberry Pineapple Protein Smoothie
DON'T FORGET TO SAVE AND SHARE ON PINTEREST!