Combine chocolate and cherries for a healthy and delicious Black Forest Protein Smoothie.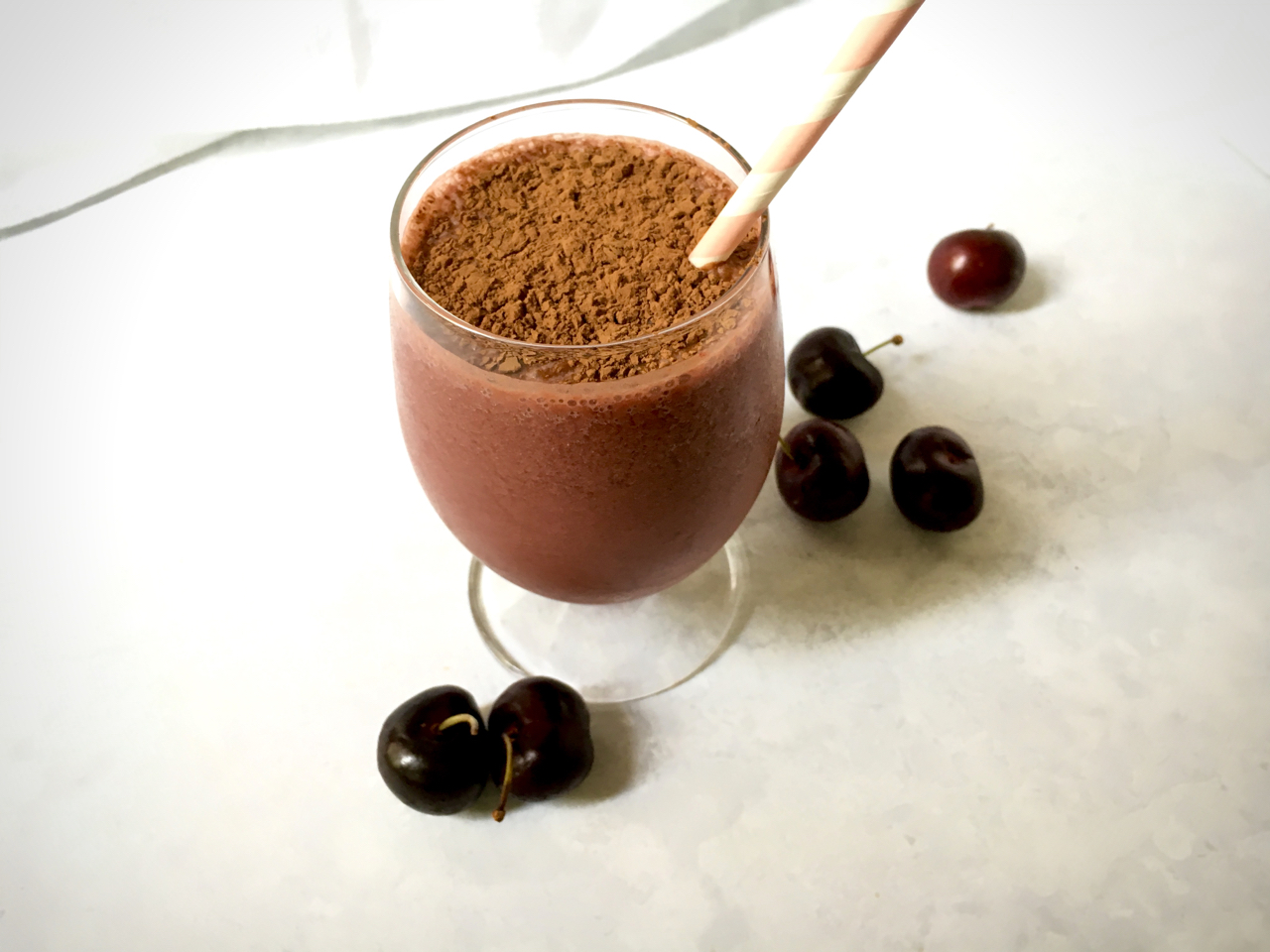 Note: This post contains affiliate links to Amazon products.
When fresh cherries are in season, I like to buy a bag, pit them, and freeze them for use in my smoothies. Off season, you can usually find frozen cherries in your grocery store, but make sure they're pitted! You don't have to use frozen, pitted cherries in your smoothie, but I like to add them frozen because I dislike adding ice to my smoothies. I find that ice dilutes the flavor while the addition of the frozen fruit keeps it frosty cold.
Here's a super simple cherry pitter that may come in handy during cherry season!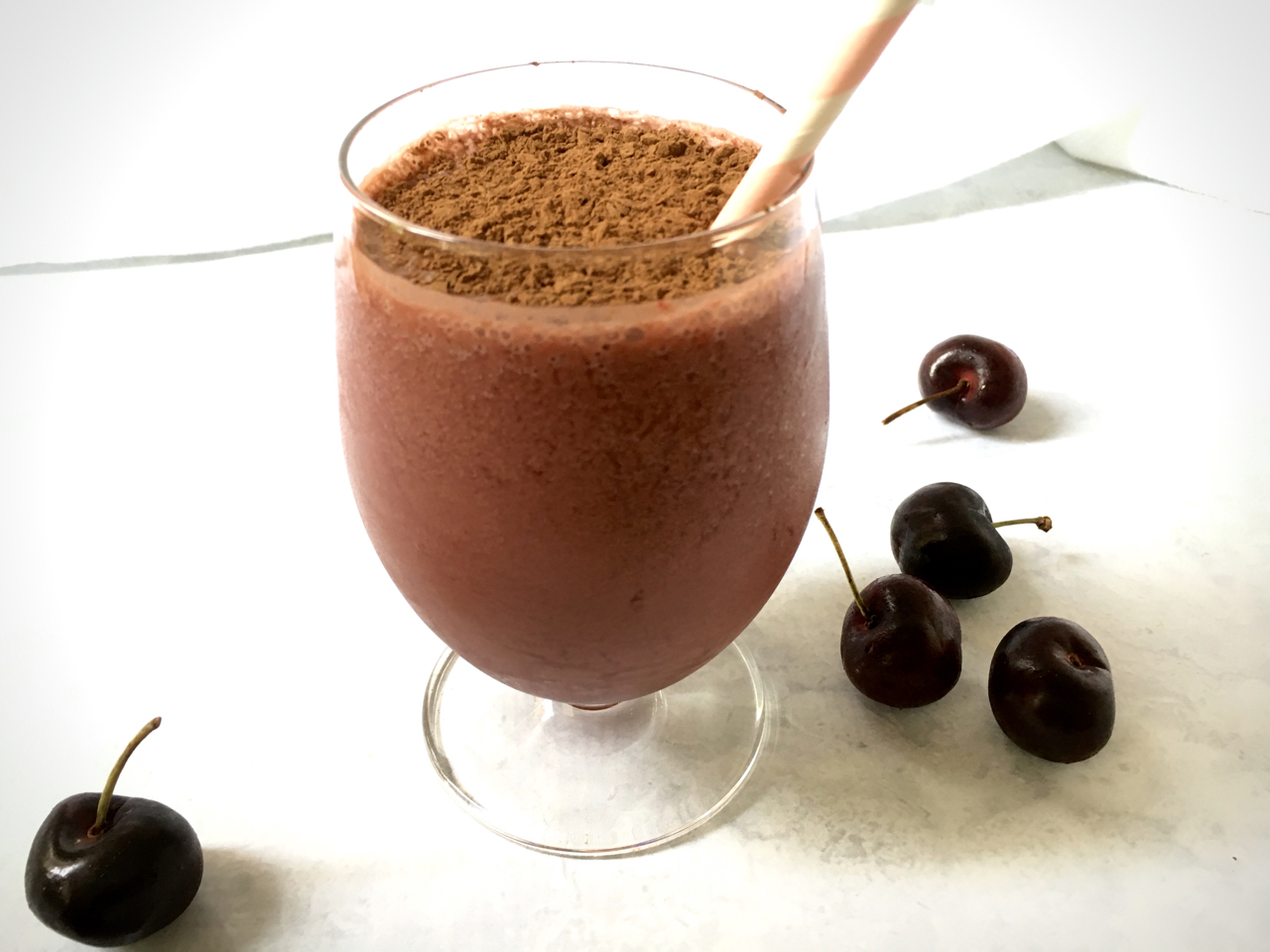 I also add a frozen banana to this smoothie; it adds a little sweetness. I also add a bit of honey because the unsweetened cocoa can be sharp to the taste. I use unsweetened almond milk, so the addition of honey helps even out the flavor without being too sweet. Of course, adjust all to suit your taste, especially if you're using sweetened almond milk or if your protein powder is already sweetened.
This is one smoothie recipe where I don't blend in stages: I just add all the ingredients to my high-speed blender (this is the one I recommend) and let 'er rip! I do a taste test and adjust accordingly, such as adding more honey or more cocoa if that's what my taste buds say to do.
Since I make smoothies daily, I keep an abundance of frozen fruits in my freezer. For fresh fruits that are in season and that I want to freeze, or like bananas that I peel and break in half, I use these silicone reusable ziplock bags. Money-saver and eco-friendly!

Black Forest Chocolate Cherry Protein Smoothie
Black Forest Chocolate Cherry Protein Smoothie
Ingredients
1 cup unsweetened almond milk
1 scoop of your favorite vanilla or plain protein powder
1 cup frozen cherries, pitted
1 frozen banana
1 - 2 Tbsp honey (adjust according to taste)
1 - 2 Tbsp unsweetened cocoa powder (adjust according to taste)
Instructions
Add all ingredients to a high-powered blender and mix.


Taste and add more honey or more cocoa to taste. Blend.


Pour into your favorite smoothie glass and garnish lightly with cocoa (optional).