Usher in fall with this healthy Apple Cinnamon Protein Smoothie.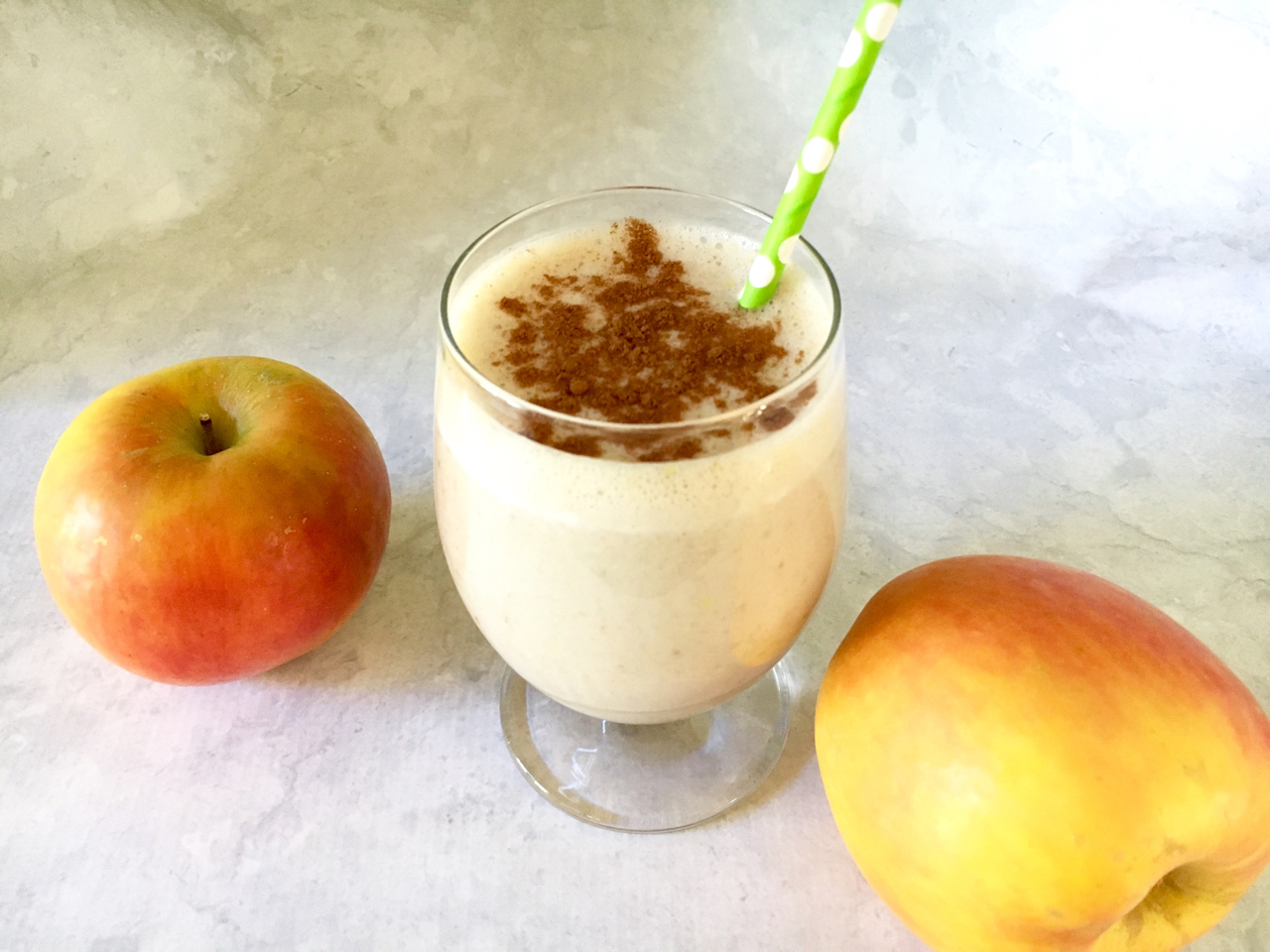 Note: This post contains affiliate links for Amazon.
Protein smoothies are my life. Well, at least they're my breakfast and lunch, or brunch, by the time I get around to finishing coffee and thinking about food.
Apples are abundant in the fall, and with so many varieties from which to choose, I had to break out of my favorite smoothie flavor and surprise my taste buds with my version of an apple pie smoothie.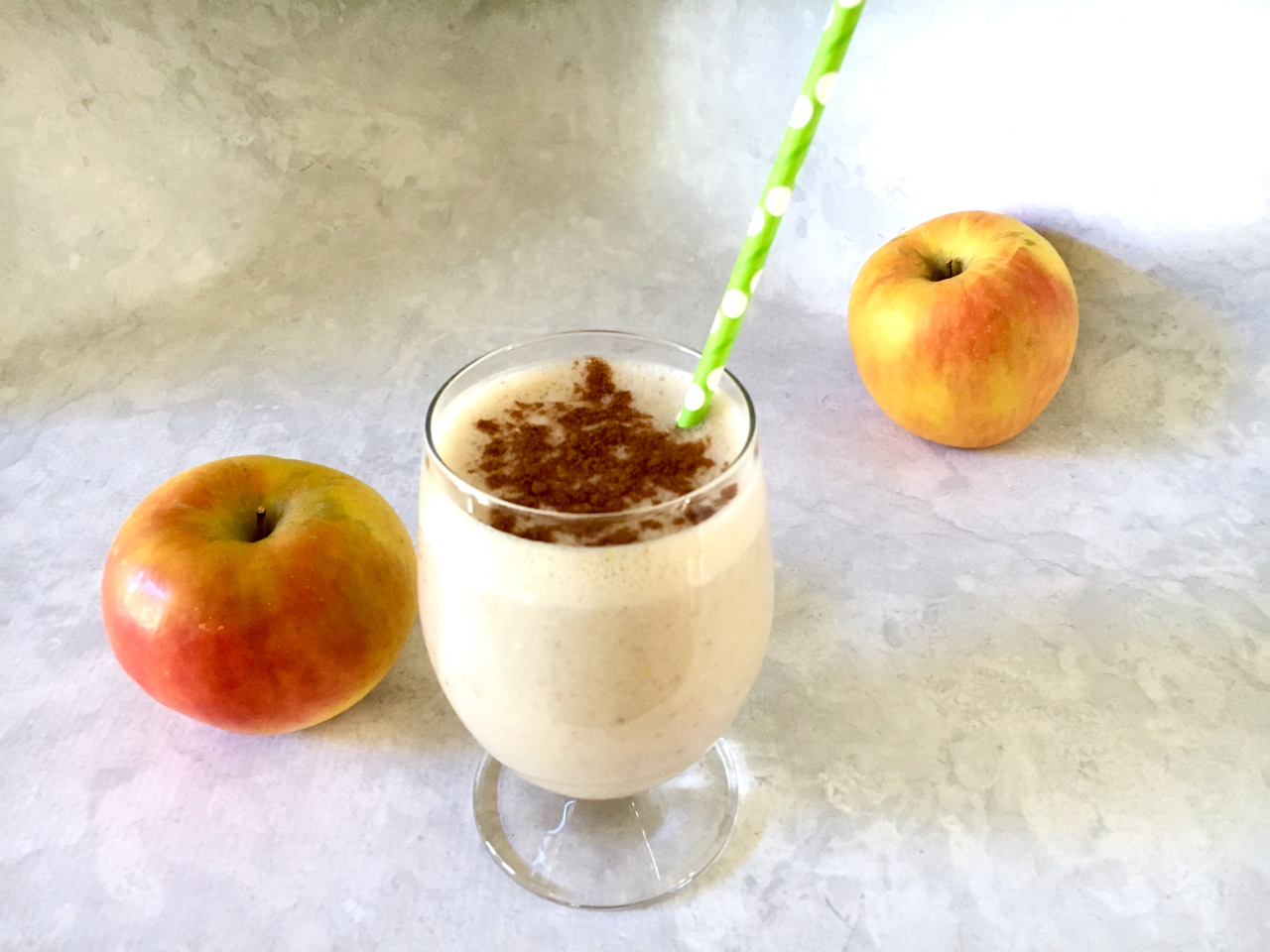 I'm fairly certain I used the Honey Crisp variety of apples. I consulted this handy guide just to be sure. Really, though, I would experiment with different varieties. It's always fun to try a new one and compare the difference in taste.
Smoothies, as I always mention, are best blended in stages to allow all the large and frozen chunks to blend nicely. Also, a high-powered blender will be able to handle frozen and large chunks more elegantly than a blender with less sturdy blades.
Since I make smoothies daily, I keep an abundance of frozen fruits in my freezer. For fresh fruits that are in season and that I want to freeze, or like bananas that I peel and break in half, I use these silicone reusable ziplock bags. Money-saver and eco-friendly!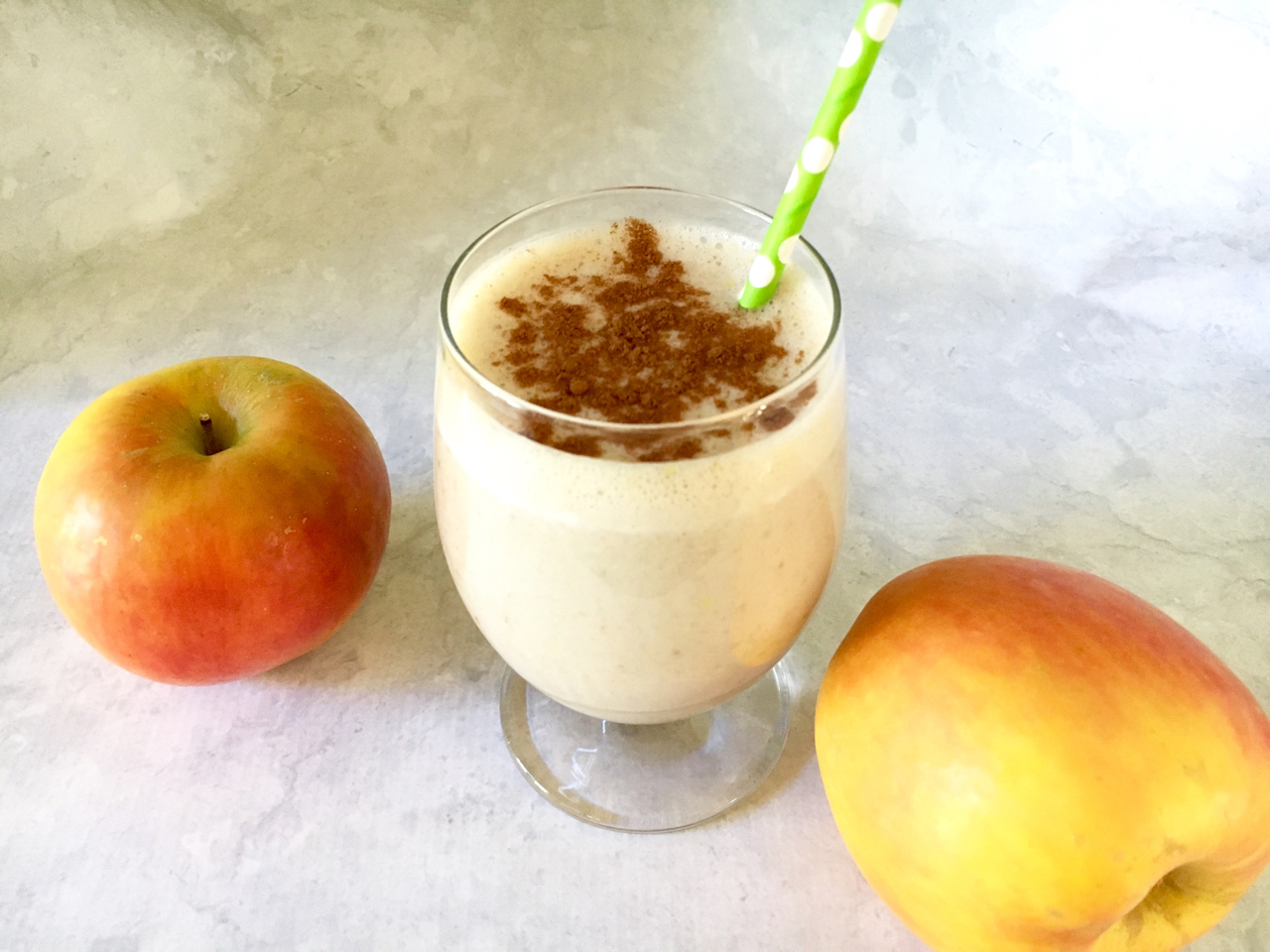 Give this apple and cinnamon protein smoothie a try!
YOU MIGHT ALSO ENJOY:
Gift Guide For The Smoothie Lover
Cherry Vanilla Protein Smoothie
Peaches and Cream Protein Smoothie
Blueberry Pineapple Protein Smoothie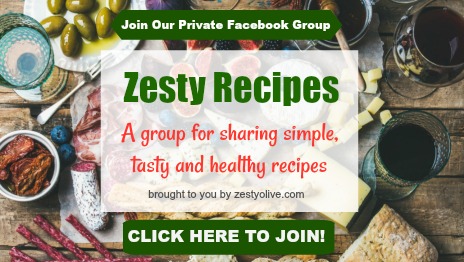 Apple Cinnamon Protein Smoothie
Apple Cinnamon Protein Smoothie
Ingredients
¾ cup unsweetend almond milk
1 organic apple, chopped in large chunks
1 whole frozen organic banana
1 scoop vanilla protein powder
¼ tsp organic ground cinnamon, or to taste*
organic ground cloves, to taste*
organic ground ginger, to taste*
(optional) 1 Tablespoon. almond butter
*Ground spices can be adjusted according to your taste preference. My ratio is about 4:1; 4 x as much cinnamon as ginger and cloves. I suggest starting out with a few shakes of each and taste as you go. You can always add more of one according to your preference.
Instructions
Note: This smoothie yields the best consistency if blended in stages.


In a high-powdered blender, add almond milk, protein powder, ground spices and blend until combined.


Add in chopped apple chunks and blend.


Add in frozen banana chunks and blend well.


Pour into glass, garnish with a sprinkle of cinnamon and enjoy!