Usher in fall with this healthy Apple Cinnamon Protein Smoothie.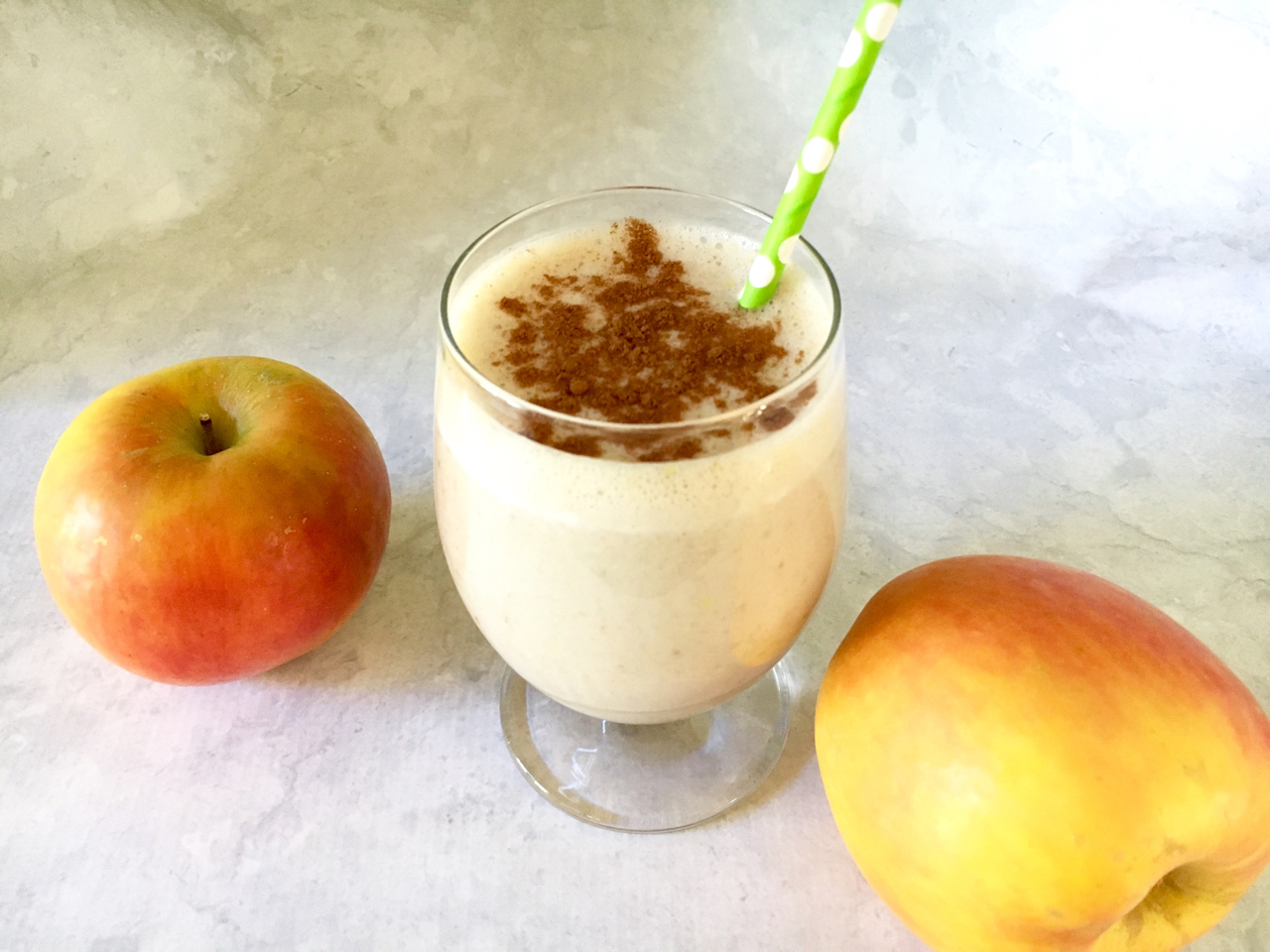 Note: This post contains affiliate links for Amazon.
Protein smoothies are my life. Well, at least they're my breakfast and lunch, or brunch, by the time I get around to finishing coffee and thinking about food.
Apples are abundant in the fall, and with so many varieties from which to choose, I had to break out of my favorite smoothie flavor and surprise my taste buds with my version of an apple pie smoothie.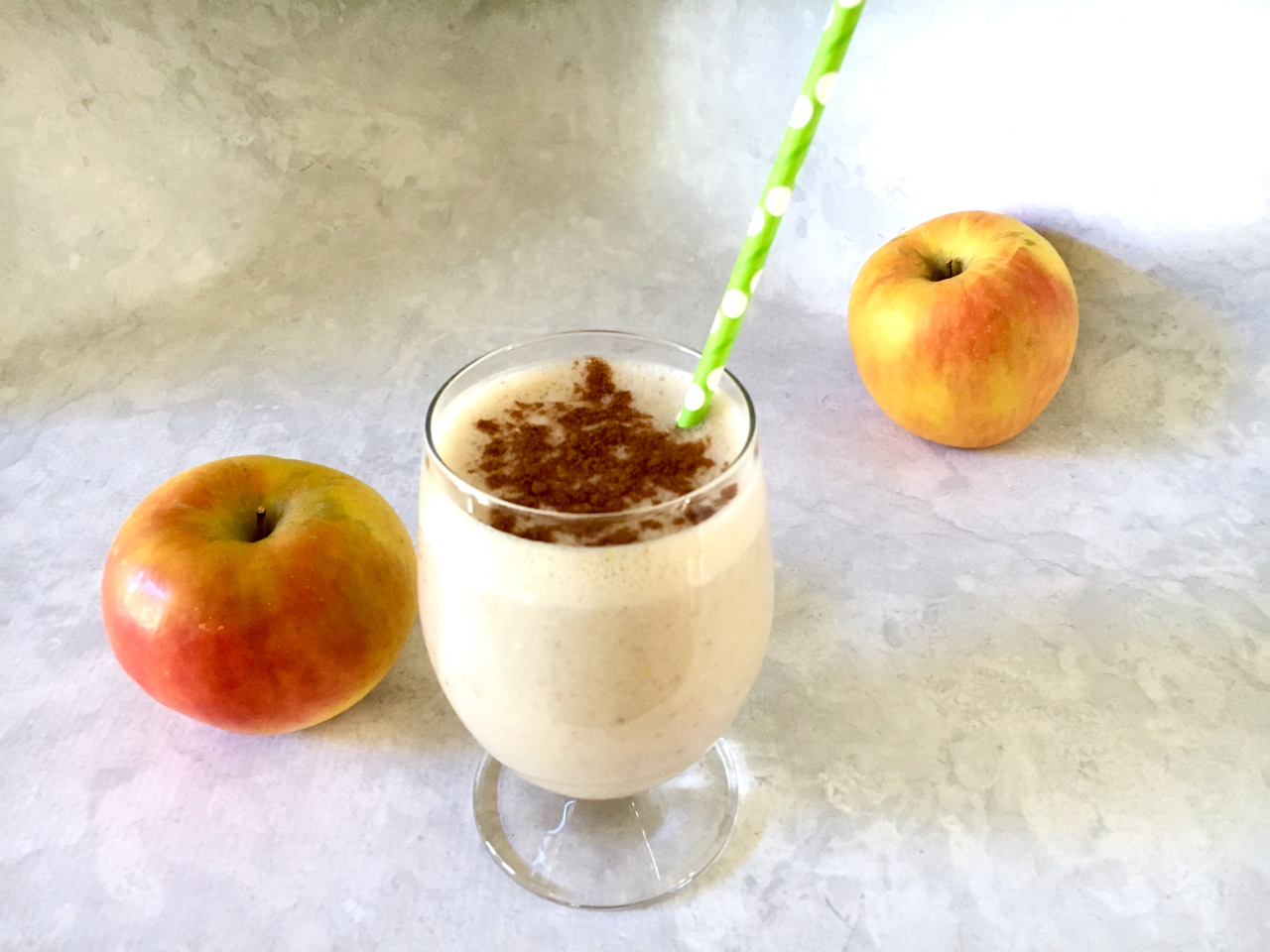 I'm fairly certain I used the Honey Crisp variety of apples. I consulted this handy guide just to be sure. Really, though, I would experiment with different varieties. It's always fun to try a new one and compare the difference in taste.
Smoothies, as I always mention, are best blended in stages to allow all the large and frozen chunks to blend nicely. Also, a high-powered blender will be able to handle frozen and large chunks more elegantly than a blender with less sturdy blades.
Since I make smoothies daily, I keep an abundance of frozen fruits in my freezer. For fresh fruits that are in season and that I want to freeze, or like bananas that I peel and break in half, I use these silicone reusable ziplock bags. Money-saver and eco-friendly!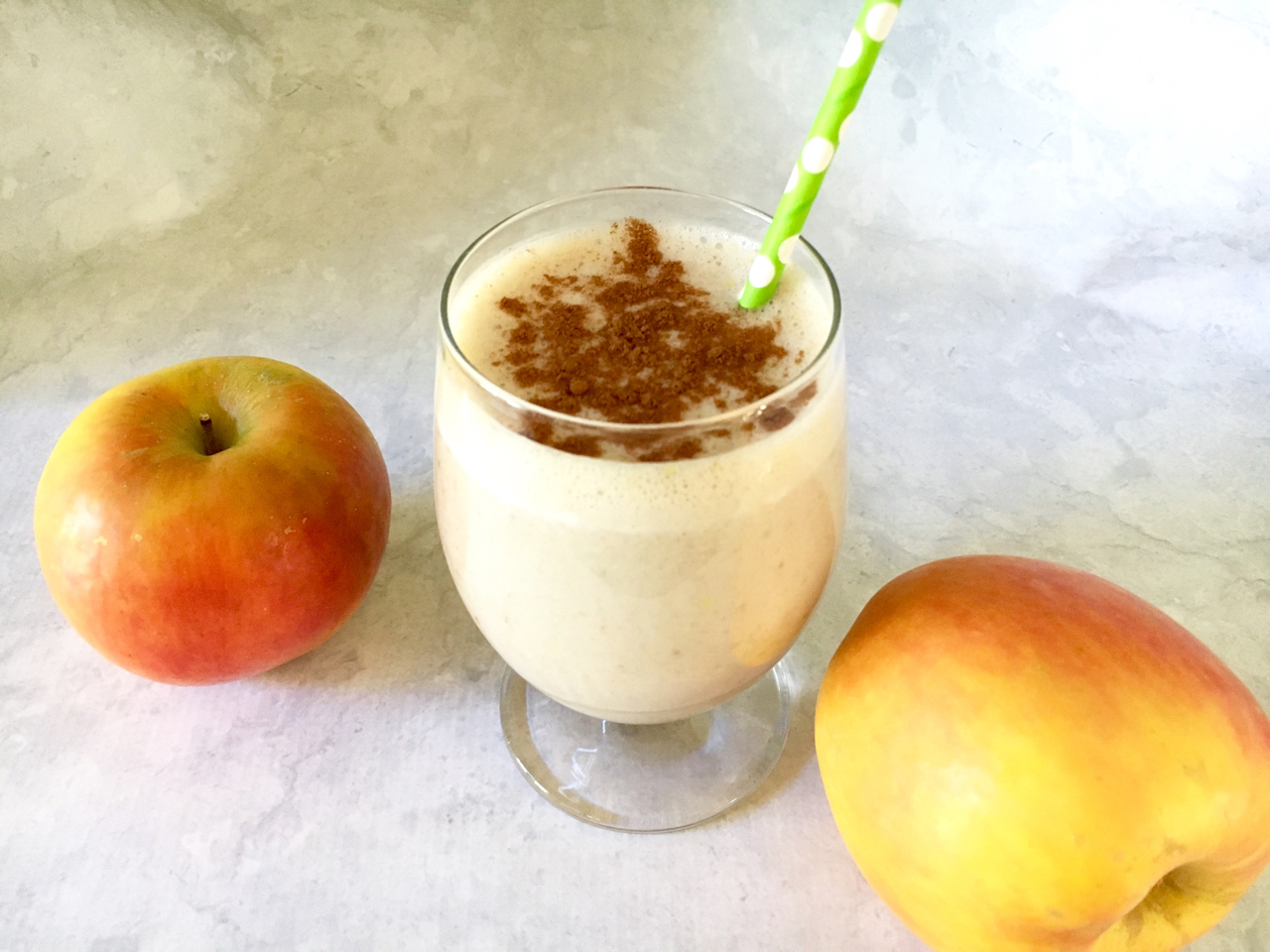 Give this apple and cinnamon protein smoothie a try!
YOU MIGHT ALSO ENJOY:
Gift Guide For The Smoothie Lover
Cherry Vanilla Protein Smoothie
Peaches and Cream Protein Smoothie
Blueberry Pineapple Protein Smoothie