Autumn Roasted Vegetables with Feta Cheese and Red Grapes makes a beautiful warm salad or side item. It's easy, healthy, naturally gluten-free and tastes amazing.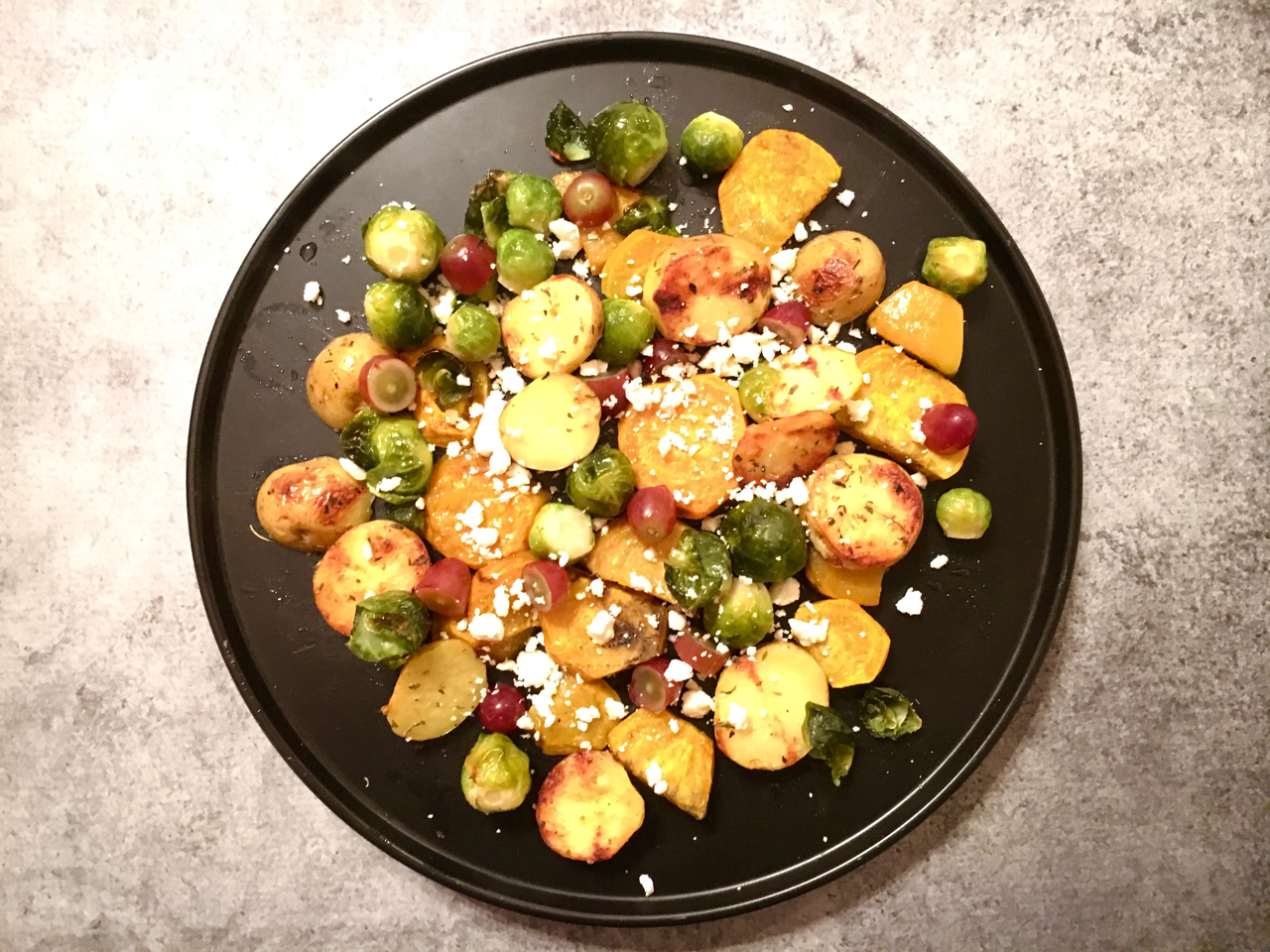 Note: This post contains Amazon affiliate links.
I kept this very simple by using golden beets, Brussels sprouts and small golden potatoes for the veggies. You could really use any type of beet or potatoes. I just like the sweeter version of tartness that the golden beets seem to give off when roasted. As for the potatoes, whatever you have on hand is fine. Sometimes I'll use the tri-colored small round potatoes or fingerling potatoes. Here, I had some small golden potatoes on hand.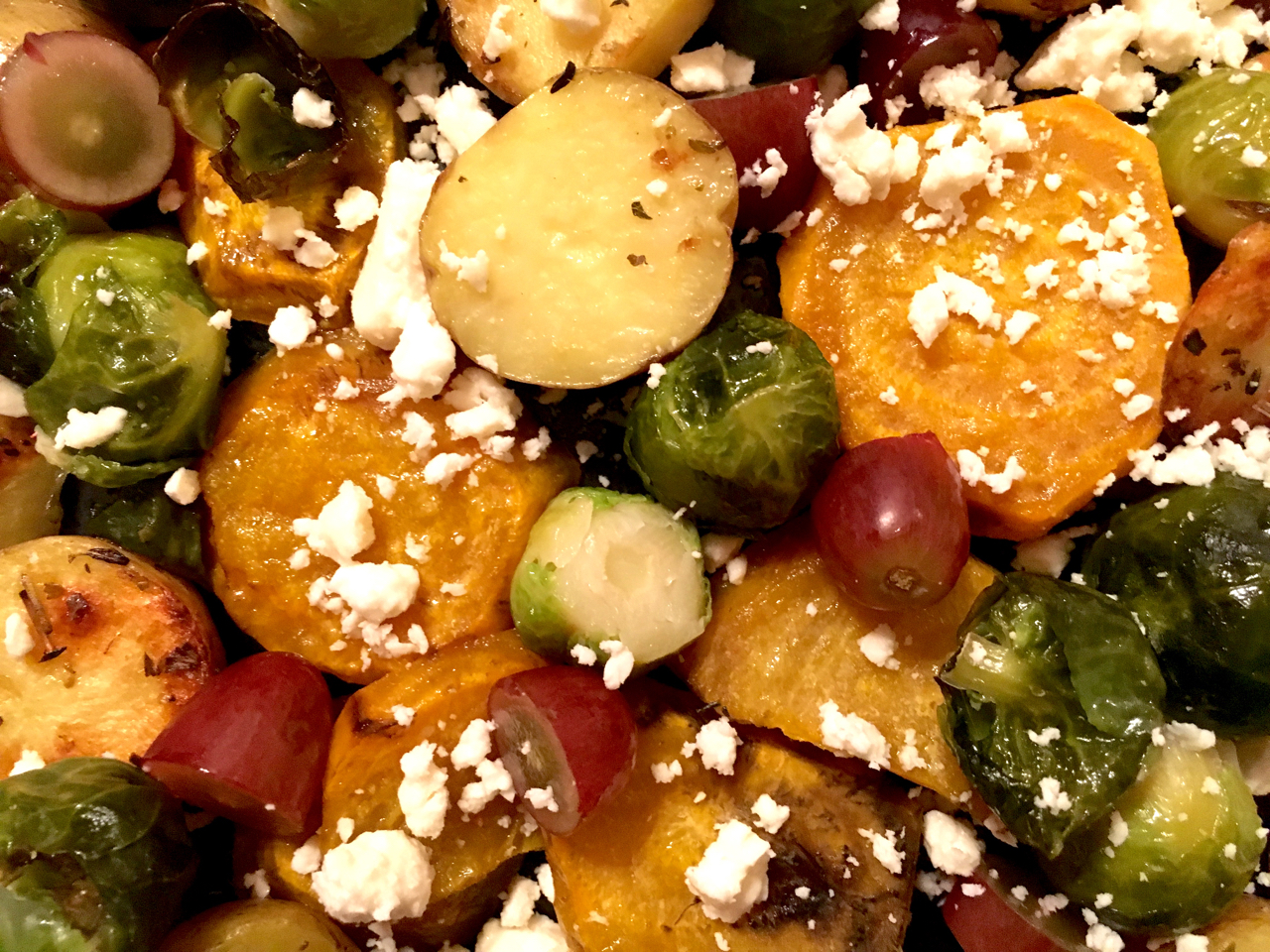 The process is simple: peel the beets and potatoes and slice them. Cut off the tips of the Brussels sprouts and cut in half length-wise if the sprouts are large; you can leave them whole if they're small. Go ahead and throw the veggies on a large roasting pan, salt them with some sea salt and drizzle with olive oil. Toss them bit, either by hand or with a large spoon, making sure all the veggies are covered. Feel free to line your pan with foil or parchment paper for easier cleanup. Lastly, season them with some herbs. Here, I had some dried oregano and rosemary on hand, so that's what I used.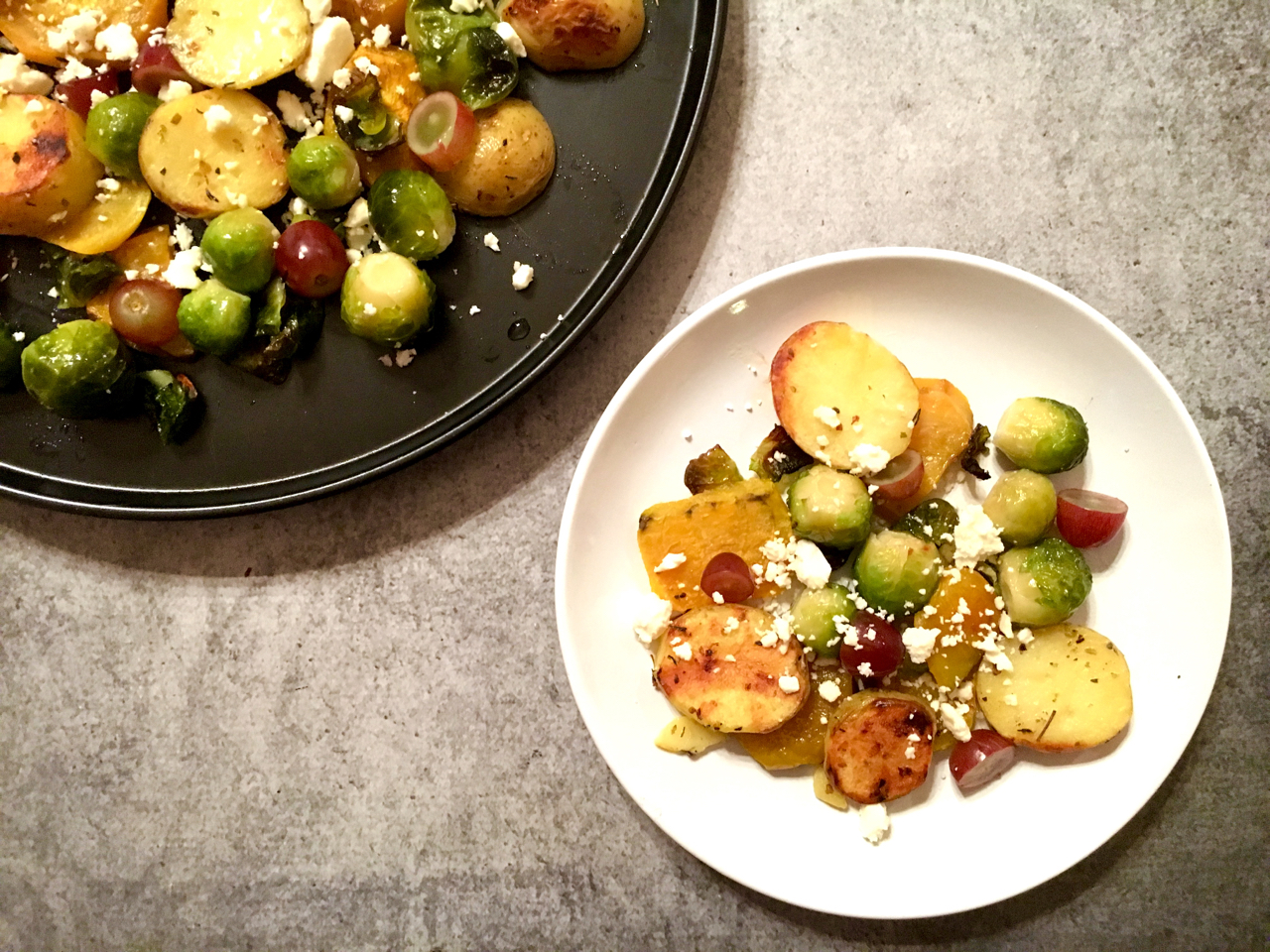 Roast in the oven for approximately 40 minutes or until veggies are at your tenderness preference. Remove from oven and garnish with crumbled feta cheese and red grapes for a touch of sweetness. Serve and enjoy!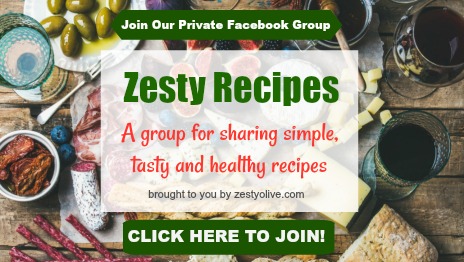 DON'T FORGET TO PIN AND SHARE!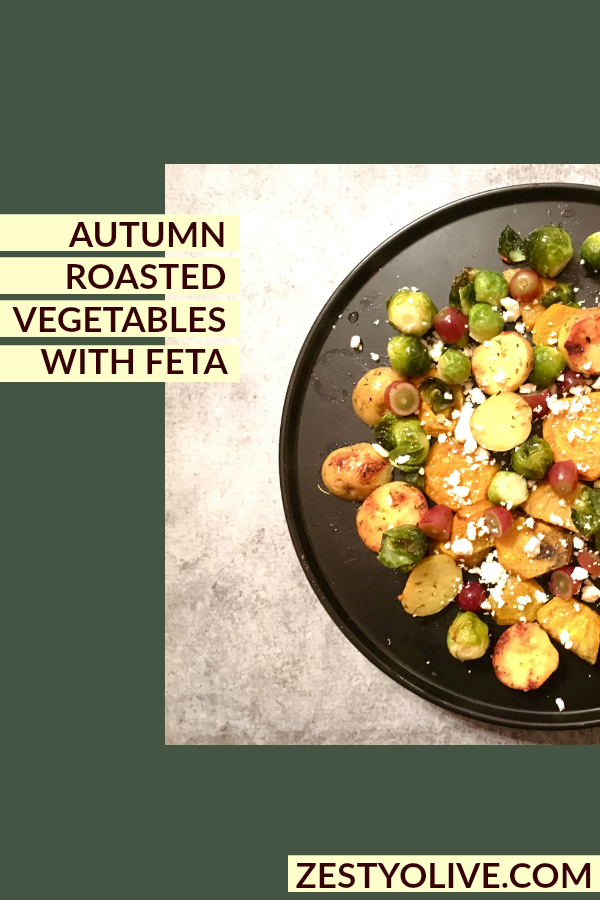 Save
Save
Save
Save