This ABC (Almond Banana Cinnamon) Protein Smoothie is my go-to smoothie full of flavor and healthy ingredients.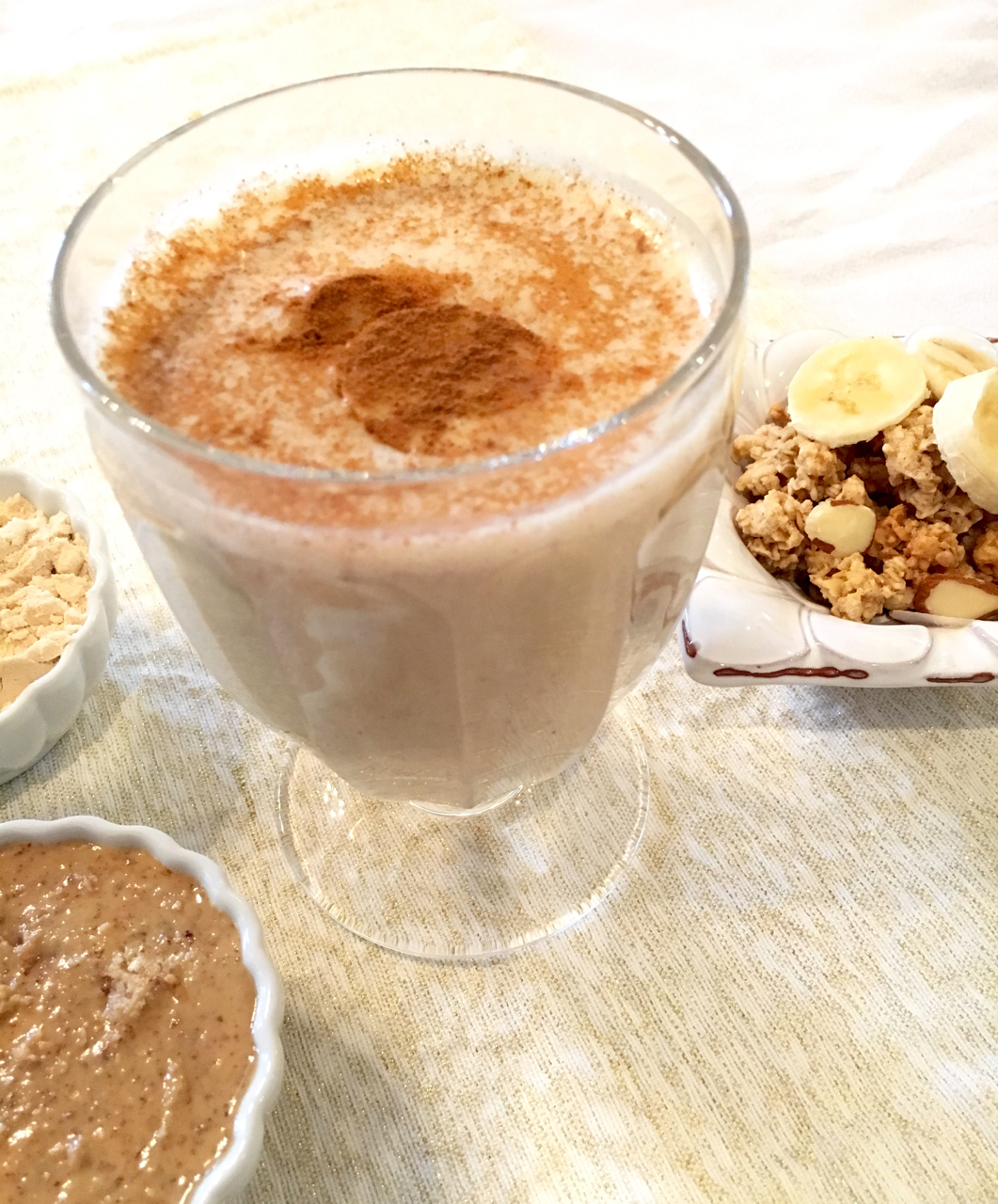 Note: This post contains affiliate links for Amazon.
Almond milk, almond butter, frozen banana, organic ground cinnamon, and vanilla protein powder make up the main ingredients, with a few other extras thrown in for yumminess. Here's I put together my ABC (Almond Banana Cinnamon) Protein Smoothie.
Frozen bananas are a staple in my freezer, as are frozen pineapple chunks. That said, you'll need a high-powered blender (this is the brand I use!) to whip up all the frozen components of this smoothie.
Rather than throwing all the ingredients in the blender at once and then hitting the switch to blend, I've found that blending in stages yields the best consistency. Here's how I blend mine: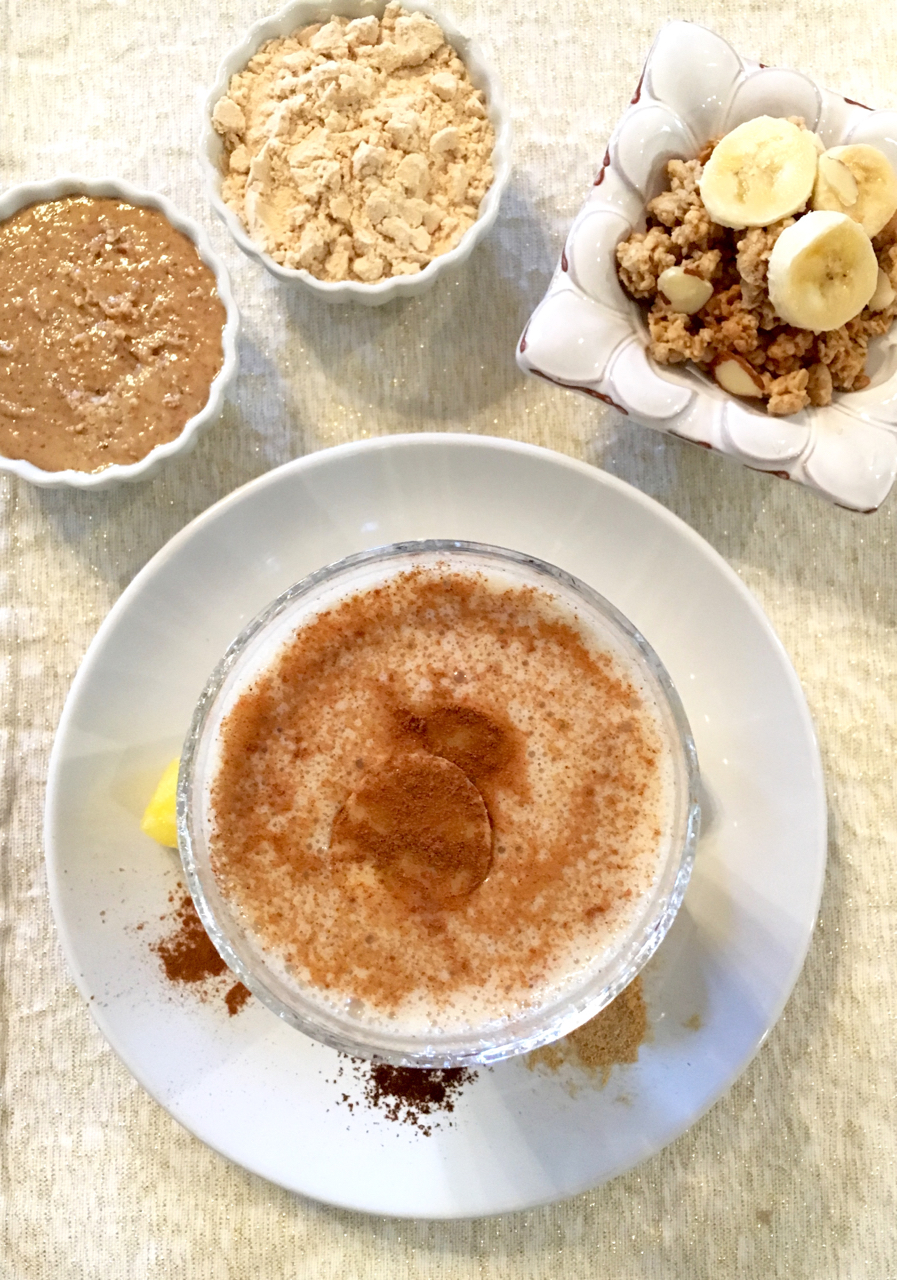 In your high-powered blender, add almond milk, protein powder, ground spices (cinnamon, cloves, ginger) and blend until combined.
Then add flax seed oil and almond butter; blend again. This is my favorite flax seed oil. I like to use oil rather than flax seeds because it's more easily digested and I can also use the oil to make healthy salad dressings.
Finally, add frozen banana and pineapple chunks and blend on high until frozen bits are obliterated.
Since I make smoothies daily, I keep an abundance of frozen fruits in my freezer. For fresh fruits that are in season and that I want to freeze, or like bananas that I peel and break in half, I use these silicone reusable ziplock bags. Money-saver and eco-friendly!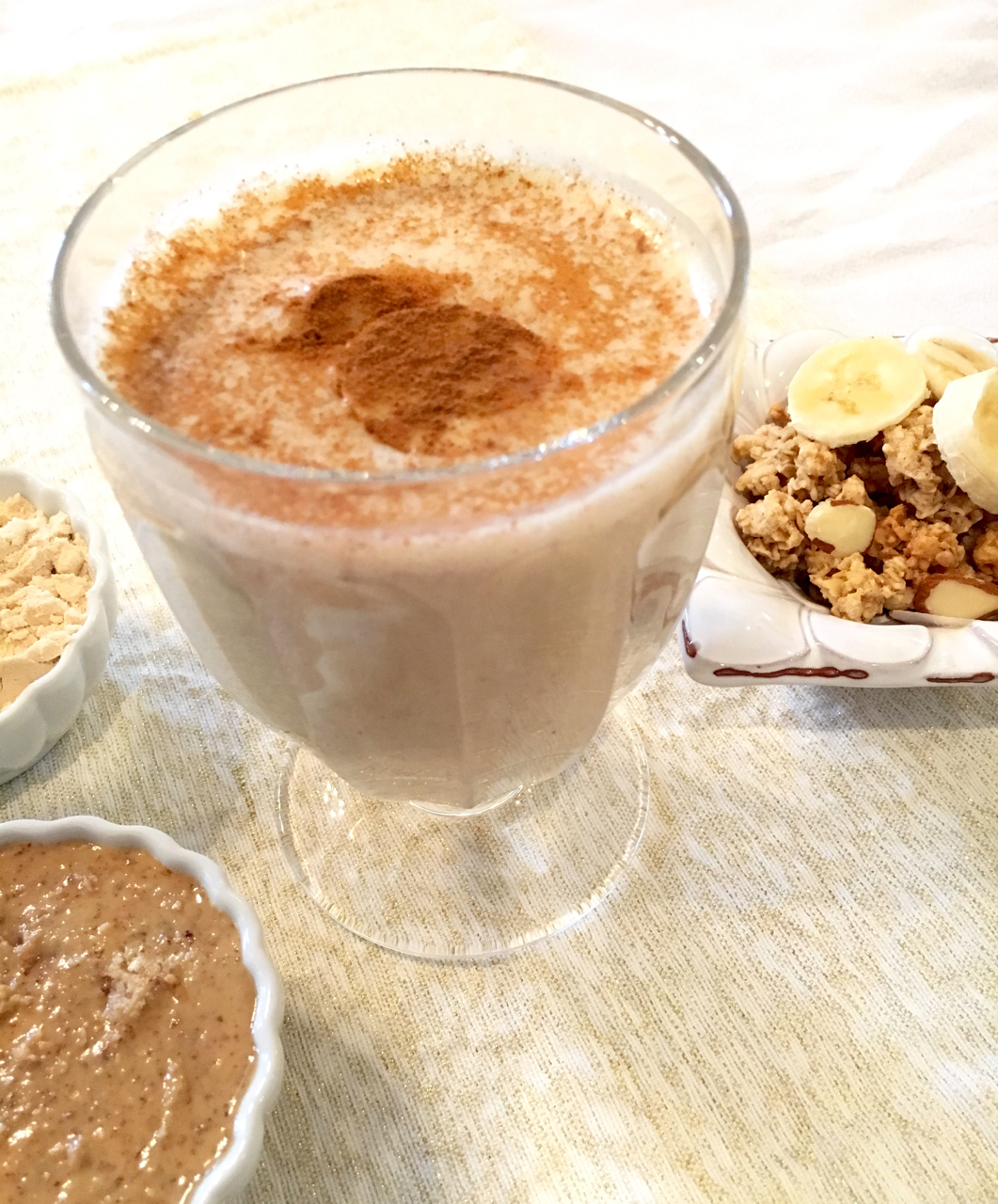 YOU MAY ALSO LIKE:
Gift Guide for the Smoothie Lover
Cherry Vanilla Protein Smoothie
Apple Cinnamon Protein Smoothie