My Peaches And Cream Protein Smoothie is a dairy-free way to enjoy this delicious summer flavor combination.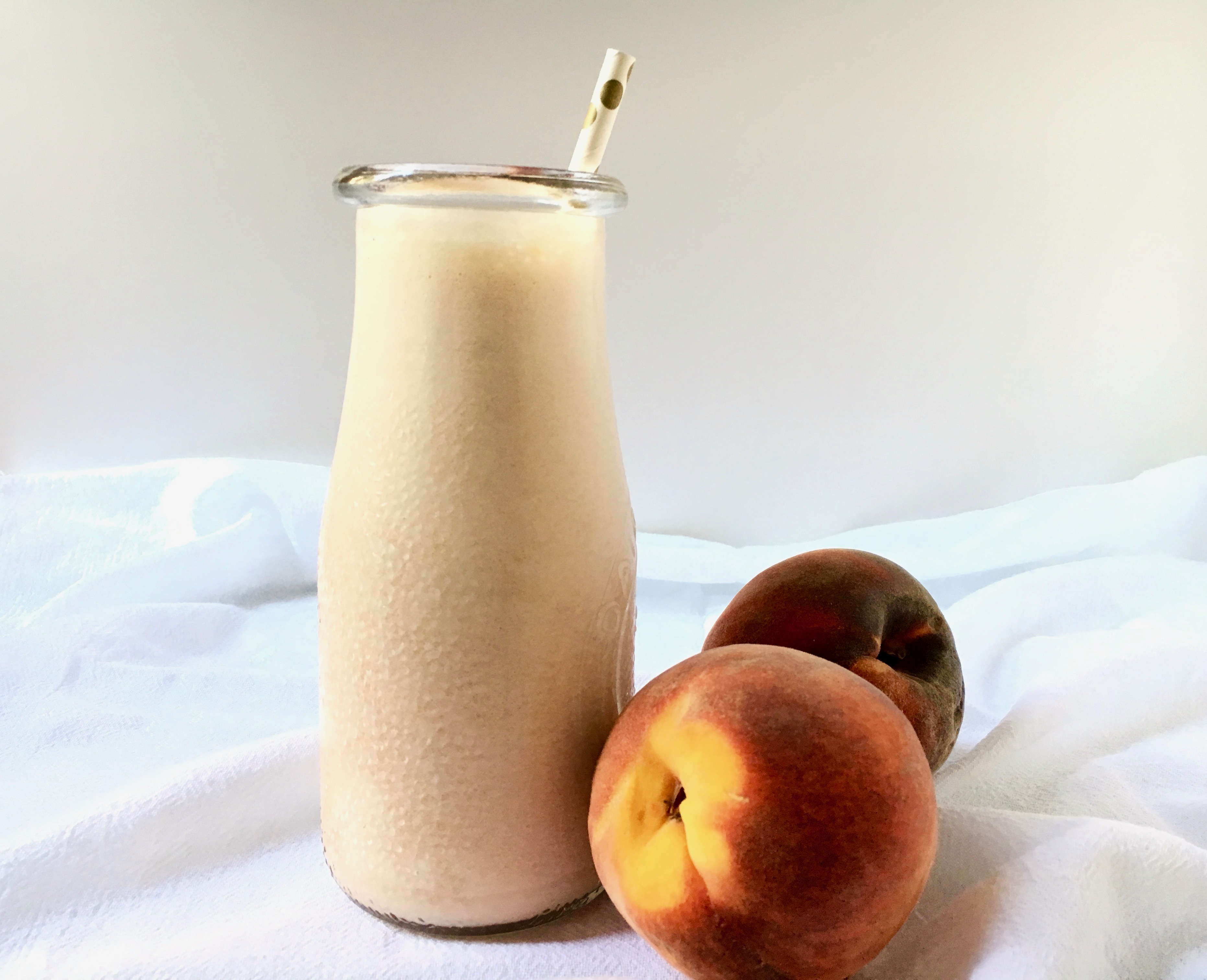 Note: This post contains Amazon affiliate links.
Take full advantage of peach season and whip up this delicious Peaches and Cream Protein Smoothie! I use unsweetened coconut milk – the kind that comes in a carton, not the can. I love this brand. You could also use almond milk, or even regular milk, if you don't have a problem with dairy.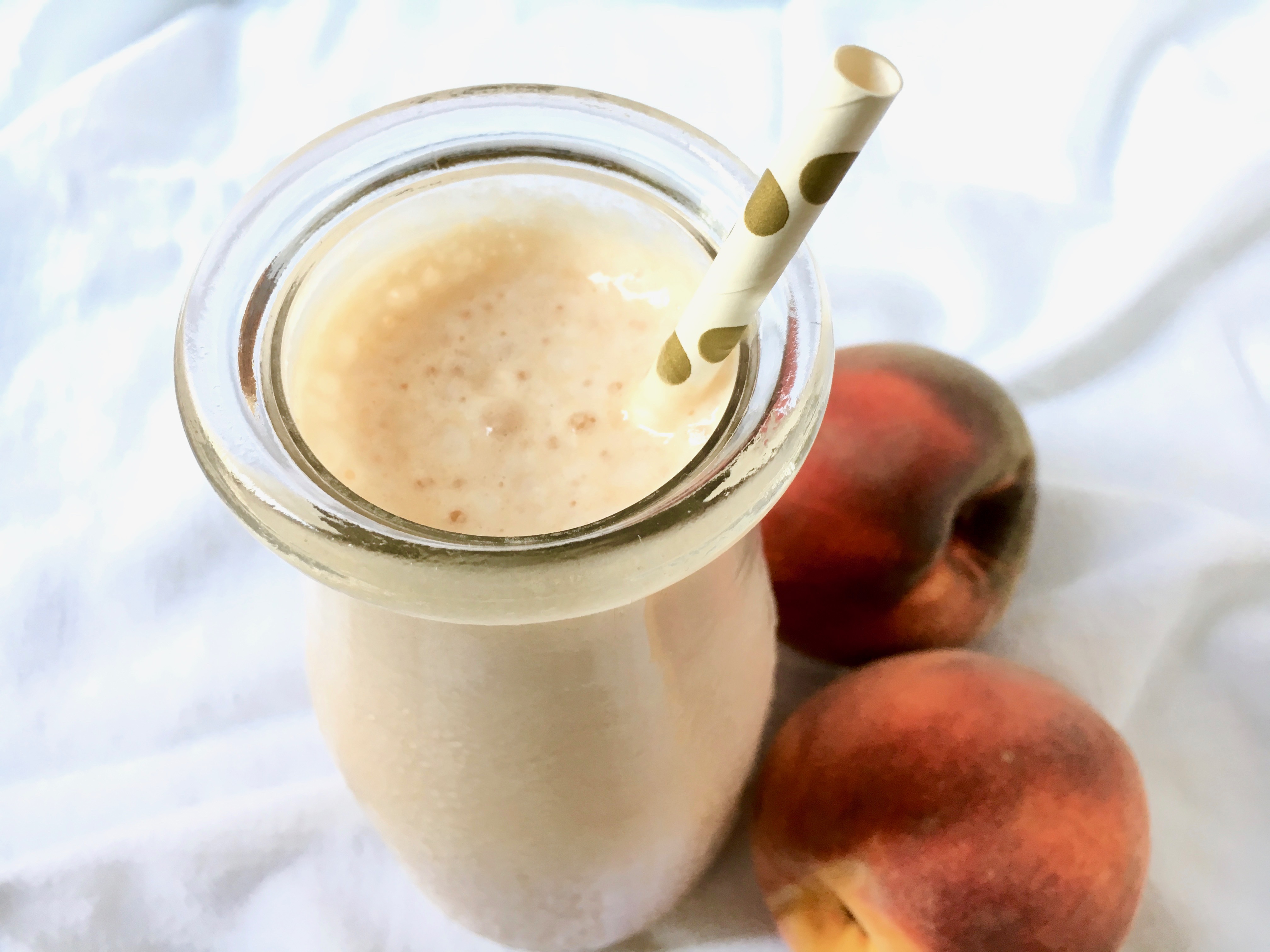 During peach season we have an abundance of peaches which means I end up peeling, slicing and freezing peaches during most of the summer. This is great because I can have peaches and cream smoothies even into the fall and early winter months! This recipe calls for frozen peach slices, but you can totally make it with a fresh peach (or two), but you might need to add a a small handful of ice just to make it a bit more frosty. If you do use a fresh peach, wash it well, cut it in half to remove the pit and throw it in the blender, skin on. Lots of good nutrients in the skins! Your high-powered blender will do its job and pulverize those skins, so no worries. I also add protein powder, of course, and half of a frozen banana, for a little extra creaminess.
Since I make smoothies daily, I keep an abundance of frozen fruits in my freezer. For fresh fruits that are in season and that I want to freeze, or like bananas that I peel and break in half, I use these silicone reusable ziplock bags. Money-saver and eco-friendly!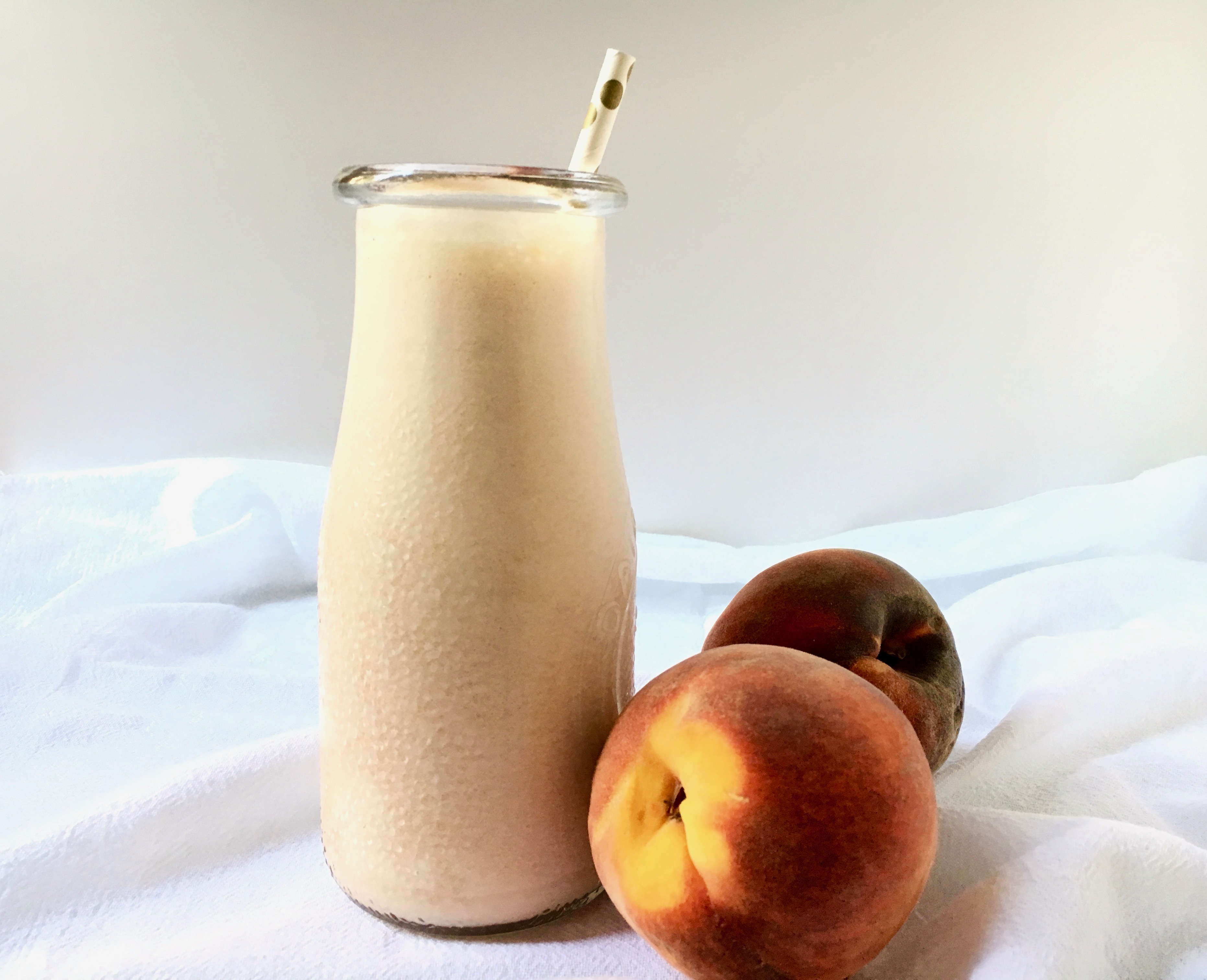 Enjoy!
Other smoothie recipes you may like:
Black Forest Chocolate Cherry Protein Smoothie
Apple Cinnamon Protein Smoothie
Blueberry Pineapple Protein Smoothie
DON'T FORGET TO PIN AND SHARE!