When blueberries are in season, this healthy Blueberry Pineapple Protein Smoothie is a favorite to make. It's also gluten-free and dairy-free.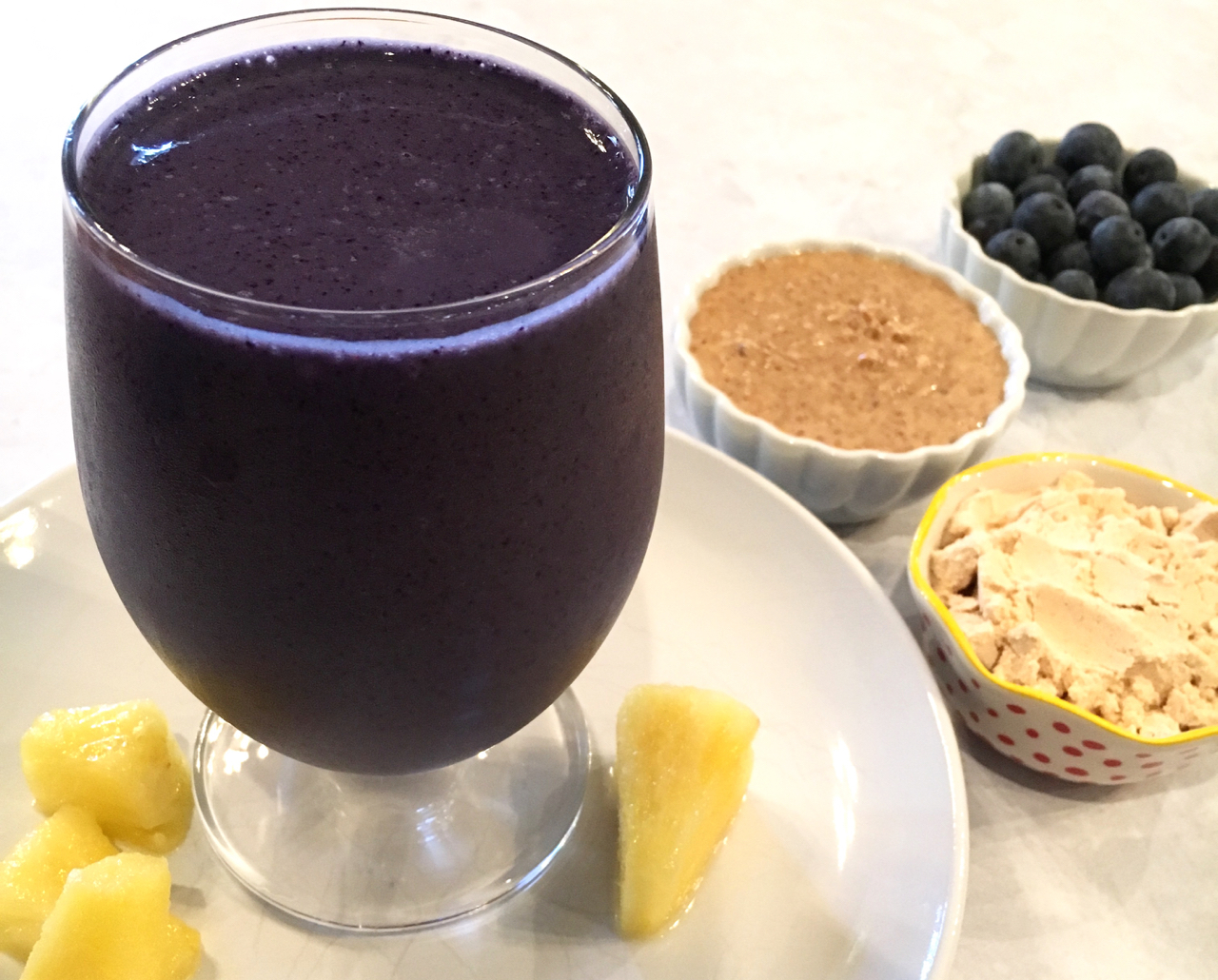 Note: This post contains affiliate links for products on Amazon.
Actually, I make it all the time, thanks to frozen blueberries, which always live in my freezer. That said, freezing a batch of fresh blueberries to use in your smoothies and other recipes is always a good thing, so be sure and stock up when they're in season!
I use my favorite high-powered blender to blend this smoothie. A high-powered blender works best because those frozen fruits need to be pulverized, otherwise, it's not a "smoothie," it's a "chunky," and no one wants that!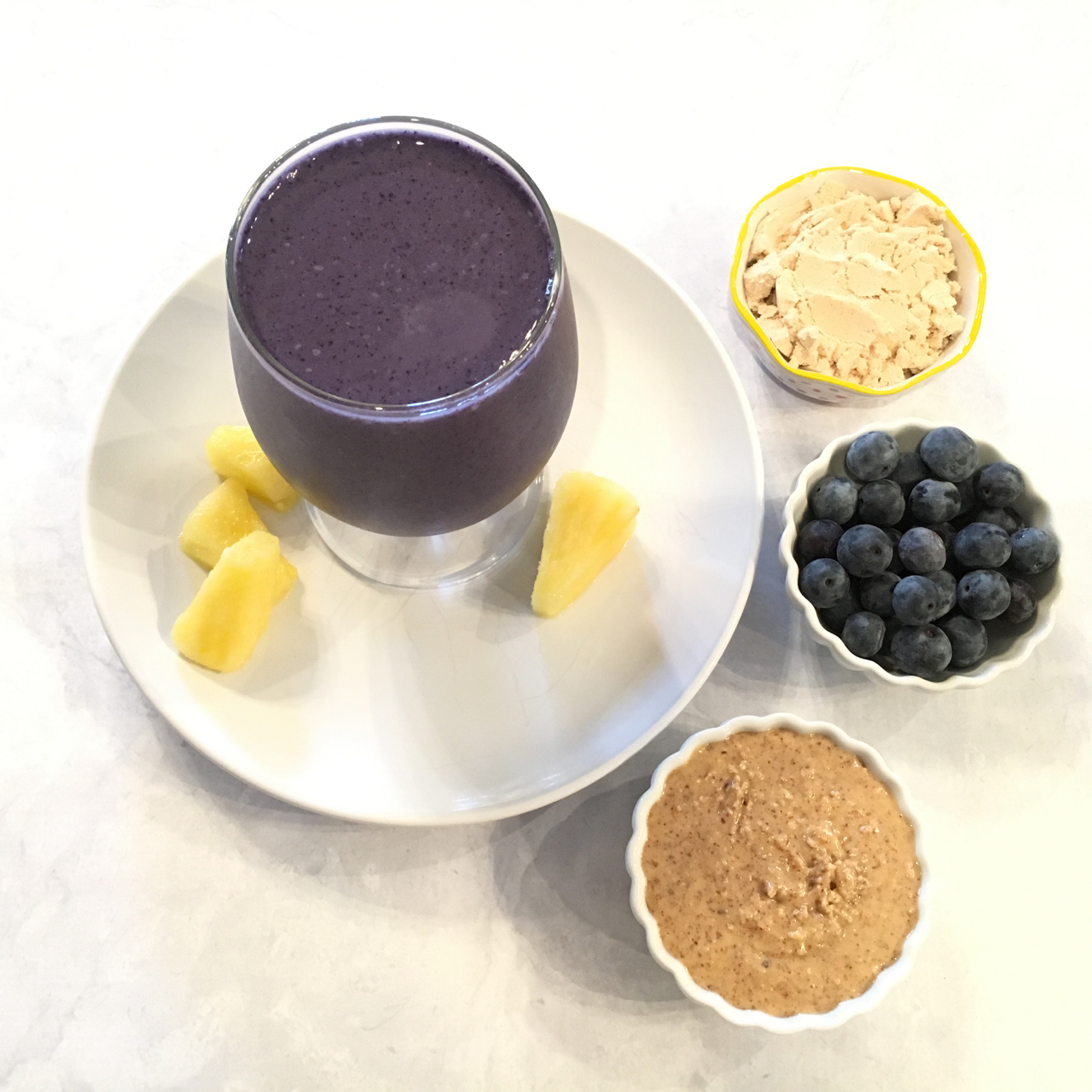 As usual, I blend in stages. First I add the almond milk and protein powder and blend. This helps mix the dry and wet ingredients before adding the frozen bits. Otherwise, the powder tends to clump when mixed with the frozen fruits.
Finally, I add a spoonful of almond butter and the frozen blueberries, pineapple and banana bits. Give it a high-powered blend and it's done!
Since I make smoothies daily, I keep an abundance of frozen fruits in my freezer. For fresh fruits that are in season and that I want to freeze, or like bananas that I peel and break in half, I use these silicone reusable ziplock bags. Money-saver and eco-friendly!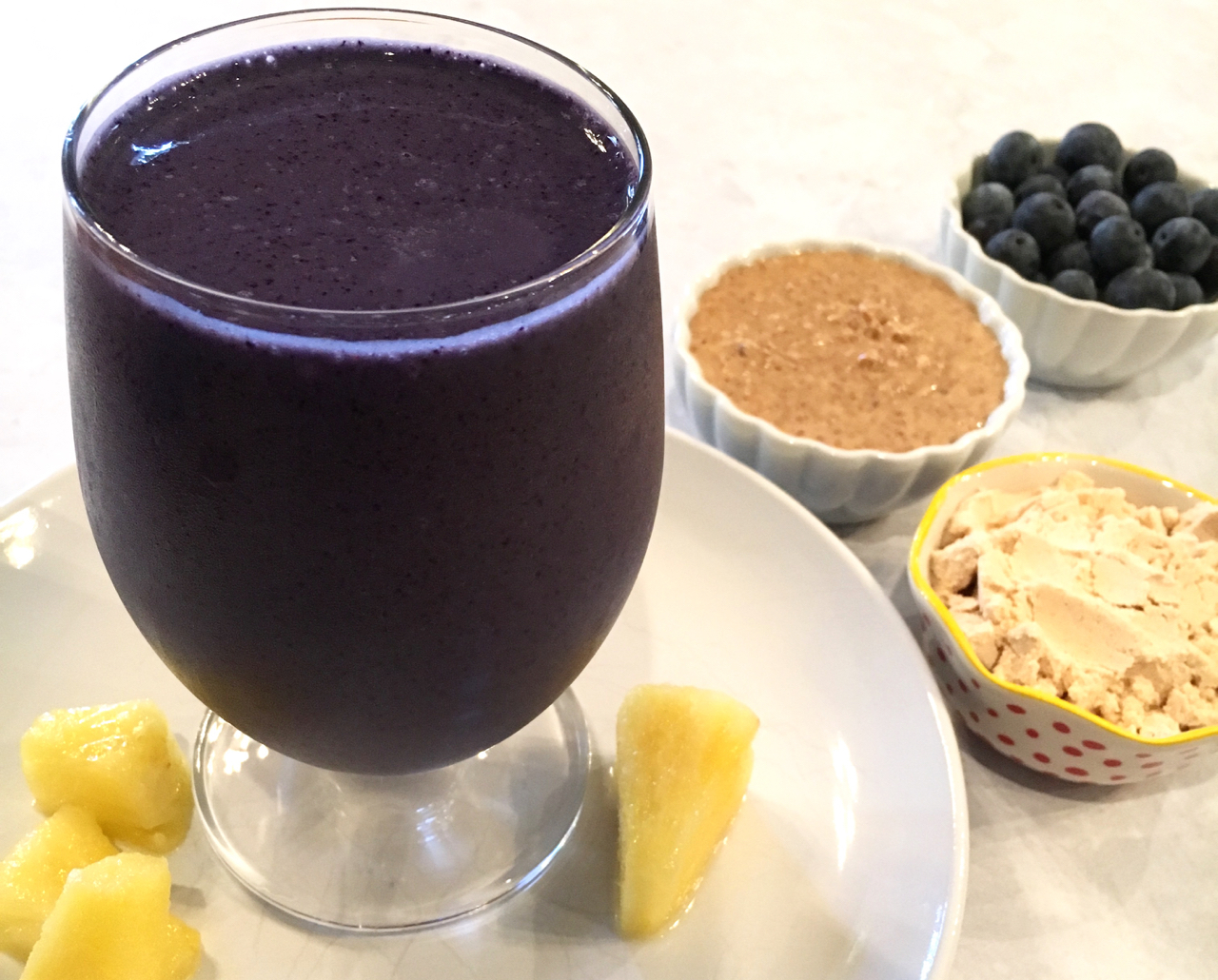 YOU MANY ALSO LIKE:
Gift Guide For The Smoothie Lover
Cherry Vanilla Protein Smoothie
Peaches and Cream Protein Smoothie
Blueberry Pineapple Protein Smoothie
Blueberry Pineapple Protein Smoothie
Ingredients
¾ cup unsweetend almond milk
1 scoop vanilla protein powder
1 Tablespoon ground almond butter
⅓ cup frozen blueberries
½ frozen banana
4 or 5 pieces frozen pineapple chunks
Instructions
Note: This smoothie yields the best consistency if blended in stages.


In a high-powdered blender, add almond milk and protein powder and blend until combined.


Add in ground almond butter, frozen blueberries, frozen banana and frozen pineapple chunks; blend well and serve immediately.
Don't for get to pin and save for later!